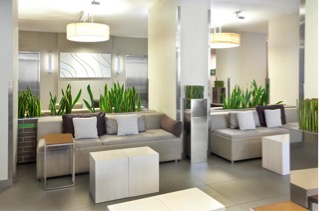 Element New York Times Square West, USA: Let's just put it out there—when you think sustainability, the concrete jungle of New York isn't exactly the first place that comes to mind. But within the hustle and bustle of the city, Element New York Times Square West Hotel offers a Zen and sustainable space for those looking for an environmentally friendly break. At this NYC location, you will find massive amounts of waste reduction practices, as well as water efficient faucets and fixtures to reduce the amount of water waste. On top of this, all kitchens use Energy Star appliances, all cleaning products are clean and green, and housekeeping cleans the rooms once every three days to reduce the amount of resources used, unless requested otherwise. For those of you hoping to make your New York stay a little more efficient, this is a great option.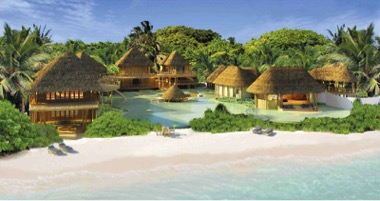 Soneva Fushi, Maldives: When you think of a relaxing beach vacation, what comes to mind is something reminiscent of the Soneva Fushi Hotel, located in the Maldives. Despite being a luxury resort, the Soneva Fushi pulls no punches when it comes to creating a wonderful and sustainable experience for their guests. The hotel has installed a 70kW Solar photovoltaic power plant to reduce energy consumption, as well as taking some serious steps in reducing water waste. Soneva sources all of its water sustainably—40% of rainwater is collected and water saving shower heads, along with various other technologies, have been introduced to the hotel to reduce water consumption. And the cherry on top? Soneva is hugely active in waste reduction. With glass recycling, biochar initiatives, and daily composting, Soneva recycles an impressive 74% of waste, making Soneva's carbon footprint negative 69 tons per year.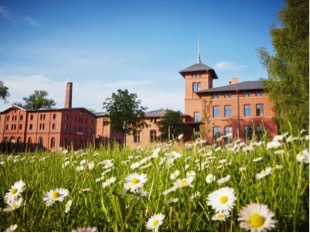 Landgut Stober, Germany: Named the greenest hotel in Europe, the Landgut Stober hotel boasts a number of sustainable and ethical practices that establish itself as the best of the best. All rooms are constructed to reduce electromagnetic radiation, and the majority of products used by the hotel are certified Fairtrade. The bedding and comforters are made of organic cotton, seaweed and coconut—ensuring you will be sleeping on a bed of blissful green comfort.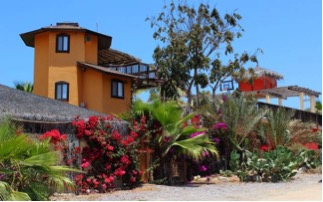 Villa Del Faro, Mexico: Located in San Jose del Cabo Mexico, Villa del Faro prides itself on its expertly green initiatives. With immediate access to soft white sand and beautiful blue beaches, Villa Del Faro will be sure to engulf you in a blissful oasis. But what makes it even better? It's huge list of ecological and sustainable practices. With its main source of energy being solar panels, extensive vegetarian and vegan food options, this hotel has it all. And on top of that they pride themselves on taking action to install eco-friendly lighting, compose taste food, source food locally, conserve water, and use renewable natural furnishings. The beach is calling!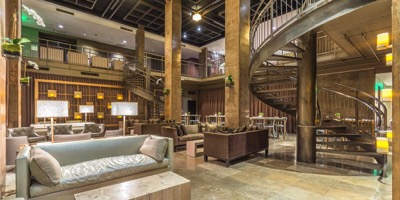 Proximity Hotel, USA: The first American hotel to receive the LEED Platinum certification from the U.S. Green Building Council, Proximity Hotel, located in Greensboro N.C., boasts top notch environmentally friendly amenities and architecture. With 70+ sustainable practices at the hotel, a few key features include the fact that the hotel uses 39.2 less energy than the average hotel, geothermal energy is used for the restaurant's refrigeration, 87% of construction waste is recycled, water usage is reduced by 33% and bicycles are available for guests to ride on nearby trails. This green hotel is the full package with a (recycled) bow on top!