Technology. We love to love it; we love to hate it. But one thing is for sure: it's not going anywhere. With the rise of the internet, smartwatches, wearables, and gaming consoles, the tech industry is pumping out more gadgets than ever before. The only problem? Technology is not advancing at nearly the same rate.
While it's true that a mere 10 years ago, only the wealthy had smartphones, social media was in its true infancy, and the mere idea that you would turn to YouTube to watch your favorite creators was unheard of. However, most of technology advances at the same rate: every 12-18 months (also known as the technology S-Curve).
This is why that iPhone you're holding in your hand right now looks similar (and yes, had similar hardware and operating systems) to the iPhone you carried in your hand 5 years ago. Actual changes are incremental, and usually don't have widespread acceptance until they follow the S-Curve trend (like the trend to smart speakers really took on years after Siri hit phones, or the need for a great smartphone camera only surfaced years after Instagram became the behemoth it is).
This news is disheartening to the eco-conscious because every year, Google, Samsung, and Apple will spend tons of time, resources, plastics, energy creating more and more new devices, that aren't that much different than their predecessors. This creates waste, as consumers rushing to buy the next, great new gadget will not only be discarding their old tech (and sometimes poorly) but by continuing to vote with their dollars on this cycle, the tech companies will respond by pumping out more.
But never fear! We're tech geeks here too (ok, maybe just the author of this article is 😊) and we know the joy of getting a new gadget. So here are some eco-friendly gadgets to add to your list!
Rocketbook Everlast notebooks: $16 and up at Amazon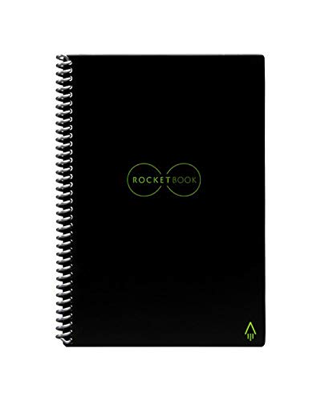 These notebooks, we have to admit, are super cool. They contain reusable pages that either wipe clean with a damp cloth, or microwave clean (yes, with a microwave) to remove the notes. They boast that they can be used endlessly (the wipe clean version) or up to 5 times (microwaveable version), and the notes can be uploaded to your cloud service of choice (supported by Google Drive, Dropbox, Evernote, Box, OneNote, Slack, iCloud and email). As a team that takes a lot of notes, this is a no brainer!
Anker 21W solar charger: $139.99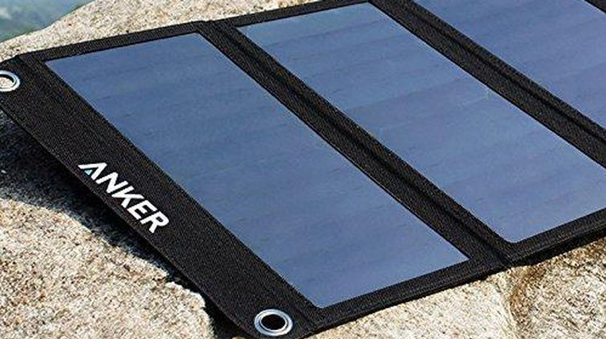 Anker is one of the gold standards when it comes to batteries, especially charging stations. This charging station can hook onto your backpack or purse, and while it's a hefty price tag for a charger ($139), you can rest assured that you're getting a great product from Anker and be doing a favor to the environments.
House of Marley No Bounds Bluetooth speaker: $59.99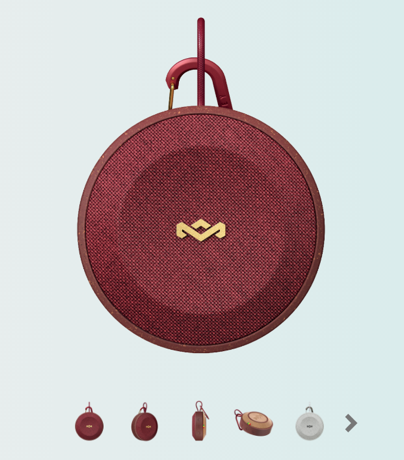 A Bluetooth speaker… made out of cork? Yeah, that's what's so great about the House of Marley No Bounds Bluetooth speaker. This speaker was designed with an outdoorsy person in mind. It's waterproof and dustproof, has a carabiner that hooks to your bag, and yes, it floats (go cork!). It has a 10-hour battery life, and with quick charge capabilities, it's a no brainer on your next trip.
Nest Thermostat starting at $199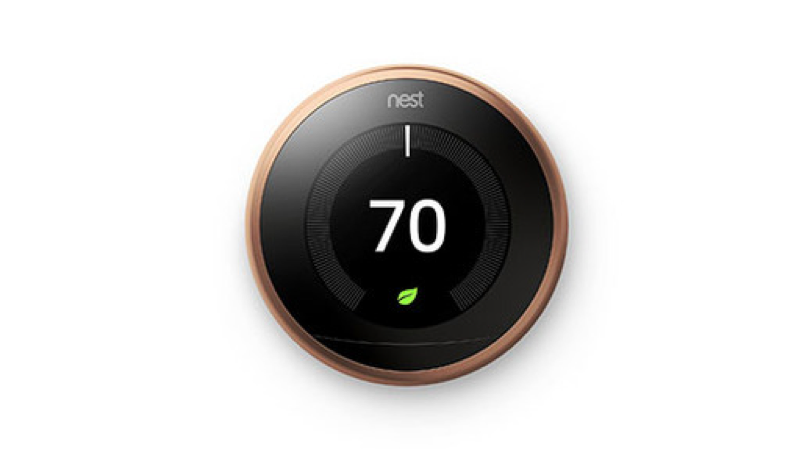 Ever set your thermostat when it's warm outside, and suddenly the temperature drops and you're freezing inside? The Nest thermostat is great. Its smart design auto-learns your habits and optimizes your comfort for maximum energy efficiency. While it's designed to save you money on your energy bill (score) it's also great for Mother Earth.
Wemo® Insight Smart Plug $49.99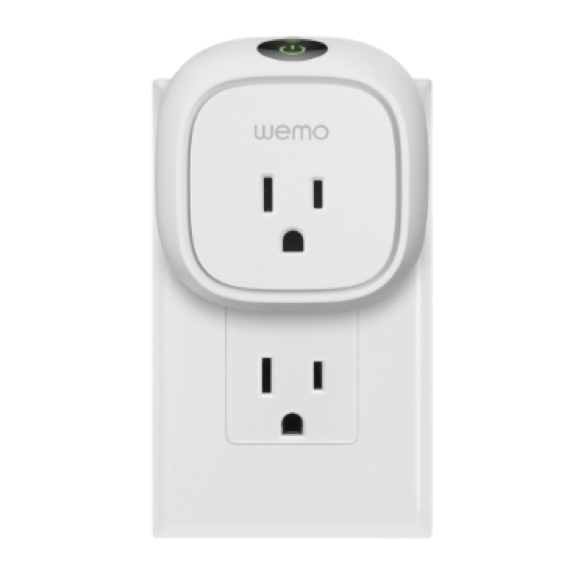 Everyone with a device will need to charge it at some point. And while we all would love to have solar panels, it's more likely that you'll be using an outlet. That's where the Wemo® Insight Smart plug comes in. This plugs into your existing outlet, and pairs with an app on your phone. Once you have the app, you turn off devices remotely, get insight on home energy use (including energy-guzzling devices), and create rules, schedules, and receive notifications. It's a great way to monitor your usage, dump energy draining devices, and be a little kinder to the environment.
No matter where you are in your tech addiction, it's always a good idea to make sure that when you are getting rid of devices, you do it in an environmentally friendly way. Click this link to get more info on how to dump your devices in an eco- friendly way.
Now go on, we know you have some shopping to do!