Believe it or not it's October and that means that Halloween is fast approaching!  Usually I plan my outfits WAY ahead of time, but sometimes a few alternates are nice to wear to different parties.  Below are four last minute Halloween costumes based off of the same oversized button down white shirt.  PLUS all of the items are things you most likely already have in your closet.  Easy, fast and eco-friendly?  Sign us up!
Holly Golightly
Breakfast at Tiffany's is one of my all time favorite movies and I've always loved this look.  Leave it to Audrey Hepburn to look effortlessly chic while sleeping!  Throw on your oversized white shirt, tease your hair a bit and wear your eye mask over your head and voila, instant Holly!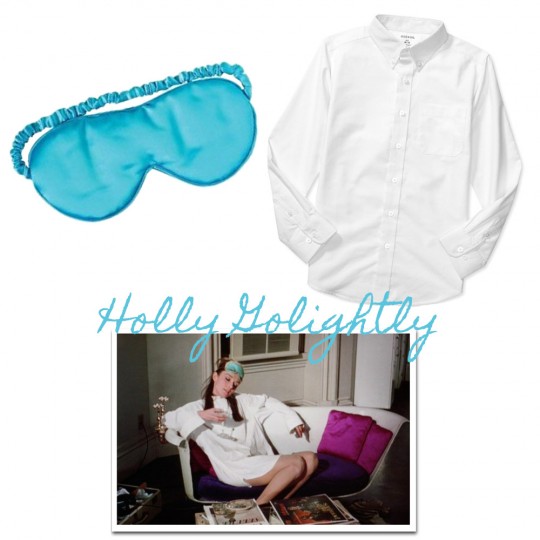 Mia Wallace
Not only are her dance moves killer, but Uma Thurman's Pulp Fiction look is simple and very easily recreated!  Just add black pants or leggings to your white shirt and stappy heels and you're set to go.  Bonus points if you have a blunt bob or wig!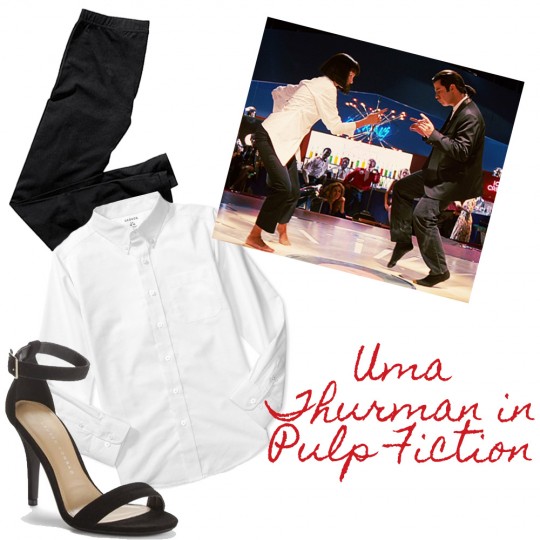 Joel Goodsen
Another classic movie scene is Tom Cruise dancing around in his tube socks in Risky Business.  Create this look by pairing your button down with tall tube socks and black wayfarers!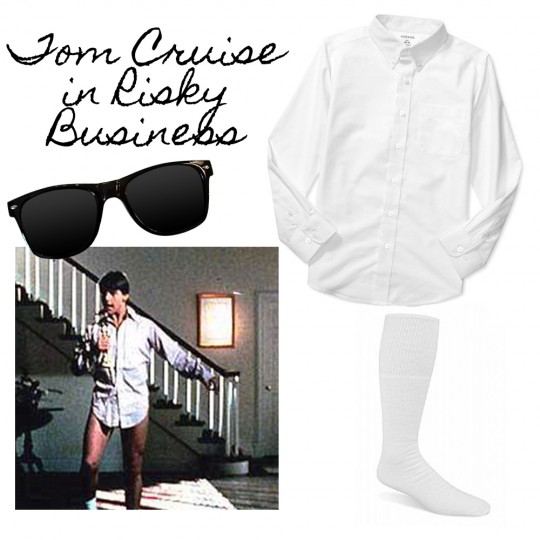 A Pirate
Is there anything more simple than a basic pirate costume?  Pair your white shirt with black leggings and use a red scarf as a skirt or belt.  Finish off the look with another scarf or bandana on your head, tall black boots and all of the gold baubles you own!