Happy National Stuffing Day! This is a day to celebrate and prepare ahead of the starchy, herby concoction that you will put into your Thanksgiving turkey – or if you are vegan, your Thanksgiving tofurky!
Thanksgiving is all about giving thanks, spending time with family, and gathering around the table for a warm, hearty meal. For all of you non-meat eaters, we know how difficult it can be to have a relaxing family meal around this time of year, but it doesn't have to be stressful!
We've put together a meatless grocery list that won't leave you feeling left out this Thanksgiving. Trust us, your family members will be asking for seconds of your dishes!
Here are 5 recipes to prepare for a plant-based Thanksgiving, along with their ready-to-go counterparts if you need some extra help. Mix and match, and have a happy Thanksgiving!
DIY Version:
The Cheeky Chickpea's Vegan Turkey
Chock full of protein with chickpeas and vital wheat gluten, this seitan "turkey" is relatively simple. There is no need to worry about setting it on fire, either, as it is prepared in a steaming basket!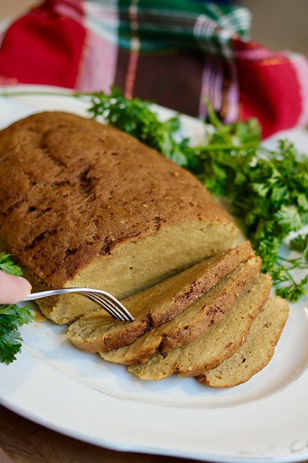 Buy It:
It doesn't take long to get this turk'y from the freezer to the oven and finally to the table, and its yummy rice, cranberry, and kale stuffing will give you some nutrients to boot as you chow down on your holiday feast. It comes with a gravy and feeds up to eight people! This is a great option, especially if the Trader Joe's Breaded Turkey-Less Stuffed Roast with Gravy has been sold out for weeks (in our experience, it usually is).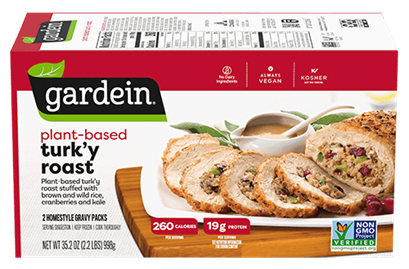 DIY Version:
C+K's Naturally Sweetened Cranberry Sauce
If you'd rather save your sweet tooth for the pies, this cranberry sauce is for you! Naturally sweetened with your choice of maple syrup or honey and made zestier by the addition of oranges, this cranberry sauce tastes incredibly wholesome.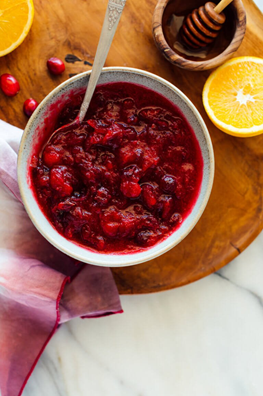 Buy It:
Simple Truth Organic Jellied Cranberry Sauce
With only three ingredients tucked into a BPA-free can, this cranberry sauce will surely hit the spot. And good news: it contains no high fructose corn syrup.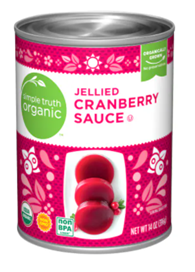 DIY Version:
Love and Lemons' Carrot Ginger Soup
Full of warmth and body, this soup recipe calls for just seven ingredients. Fighting for kitchen space? If you have an immersion blender, it can be made from start to finish in just one pot!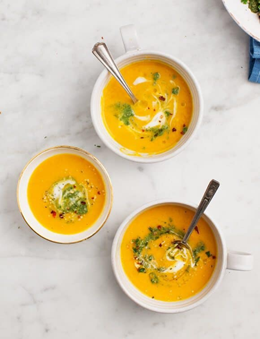 Buy It:
Pacific Foods Organic Cashew Carrot Ginger Soup
With its beautiful orange color and creamy texture, this soup fits both your aesthetic and culinary needs. It's also gluten-free and contains no GMOs!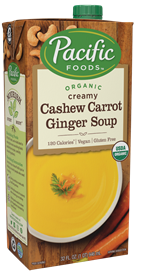 DIY Version:
A ten-minute recipe using only six ingredients, this vegan eggnog is sweetened with a bit of maple syrup and the natural flavors of coconut milk. Though you will need to plan ahead to soak the cashews and chill the drink after it is made, this recipe is ridiculously simple.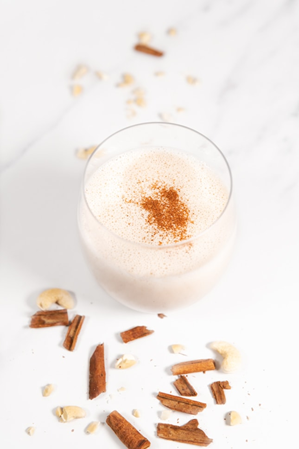 Buy It:
So Delicious Coconut Milk Holiday Nog
Spiced with nutmeg and lent creaminess by coconut, this nog is a yummy and soothing alternative to its eggy and milky cousin. Feel free to add spices to it as you wish!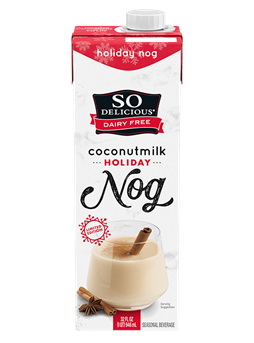 DIY Version:
Rebel Recipes' Salted Caramel Pecan Pie
This crust is made with cacao, dates, nuts, and flaxseed, then filled with a date-sweetened caramel layer infused with coconut oil, nut butter, and Himalayan pink salt. A beautiful, healthier alternative to traditional pies!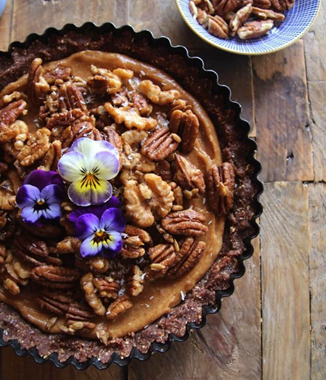 Buy It:
Whole Foods' Vegan Pumpkin Pie
It's hard to go wrong with this classic pie, best paired with a vegan vanilla ice cream. Head over to the bakery section of your nearest Whole Foods to pick one up for a hassle-free dessert.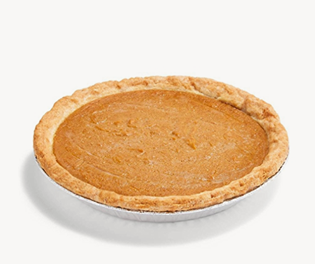 Happy Thanksgiving to all! What's your favorite Thanksgiving dish? We'd love to know!