Father's Day is just around the corner, and this gentle reminder means you have no excuse to not give the dad or father figure in your life something special (because yes, we reminded you in plenty of time.) While he may protest, beg, and plead with you that "he doesn't need anything this year", give him a thoughtful gift that shows you care, and let's be honest, everyone loves a thoughtful gift. So, put down that multipack of socks he always asks for, and stop searching Amazon for mugs with classic dad jokes on them. Here are some eco-friendly ideas that aren't just thoughtful for dad, but also to the planet as well.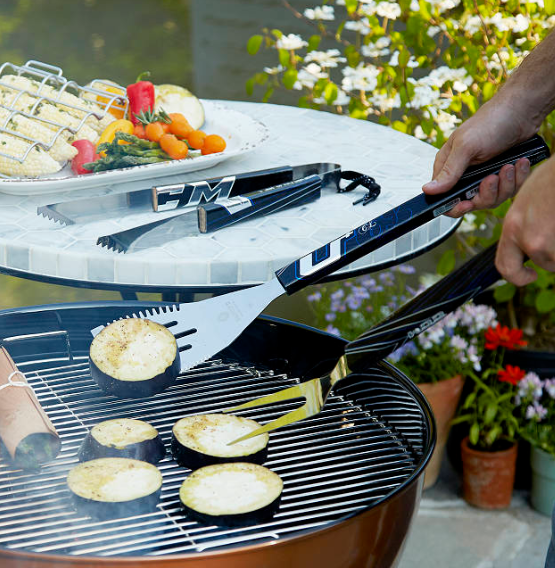 Recycled Hockey Stick Grilling Set
For the grilling hockey buff, this grilling set will be sure to make your burgers taste anything like a hockey puck! Made with recycled sticks from when John Ufland and Eric Bourgoujian played hockey. According to the website, "John and Eric's story began as two hockey dads who continually watched expensive carbon hockey sticks being thrown in the trash. They asked: What could be done with these sticks instead of filling landfills? Over a pile of broken sticks, their idea was born. Partnering with teams and manufacturers around North America they began upcycling thousands of hockey sticks into unique high-quality BBQ sets. Their wares have grown to include all sorts of must have pieces for hockey players, fans, parents and those who simply love to BBQ."
You can get yours here for $45 (at the time of writing).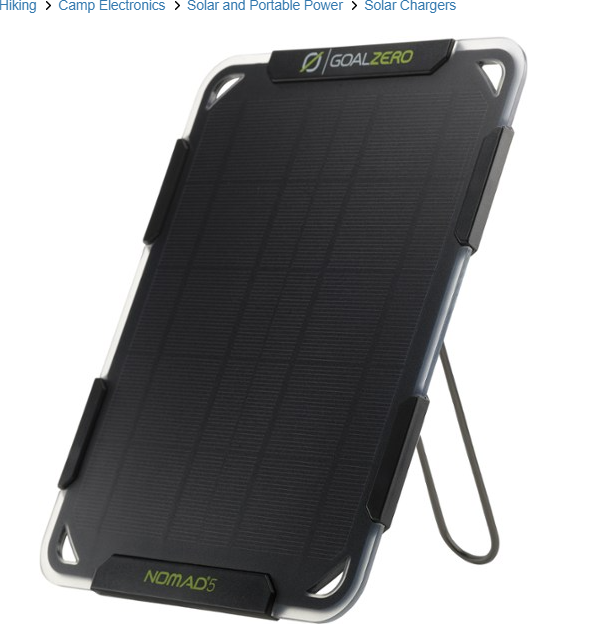 Portable Solar Panel
For a techie dad, there is nothing they need more than power for their devices. What better way to power your gadgets while helping the environment than by using a solar panel? This panel by REI has a 5-watt panel to give you the solar collecting capability needed to charge up a phone, power bank or other small devices anywhere the sun shines. With a built-in kickstand that clicks into place at multiple angles, you can easily position your panel for optimal solar collection.
Find yours here for $59.95 (at the time of writing).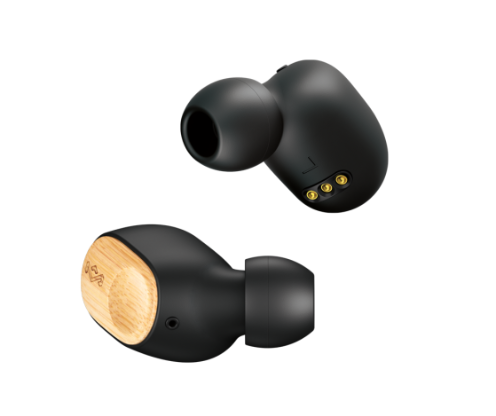 Eco-Friendly Ear Buds
The music lover in your life will love these eco-friendly earbuds from House of Marley. The Liberate Air headphones are true wireless earbuds made from sustainable materials such as bamboo, recycled silicone, and fabric. A category first for House of Marley, Liberate Air earbuds has a 9-hour onboard battery life, with an additional 32 hours of charging in their case. Designed for active lifestyles with water and sweat resistant materials, Liberate Air is the perfect companion on a hike or long bike ride by the beach. They also feature sensor-activated touch control technology for easy use during any activity.
Find yours here for $149.99 (at the time of writing).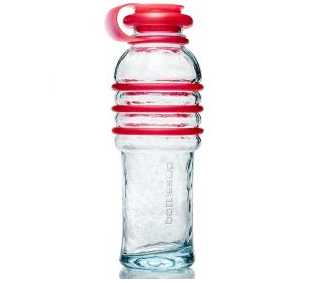 Recycled Glass Water Bottle
For the dad who loves to drink water or the dad who needs a gentle reminder, this recycled glass water bottle from BottlesUp is made with 75% recycled glass, food-grade silicone caps and rings, and no plastic in the product or the packaging. They believe that BottlesUp glass water bottles have the lowest carbon footprint in the industry and that they combine the magic and clarity of glass with sophisticated, practical design.
You can find it here for $29.95 (at the time of writing).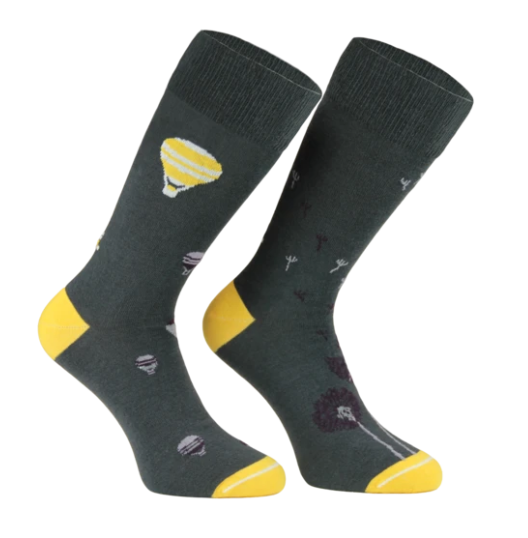 The Old Classic: Socks!
There's nothing wrong with the old classic gift of socks; it's one of those things we never want to buy for ourselves, but that we always need. These socks from Teddy Locks take the classic sock to the next level, because their socks –in their own words– are trash!
They are made 100% in the USA from recycled water bottles, reducing plastics in landfills and oceans. Their luxuriously soft, longer lasting socks are better for the planet, and they're cute too!
You can get a set for as low as $16 dollars (at time of writing). Find them (and maybe some for yourself) here!
And Don't Forget…
When you're wrapping your gifts, don't forget to skip the gift-wrap. It's great to use recycled paper or paper you have on hand. My grandmother used to wrap all our gifts with the comic section of the newspaper. Eco-friendly and fun!
At Eco18, we wish all the fathers, dads to be, uncles, godfathers, brothers, and men who have served as father figures an incredibly happy Father's Day. And for the fathers and father figures who are no longer with us, we honor your spirit, your legacy, and power and beauty of keeping the ones we love alive in our hearts forever.