Header Image Credit: Christina M. Larsen, Artist and Designer, christinamlarsen.com
"Nothing can be changed until it is faced."

James Baldwin
Many Americans are facing the rude awakening that racism has been their next-door neighbor all this time. It may not be in your home or under your roof, but it's been there, often much closer than you assume. It is visible when you look out your kitchen window or step outside your home. Maybe you've waved hello to it or made small talk with it. Or maybe you are like me and you didn't exactly wake up to it, but more so you had subconsciously realized it and had kept it buried within.
For black people, we all have a moment when we find out we are black.
My childhood neighbor was a not-so-subtle racist and I was deliberately instructed to stay away from them and to not engage so as to avoid conflict. "You leave him alone, he'll leave us alone," was the message given to me. That was my moment, and a situation and comment that I had not really thought of until now.
I am a biracial woman who grew up in South Minneapolis off the corner of Lake Street. This corner is now unrecognizable due to outsiders coming into the city to burn and loot not just corporations but black-owned businesses, their real focus. The physical standings of my childhood memories are no more and frankly they were slowly being destroyed in the more accepted form of gentrification already.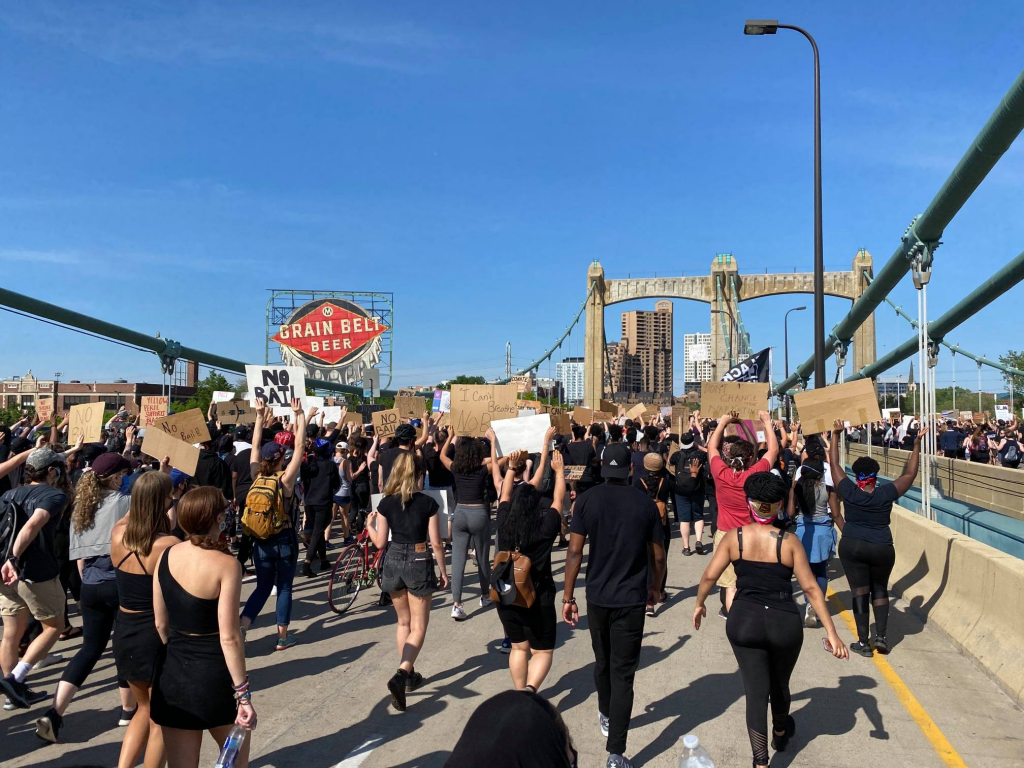 If you are like me, there has been a lot of reflection on past, present and future aspects of your life and community. This time has been overwhelming to say the least and I am still trying to process the moment, a task that is pretty exhausting. I am not a stranger to any of these emotions but compounded with the stress of a pandemic, this exhaustion has a different impact. It is best for me to describe these confusing emotions and reflections in a general way below:
I am hurt that even in the middle of a pandemic we are still seeing innocent black lives murdered by an authority presence that was built on institutionalized racism.
I am frustrated that people don't realize the burning and looting that happened in Minneapolis and other places was started by White Supremacy groups and especially that the protestors that are behind Black Lives Matter are not directly aligned with the rioters and looters.
I feel helpless that my friends involved in peaceful protests against police brutality have experienced more police brutality.
I feel helpless that my neighborhood has lost its resources for groceries and other supplies during a pandemic.
I am mournfully watching my city, my community and my people everywhere facing further trauma because of the murders and burning of their own cities.
I feel invisible to the majority of my white family who has not spoken up and has remained silent during a time of such extreme grieving. A lack of acknowledgment has very much made me feel like I don't exist to them.
I feel scared that even with the way people are stepping up and getting behind the movement that in two months our focus will be on something else and real change won't happen.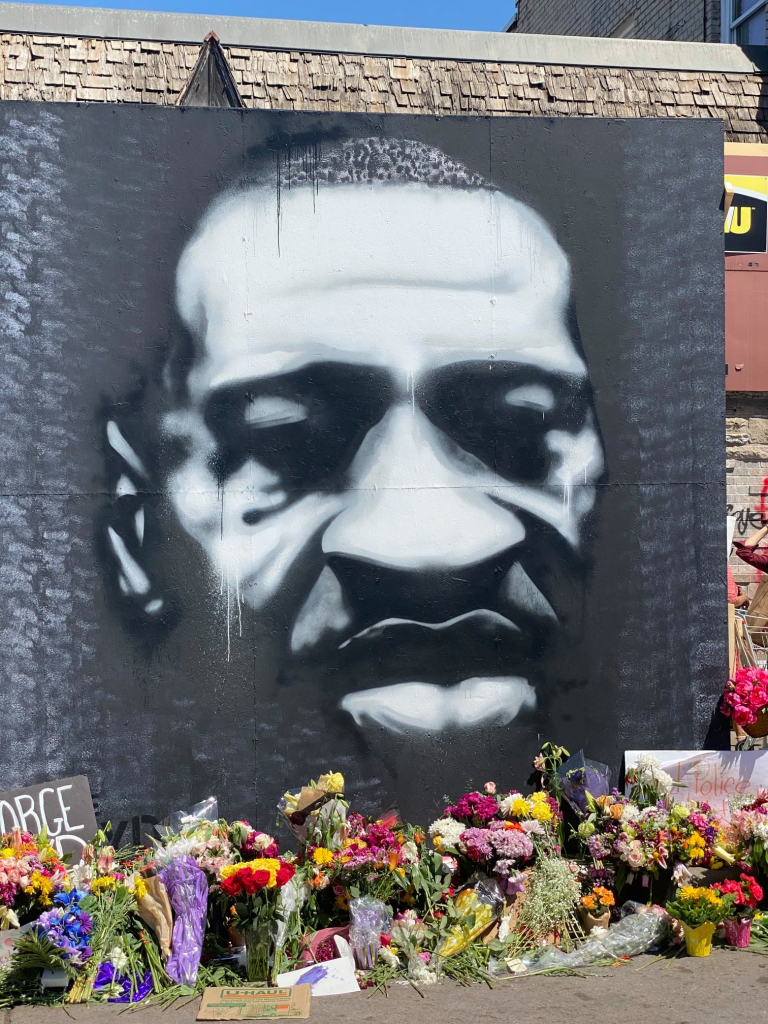 The list doesn't end there. It represents the tip of the iceberg because below the surface, there are more topics and conversations to be had. But when I have moments of clarity to truly think and be present, I am doing this:
I am actively trying to figure out how I can be a part of the movement and mentally stay afloat.
I am challenging my family to not just tell me that they love me but demonstrate their love and support for a community that has been suffering and neglected.
I am using my platform to provide resources for those to educate themselves and be part of the solution for change.
I am having those uncomfortable conversations with coworkers, friends and strangers.
I am providing resources constantly on how to have conversations, how to donate, how to rebuild, support black-owned businesses and what to read for adults and kids.
I am (and have) been protesting.
I am preparing myself for the November election.
I am making sure I am prepared not just for this upcoming November election but all voting opportunities on the horizon. I am making sure I know who I am voting for.
I am donating.
I am signing petitions.
I am organizing zoom group sessions with friends so we can write letters to our congressman, families, and relevant organizations requesting they be a part of instigating change as well as letters of love and support to victims' families.
I am doing everything in my power to make sure that I am actively a part of the change even when I am beyond hurt and exhausted. Now that I have given you a peek into my story and my experiences it's time to turn the attention to you, dear reader. What are you feeling? What are you thinking and what are you actively doing to be a part of the solution and not the problem?
If you are lost and unsure of what to do next to help, I urge you to please reach out to your communities, both online and in your cities, to ask what you can do and offer support in any way you can. We are shouting to be heard and there are many ways to show you are listening.
Social media has been a place that people are able to share all aspects of feelings, what they are thinking and if they want to be part of the solution or not. There are plenty of pros and cons in regard to this topic but let's focus on the pros.
If you are someone who has a massive following and wants to be part of the solution, please do so. However, be mindful of what you choose to post. Disinformation is always a threat so before you post or repost, fact check that post. Too often people are quick to just share without reading fully what they post, which ends up doing more harm than good, even if it is based on good intentions. If you want to become more active on social media, I have compiled a list of resources for Instagram and Twitter that I recommend below.
Instagram
@rachel.cargle – listen to her public address
@thegreatunlearn
@ava
@deray
@blklivesmatter
@colorofchange
@naacp
@showingupforracialjustice
@blackvisionscollective
@civilrightsorg
@reclaimtheblock
@unitedwedream
@thetututeacher – great source of books for children
Twitter
@vanitaguptaCR
@Sifill_LDF
Beyond social media, it is time to actively dismantle racist practices in the workplace. Many companies right now are acknowledging that they stand in solidarity with ending racial injustice, but we need to be wary that those companies are actively participating in the solution. Today more than ever before, it is not enough to acknowledge that you are listening. It is time to change policies that hurt people of color and promote inequality. It is about more than providing a space for discussion to occur within company walls but also to facilitate that discussion and redefine what companies value most.
Companies like Lowes and Ben & Jerry's are not only speaking in solidarity but finding ways to actively contribute to solutions. Lowes has been donating supplies to help communities rebuild and ensuring that black-owned businesses are first in receiving these supplies. If someone told me I'd be writing an article on a current revolution of Black Lives Matter during a pandemic and within that article I'd be highlighting an ice cream company on how their stance and actions are perfect examples of how companies should be part of a solution, I'd probably jokingly say "crazier things have happened." Obviously, that is pretty crazy, but…a good crazy. Ben & Jerry's manner of addressing this revolution has a way of putting things into perspective.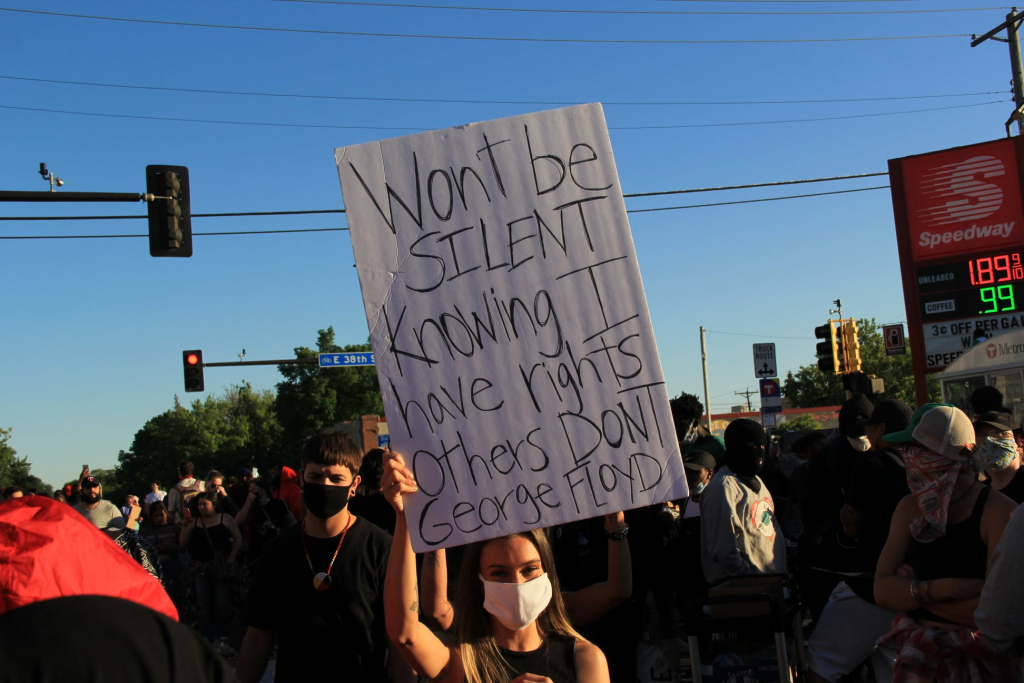 We are also seeing organizations and the military actively stepping up through words and actions. The NFL not only is addressing what's happening, but they are also admitting to their past mistakes and are focusing their support to be part of the solution. The Marines have put an official ban on the confederate flag being displayed on bases. We are truly starting to see the acknowledgement and real efforts of shifting the direction to affect visible and felt change.
I think that 2020 is not a year to be cancelled, as some social media presences have suggested, but rather it is the time to wake up. 2020 is for seeing 2020. In history classes, we have learned about moments, like the Holocaust, Slavery, Civil Rights and how people acted in those moments. We are living through something now. But this is not the work of a moment. This is the crossroads between learning from our histories and making a change to shape a world that values equality and each other or dooming ourselves to repeat and remain static.
As I watched George Floyd's younger brother Philonise Floyd speak to the crowd and press as he visited the spot where his brother was murdered by MPD, his message was 'Peace, Justice and Vote'.
"Let's stop thinking our voices don't matter and vote. Not just vote for the president. Vote for the preliminaries. Vote for everybody. Educate yourself. Educate yourself, don't wait for somebody else to tell you who's who. Educate yourself and know who you are voting for and that's how we are gonna hit them because it's a lot of us. It's a lot of us and we are still going to do this peacefully because that's definitely how we are gonna get them."

Philonise Floyd
Learn how you can volunteer and help people let their voices be heard at https://www.whenweallvote.org/.
This past week I had a conversation with my mom's sister who still lives in south Minneapolis. We spoke largely about what is happening and reflecting on how it has awoken not just the world but ourselves. There were a lot of thoughtful silent pauses, there was plenty of crying but there was also a moment of light and hope in the conversation. It wasn't just how we are both going to actively be a part of the solution. For me it was discussing her 14-year-old daughter, who has made an effort to engage herself into what is happening. "My little non-reader is ACTUALLY reading," my aunt shared (which is truly inspiring for me because all I liked to read at that age was Harry Potter and she's already becoming an expert on white fragility!)
I've always been proud of my little cousin but knowing how everything that is happening right now is going to affect her generation more than mine, her actions are truly motivating. She is asking questions, having those conversations that might be uncomfortable, educating herself on what is happening and I couldn't be prouder. I've known and felt that uncertainty and helplessness at the age of 14 when my mom passed. So I deeply sympathize with the uncertainty and helplessness she must be feeling with everything going on. Although she can't vote and make an impact in that way, she's already making an impact on educating herself to be an ally and contribute to solutions. Seeing her push through the feelings of uncertainty and helplessness to be a part of the solution…for me that is the real light at the end of the tunnel.
With that in mind, below are ways and suggestions you can start being part of the solution. Here are places to donate, petition, support black-owned businesses and multiples sources of how to educate yourself:
Donations (if you are able)
Petitions
Support Black Owned Business
Make calls for Justice
These sites will help you dial the right numbers and will walk you through what to say:
Documentaries
Feature Films
TV Series
Books
Podcasts