This article was updated on June 17th, 2021. 
National Eat Your Vegetables Day is the time of year to try these greens full of nutrients and health benefits. According to the American Heart Association, having a daily intake of 2 servings of fruit and 3 servings of vegetables is the optimal combination for longer life. In fact, from a study conducted among 2 million adults worldwide, those who consumed the recommended dose of fruits and vegetables showed lesser risks to multiple life-threaten diseases
"Compared to those who consumed two servings of fruit and vegetables per day, participants of the study who consumed five servings a day of fruits and vegetables had a 13% lower risk of death from all causes." Also, a 12% lower risk of death from cardiovascular disease was observed as well as a 10% lower risk of death from cancer, and a 35% lower risk of death from respiratory diseases, such as chronic obstructive pulmonary disease (COPD), said the American Heart Association in a press release
The best of all is that it's so easy to get your fill of amazing veggies! We love them in every way, but especially grilled. Bring color to your daily diet with delicious veggies! You can do this on the BBQ, in the oven, or even in the air fryer. All you need is a selection of seasonal veggies, a little olive oil, sea salt, and black pepper.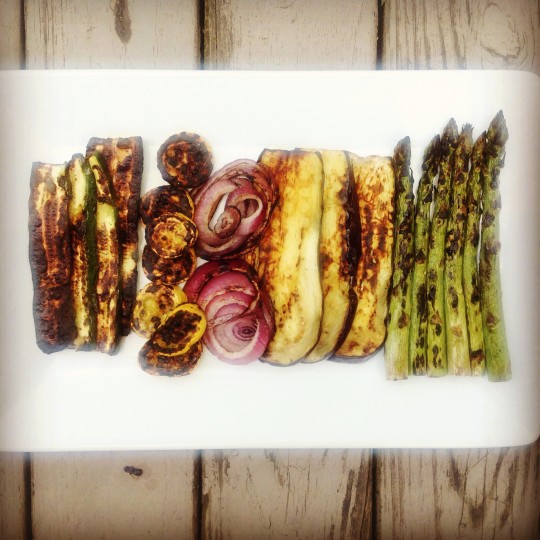 Makes 4 -6 Servings
4 fresh corn                    outer leaves pulled back, silk removed
2 zucchini                       (about 8 ounces total), sliced lengthwise into ½" thick slices
2 summer squash         (about 8 ounces total), sliced in rounds into ½" thick slices
2 Japanese eggplant     (about 8 ounces total), sliced lengthwise into ½" inch-thick slices
1 bunch asparagus         (1-pound) trimmed
2 red onions                    outer skin removed cut into ½" thick slices
¼ cup                               olive oil
Sea salt and black pepper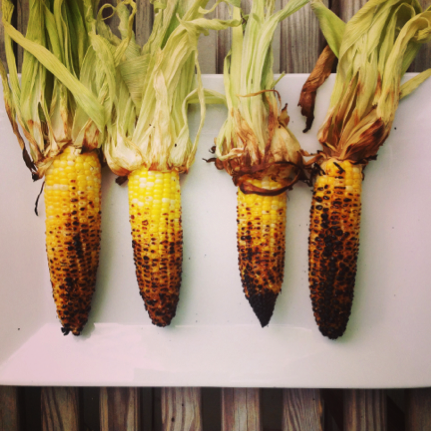 Place a grill pan over medium-high heat or prepare the barbecue (medium-high heat). Brush the vegetables with 1/4 cup of olive oil to coat lightly. Sprinkle the vegetables with salt and pepper. Working in batches, grill the vegetables until tender and lightly charred all over, about 10 – 12 minutes for the corn, 7 minutes for the yellow squash, zucchini, eggplant, 5 minutes for the asparagus and red onions. Arrange the vegetables on a platter.