Today we're reviewing an ingredient that is commonly used in skincare products—Collagen. Collagen is a type of protein produced by our bodies to promote strength and elasticity of the skin, as well as promote cell turnover—replacing dead skin cells with fresh and healthy new ones! Not only is collagen essential for healthy skin, hair and nails, but because it is the most abundant protein in the body, collagen can actually help ease any joint or muscle pain you may be experiencing.
As you might have guessed, collagen production in our bodies slows as we age—this can result in more fine line and wrinkles on our faces. The good news is that there are ways to stimulate collagen production to slow down the aging process and promote a radiant and youthful complexion.
To stimulate natural collagen production maintaining a healthy lifestyle is essential. One of the main reasons for collagen depletion in the body is due to a lack of collagen rich foods in our diet. Also, things like excess sugar and smoking deplete collagen. So, to boost collagen in your diet, try eating more fish, greens, berries, and red vegetables and dump the unhealthy habits!
As natural as it may be, aging can be scary. And while we should embrace the natural process, there's no harm in delaying it as long as possible! When it comes to preventative measures against fine lines and wrinkles, there's no better option than collagen. Whether it be by increasing the amount of collagen in your diet, maintaining healthy habits to prevent collagen depletion, or by turning to beauty and skincare products that are enriched with this powerful protein. Introducing more collagen into your life will prove to have powerful results!
Usually collagen-rich skincare products are in the anti-aging category due to its popular reputation as a preventative method for wrinkles. Here are three of our favorites: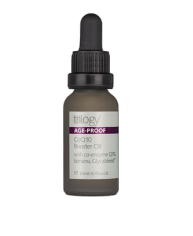 Trilogy CoQ10 Booster Oil  20ml                $46
Antioxidant co-enzyme Q10 helps boost collagen, powerful certified organic oil blend of tamanu, macadamia and black carraway oils nourish and revitalize, renewing radiance. Glycablend™, a potent mix of chia, blueberry, strawberry and pomegranate oils, keeps skin soft and supple.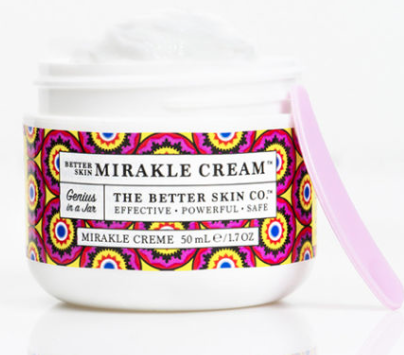 Better Skin Mirakle Cream   50ml                $34
Sensitive to all skin types, this one-stop pot of skin butter does it all — from boosting collagen production to hydrating the skin and preventing harm from free radicals and irritation. Made from beeswax, coconut oil, shea butter, cocoa butter, and algae, skin looks and feels better after just one application.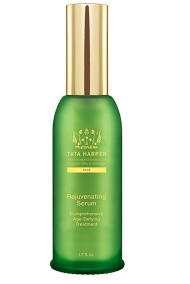 Tata Harper Rejuvenating Serum  50ml                   $158
Complete Antiaging Collagen Treatment is a powerful blend of 100% natural ingredients to help minimize visible signs of aging. The concentrated formula helps to smooth the look of fine lines and wrinkles while infusing the skin with Hyaluronic Acid, antioxidants, and vitamins for a healthier, firmer looking appearance.