It's chocolate day and us here at eco18 are chocolate obsessed. We're sharing our favorite chocolate indulgences today!
Sue:
LIFE HAPPENS – CHOCOLATE HELPS:
My new favorite chocolate treats are from a lovely little artisan store called Catskill Candies and Confections. Everything is hand made by the owner and is amazingly delicious – my favorites are the truffles – I haven't had one yet that I don't like!!
Check out their Facebook and you'll see what I mean!!!
Shauna: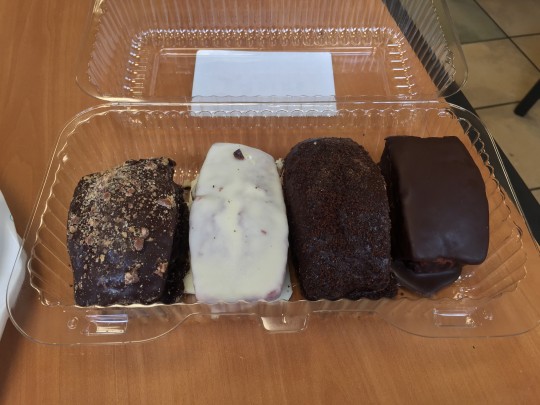 I'm a chocolate fiend. Milk, dark, white, I love it all! I blame it on my mom owning a bakery. Besides all of her yummy treats, my favorite as of lately is the Brooklyn blackout snack cake from Empire Cake here in New York! I like to buy two and pop one in the fridge for later. The name says it all, they truly are the best "snack!"
Ioanna: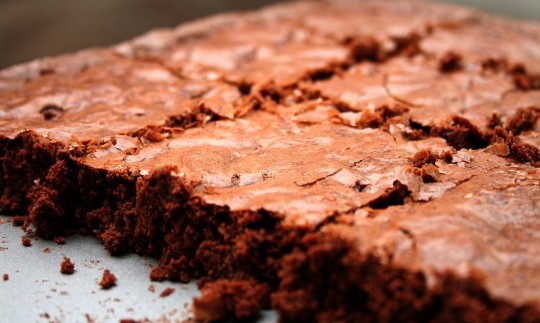 My favorite chocolate thing to eat is a double chocolate brownie, which basically means you add both bittersweet and cocoa powder to your typical brownie recipe. It's double the chocolate, and who would say no to that!
Lieve: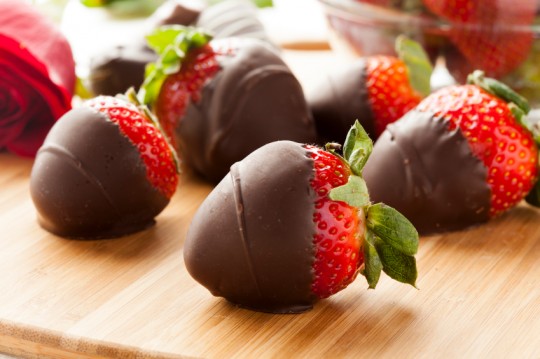 One of my absolute favorite chocolate snacks has to be chocolate covered strawberries! Not only do they look fancy and fresh, but they're easy to make at home as well!
Jillian: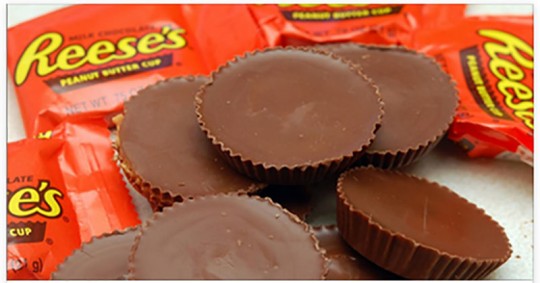 When it comes to chocolate, I don't discriminate, but I always tend to gravitate towards Reese's cups or Reese's Pieces. Chocolate, peanut butter, you really can't go wrong with that combo.
 Happy Chocolate Day!