This month the U.S. is celebrating the largest literary celebration in the world, National Poetry Month! Begun by the Academy of American Poets in 1996, this month is to spread awareness about the important role that poets and poetry play in our lives. Poetry gives an intensity and succinctness to emotions that can be hard to express, and each of us experiences it differently, just as we would a piece of artwork or a song. Especially during these singular times, many people have turned to poetry to vent new fears and express themselves.
Climate change, a fear that pervades through practically every part of our lives, can be hard to talk about it. It causes changes so slowly and too quickly. It is an enormous subject, global in scale, and can be really scary. But many poets have found an outlet for the confusing and contrasting emotions that global warming brings to the surface by producing lyrics to both acknowledge and inspire, like poet Matt Harvey.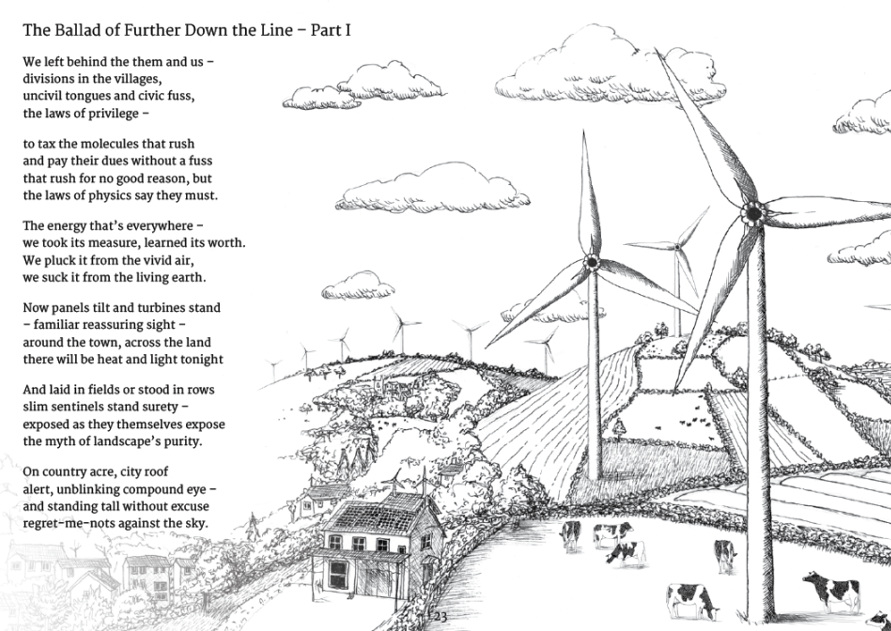 The poem above, entitled "The Ballad of Further Down the Line – Part 1", was written by Matt Harvey for his book of poems The Element in the Room. Inspired by renewable energy, his book is filled with odes to wind energy, sonnets of solar energy, and whimsical wording to draw the reader in. The foreword of the book, written by Jonathan Porritt, explains the importance of poets in a world undergoing the havoc of a changing climate.
"Through time, poets and artists of all kinds have held a mirror up to society, to help us reflect and engage with some of the fundamental questions we face. Energy cannot be considered from an entirely intellectual perspective; energy generation is the unrecognized beating heart of our culture, the invisible ingredient in our diets, the unseen web that binds us to each other, to our places of work and our places of fun, and to strange people in strange lands. We cannot hope to grasp the magnificent complexity of this without art."

Jonathan Porritt
The Academy of American Poets features many incredible environment-related poems, like "Characteristics of Life" by Camille T. Dungy, "Letter to Someone Living Fifty Years From Now" by Matthew Olzmann, and "Song for the Turtles in the Gulf" by Linda Hogan.
To celebrate National Poetry Month, try to incorporate a little poetry into your daily routine. Whether it's perusing the Poem-a-Day each morning, reading Dr. Seuss to your kids before bed, having family talent shows in quarantine with self-written songs, or checking out some of the amazing artistic outlets for climate-friendly people, there are so many ways to bring art into your life. You can start with the Poetry Foundation's Poetry and the Environment collection! And don't forget to celebrate on April 30th for 2020 Poem in Your Pocket Day!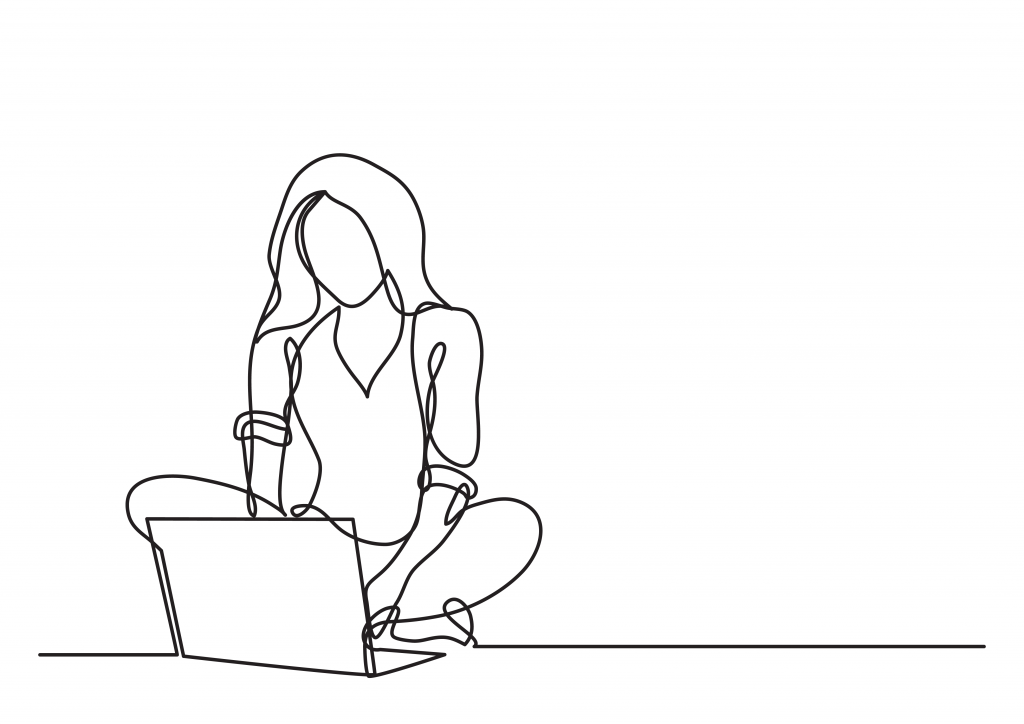 Also, check out the Young Poets Network, who through writing prompts and collaboration with organizations like Cape Farewell, have compiled an archive of excellent poetry created by young climate change activists. Their Melting Ice Poetry Challenge, I am the Universe: Writing Climate Change prompt, and Turn Up the Volume Poetry Challenge are truly incredible!
If you want to see more expressions of climate change and sustainability through art and climate fiction, sign up for the Burning World email newsletter by Amy Brady and check out online spaces like The Article Cycle and Poet.org's Poetry about Climate Change to stay in touch with events, recent poetry, and performances.
Poetry is so incredibly important in our lives and brings connection between us in the way that only art can. In the words of Yevgeny Yevtushenko, "Poetry is like a bird, it ignores all frontiers." So, this National Poetry Month, let's set aside some time and learn how to fly!