I really love sea scallops, especially if you can find them with the roe attached. But given the current challenges, I was just very happy to find them, sans roe, at my local Whole Foods market this past weekend. A real treat indeed. So, what to make? Something simple and with ingredients I already had on hand. What a delicious meal this turned out to be.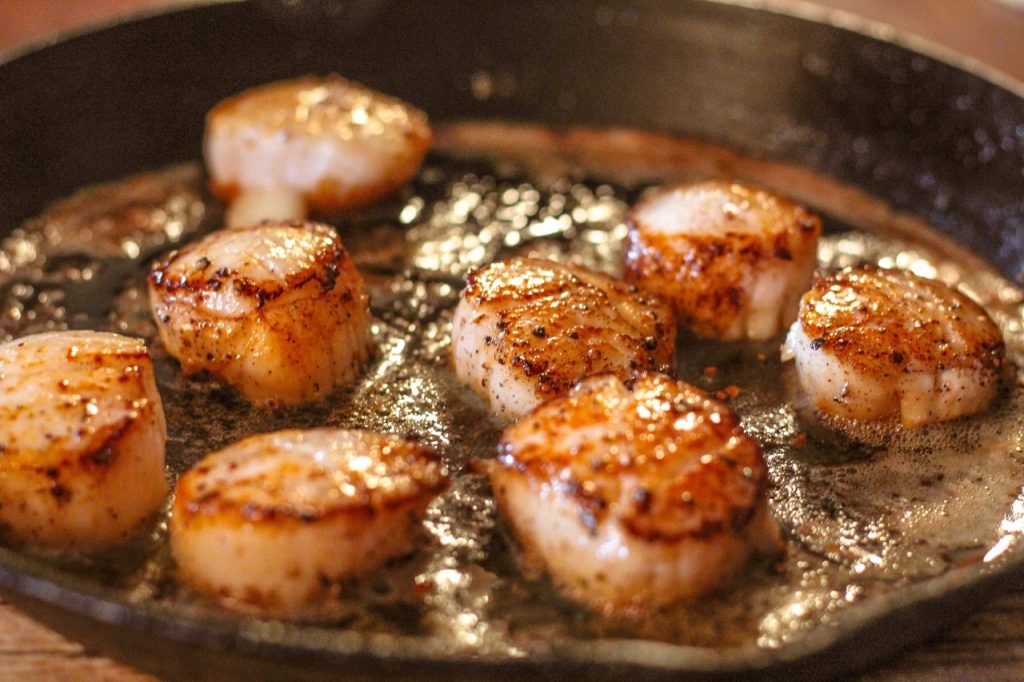 Makes 2 servings
Ingredients
1 cup green French lentils – cooked and drained but still hot (unfortunately I didn't have French lentils, but even with regular green lentils it was still a delicious dish!)
1 small bunch of kale, ribs removed and thinly sliced
1 large carrot, peeled and shredded
¼ cup balsamic vinegar
1 Tbs Dijon mustard (or whole grain mustard)
½ tsp Kosher salt
½ tsp freshly ground pepper
1 Tbs butter
8 large sea scallops
For garnish fresh chives (I didn't have any, didn't miss them)
Directions
Toss lentils with kale, carrots, balsamic vinegar, mustard, salt and pepper. Divide onto two serving plates
In a 12″ skillet, heat butter on medium-high until very hot
Pat any moisture from scallops with paper towels. Season with salt and pepper. Cook 2-3 minutes per side. Pop on top of the lentil salad….enjoy!
Serve over lentil salad; garnish with chives.