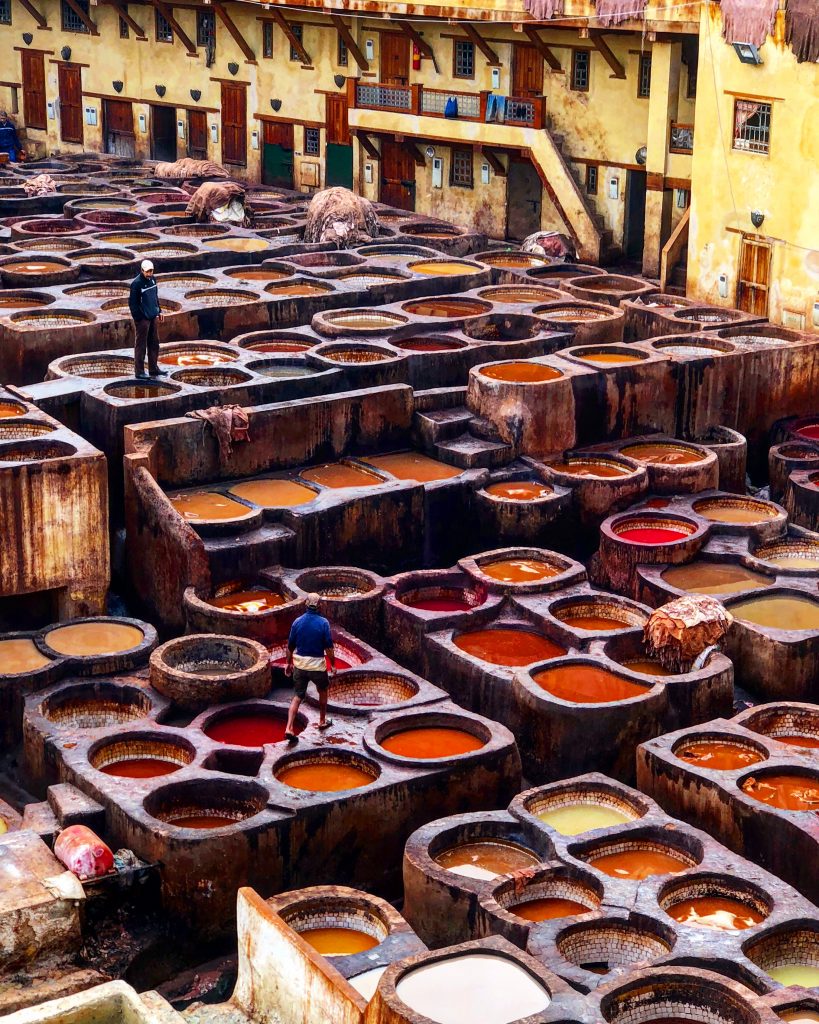 Chouara Tannery in Fez.
Fez is Morocco's third largest city and the largest car-free urban metropolis in the world, creating greenhouse gas free-zone! The cavernous streets of the old city are an enchanting labyrinth of discoveries. If you're feeling adventurous, we dare you to embark on a winding journey through the city get deliberately "lost." Important safety tip: while you're wondering, don't let anyone try to be your "guide" or give you directions. There are many tricksters in the maze! Once you've lost your way (and hopefully not your wallet) find your way to the outer wall of the city. To get there, just remember that Fez Medina's topography is shaped like a bowl. If you're walking uphill, you're approaching the edge. On the edge of the Medina, there is a path to Chouara tannery, a 1000 years old tannery that uses the same ancient methods for dying leather. Bright vegetable dyes are used on softened leather by the workers who seemingly never stop creating someone the worlds most beautiful leather shoes (babouches) and accessories.
chouaratannery.com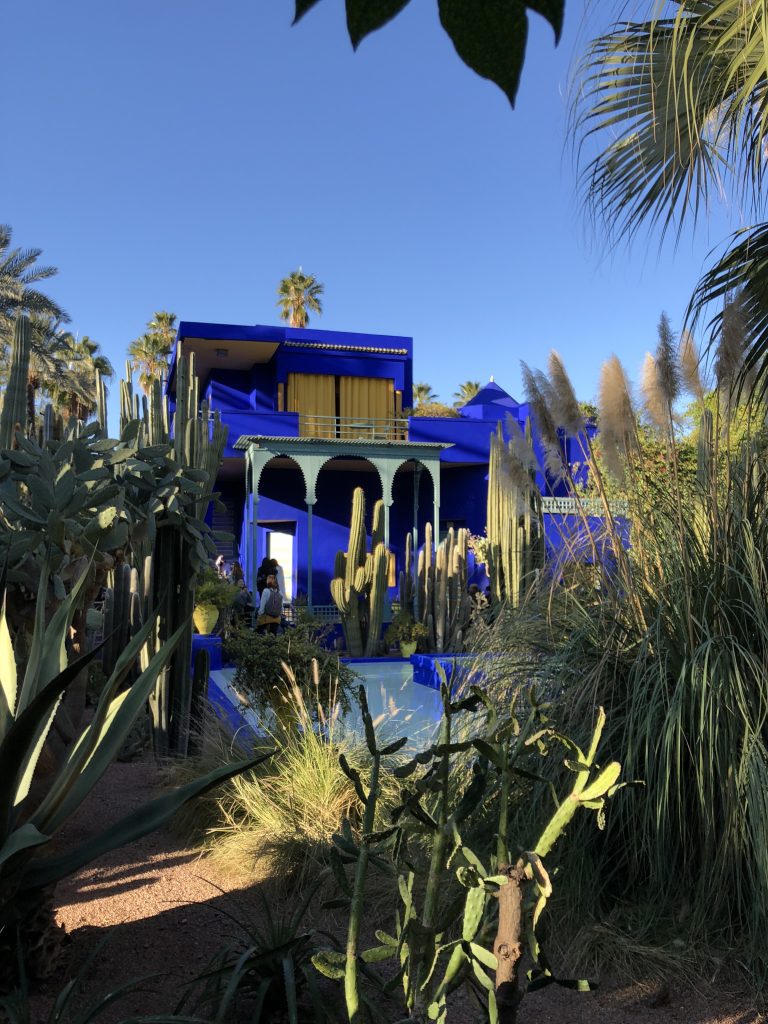 Majorelle Garden
The Majorelle botanical garden is near Marrakech. It was created in the cubist tradition in the 1920s by French architect Paul Sinior. In the 80's it was restored by fashion designers, Yves Saint-Laurent and Pierre Bergé. The house attracts fashionistas, artists, and plant-lovers alike with its art nouveau aesthetic and astounding succulent collection.
The YSL house, as it is referred to, is a bright "Majorelle" blue. Blue is an auspicious color in Morocco, wrought with symbolism. Against the warm oranges of the desert, the sky often appears in this deep shade of blue. The locals paint the interiors of their cities in the blue color to ward off evil spirits.
jardinmajorelle.com/ang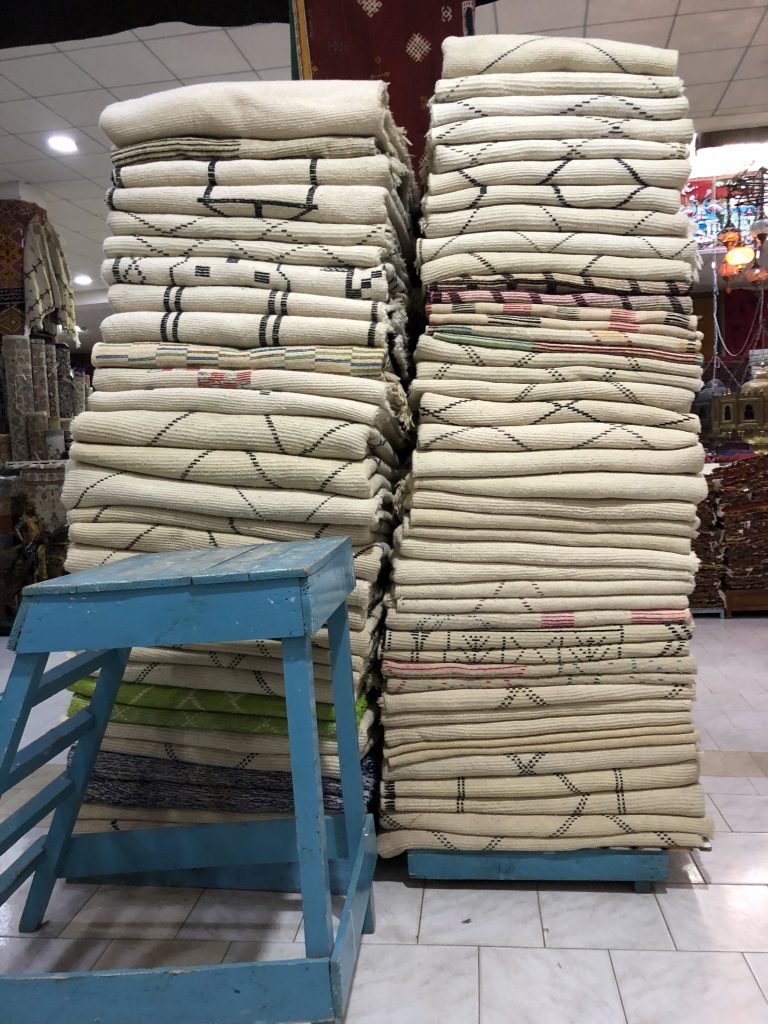 Carpet Shopping
One should never leave Morocco without purchasing a Berber carpet. Again, careful consideration and research should go into making this purchase. Generally, the carpets are vegetable stained and hand woven in wool. The patterns can range from traditional Berber symbols to geometric designs. If done well, a carpet can be purchased for half or even a quarter of the retail price of the carpet in the US. They stand up to the test of time very well and can be packaged and shipped, or if small enough rolled up and checked for your flight home.
Highly recommend Its Bouchaib Complexe D'Artisanat, (http://complexeartisanal.com) because there is no haggling. It's slightly hidden away, but it's a one-stop shop for all carpets and souvenirs.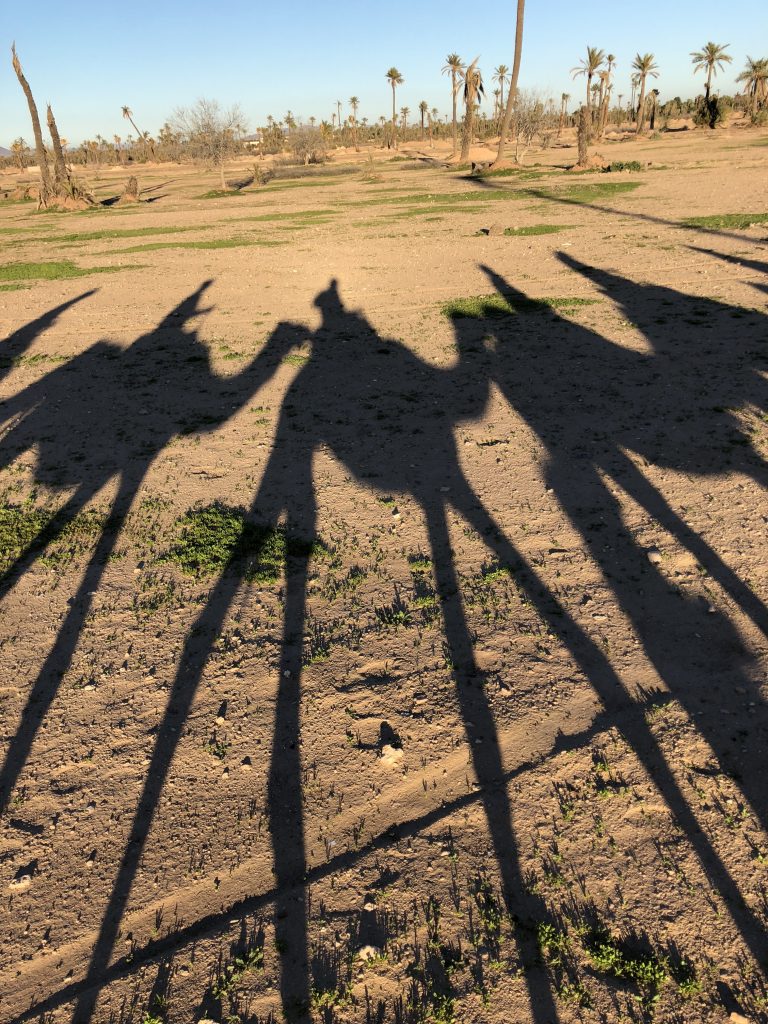 Camel Ride
No visit to North Africa is complete a ride on our favorite even-toed, one hump ungulate. Trivia fact, camel humps are made of fats, not water, and camels in Africa have one hump. To take a camel ride, the local desert near Marrakech will do unless you have an extra three days or more you camp out deep into the rolling dunes of the Sahara, however, a camel ride in the rocky desert near Marrakech is the next best thing. The local Berbers host your ride and welcome you with delicious bread and tea in their village homes. Plenty of 3-8 hour daytime and sunset tour packages are available online on sites like Viator.
https://www.viator.com/Marrakech/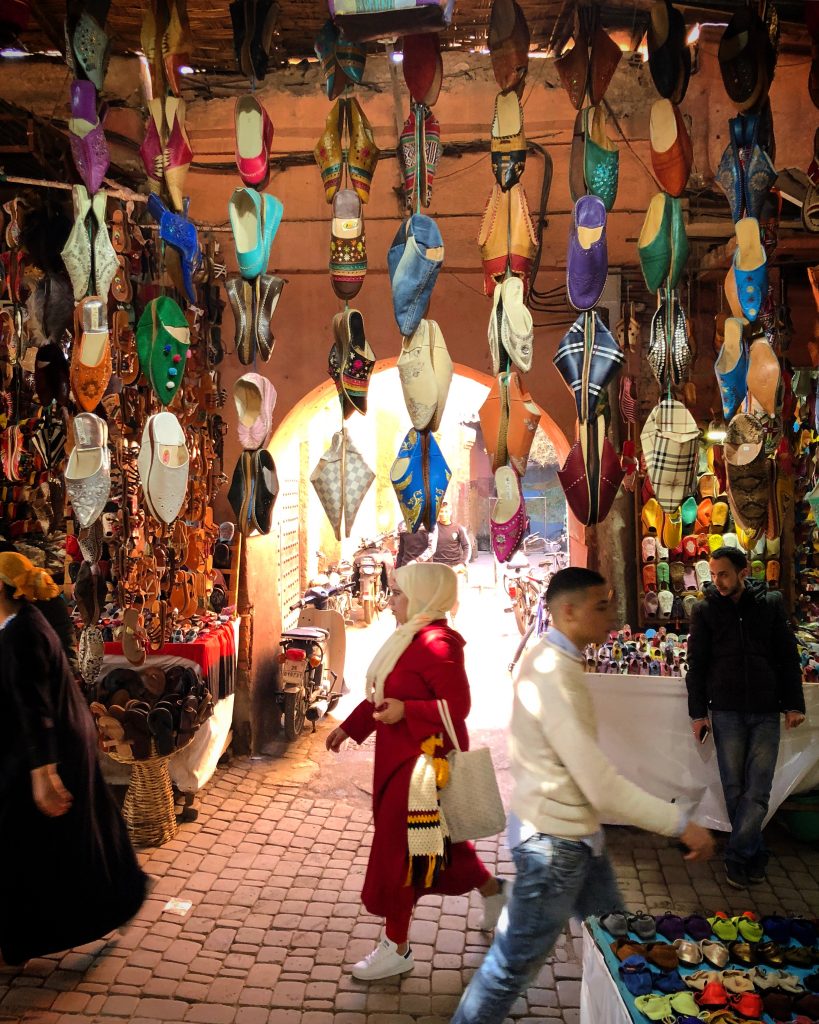 A visit to the Souk
Most major city in Morocco has a Medina, which is a walled-in area containing the old city. Inside, you can experience the vibrant commerce in the Souks. Basically, every local and handcrafted item from printed textiles to spices is available. Bargaining is king here. It works like a polite game, generally, the seller sizes you up and says his price. If you look American or European just consider that double or triple what you can get. It's ok to play hardball and pretend to walk away, perhaps multiple times! Just remember if you agree to a price it's impolite to back down after that.