Summertime is HERE! And while you might be trying to beat the heatwaves in your hometown by stocking up on summer shandy, blasting your Spotify playlist out of your windows, or perfecting your picnic game, we want to take the time to remind you this season that activities are not only fun, but can also be eco-minded! Don't believe us? Check out these top 10 summer eco-necessities to bring along on your next adventure.
Waste Free, Reef Safe Sunscreen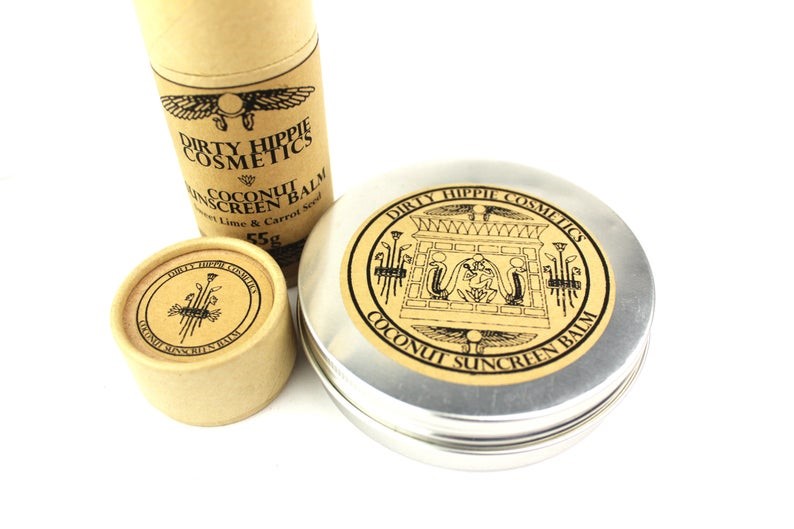 Plastic is everywhere and there is no worse offender than the sunscreen industry. Sunscreen is vital during the summer. Not only does it prevent against premature aging and skin damage, it also reduces the risk of some cancers and promotes overall healthy skin health. Plastic is an offender, but some sunscreens contain harsh chemicals that are not only damaging to our own skin health, but can put the reef populations and other ocean/waterway critters in harm's way.
That's why we love Dirty Hippie Cosmetic's Coconut Sunscreen Balm. It's a broad spectrum, SPF 30+ balm that you can purchase in either a compostable cardboard tube, compostable sample pot, or reusable tin pot (your choice!). The base is non-micronized zinc oxide and raspberry seed, which has natural sun protective properties and are also reef safe. Better yet, its low concentration of essentials oils (or 0% concentration if requested) is especially great for those with sensitive skin. A great choice for summer sun fun!
An Ethically Made Towel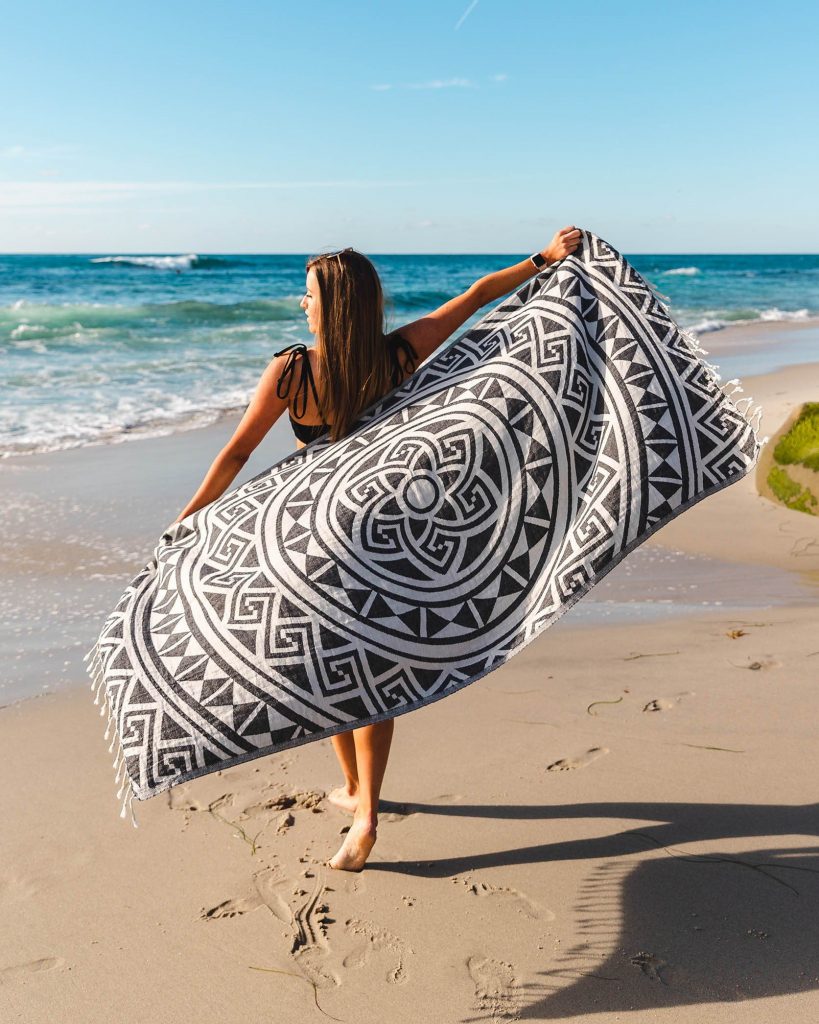 If you're hitting the beach or lounging in your local park, nothing is better than the perfect towel. From their towels tot-shirts, Sand Cloud creates ethically sourced products with Turkish cotton. Turkish towels become softer and more absorbent with every wash. The strength of the Turkish cotton found in every Sand Cloud beach towel gives you the reliability that you need in a towel, which means you can take it on all your crazy summer adventures.
If that's not enough, everything they make is designed with sustainability in mind, as their main philanthropic endeavors are to support marine life. They take their mission of reducing ocean plastics seriously by creating a recycled plastic t-shirt line. A win-win!
Stainless Steel Water Bottle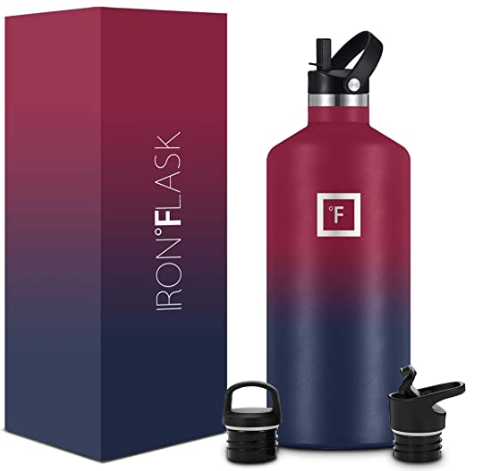 We don't have to remind you about the importance of staying hydrated, especially as temperatures rise and our bodies lose more water than usual. But single use plastic bottles, while convenient, wreak havoc on the environment. We recommend you use a stainless steel reusable water bottle (like the one pictured above) that's easy to clean and disinfect between uses. Plus, it will keep hot drinks and cold drinks a perfect temperature for hours.
For the more adventurous types, filtering water bottles are great as they can clean and disinfect water from any source, including a creek. Just make sure to follow the directions on the bottle (pathogens can be tricky!) But a filtering water bottle cuts energy outputs, so if it's right for you, go for it!
Sustainable Sunglasses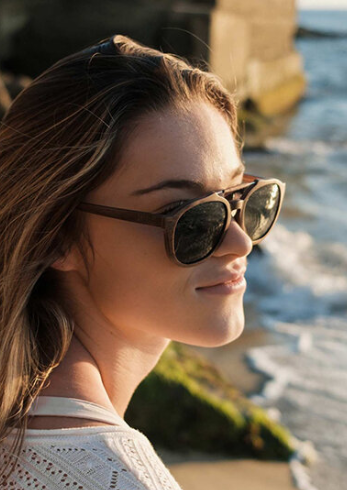 We love sunglasses! Not just for their fashionable appearance, but squinting into the distance isn't a pretty look. That's why we love these sustainable shades from SOLO Eyewear. SOLO Eyewear got its name from its empowering focus, "One idea. One person. One action can change the world." The eco-friendly sunglasses are made with repurposed bamboo and recycled plastic, and with each purchase, SOLO restores vision for a person in need.
Sustainable Silverware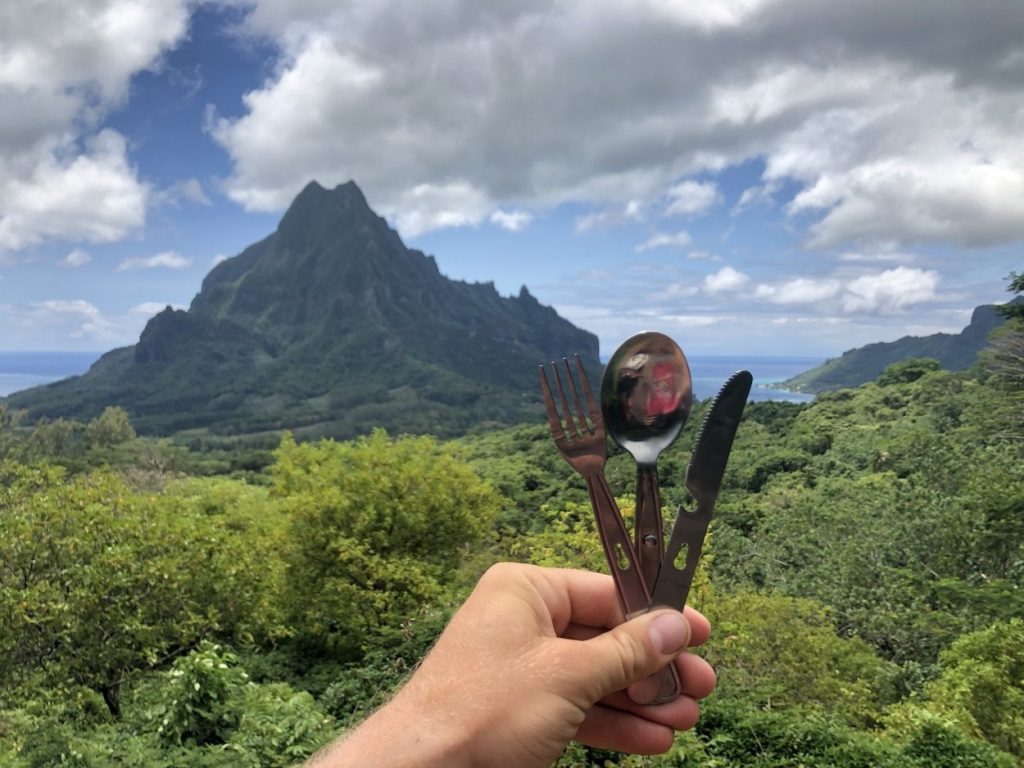 Travel Utensils are a great way to eliminate single use plastics on the go! Regardless of your preference for upcycled silverware or bamboo a great pair of reusable utensils are the perfect summer companion. We like this bamboo set if you're a fan of bamboo, or this upcycled set from safety razor blades!
Sustainable To-Go Containers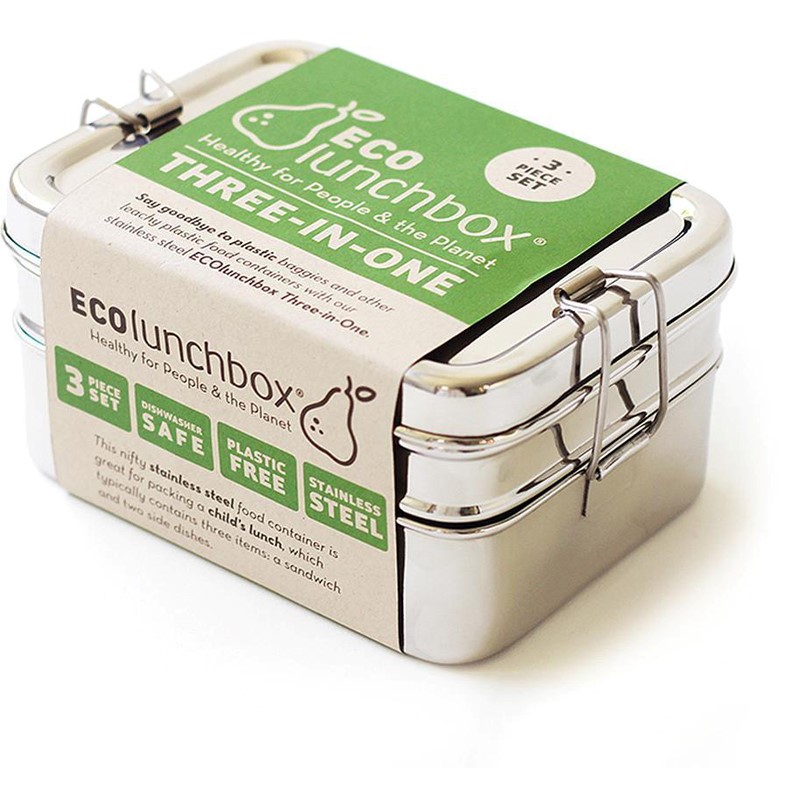 Planning a picnic? Or want to get takeout to enjoy in the park? Bring a reusable container for the food.
Reusable plastic containers are safe for cold food but be careful with hot food/hot drinks. Plastic or Styrofoam containers as these are known to leach toxins when they come in contact with hot foods.
We like this Stainless Steel Bento Box to keep your food safe from toxins and plastic free!
Reusable Napkins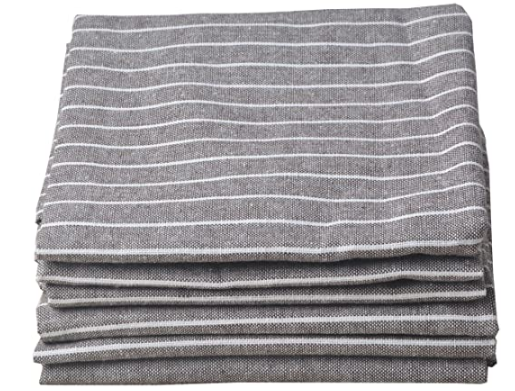 Single use paper may not be as bad as plastic, but who needs them when there are so many cute reusable napkins out there? We like these oversized ones from Amazon, easy to wash and great for bigger messes!
Ethical Flip Flops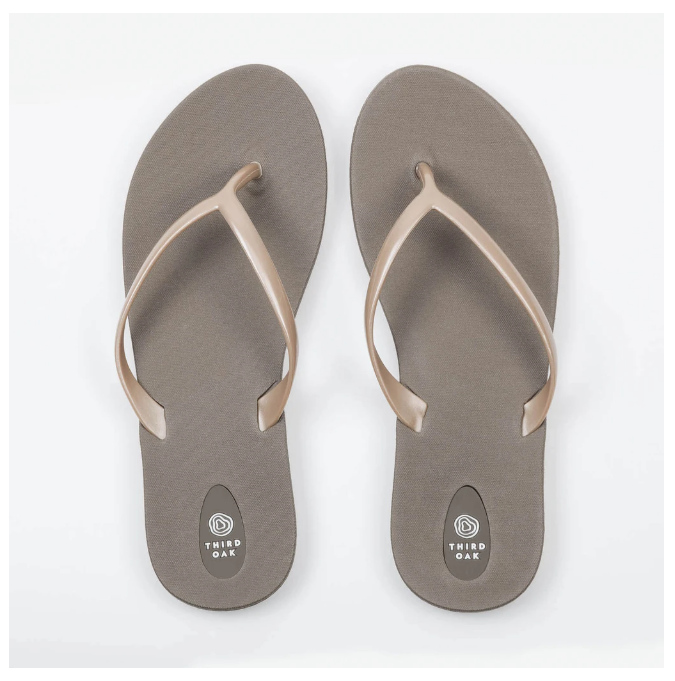 Summertime is the one time of year we can free our tootsies and let them breathe! What better way to unleash your feet for the season than with some ethically made flip-flops from Third Oak? They spent years co-developing a unique bio-based material: 45% soy by weight, and 100% vegan. Third Oak shoes are 100% recyclable. This means that the factory can re-use any scraps created during the manufacturing process, and you can also recycle your well-loved shoes years down the line, making the shoes' entire life cycle landfill-free. The Georgia-based team also operates fully in the USA, so you can be assured your package will have some of the lowest carbon emissions when it comes to your door!
Eco-Friendly Speakers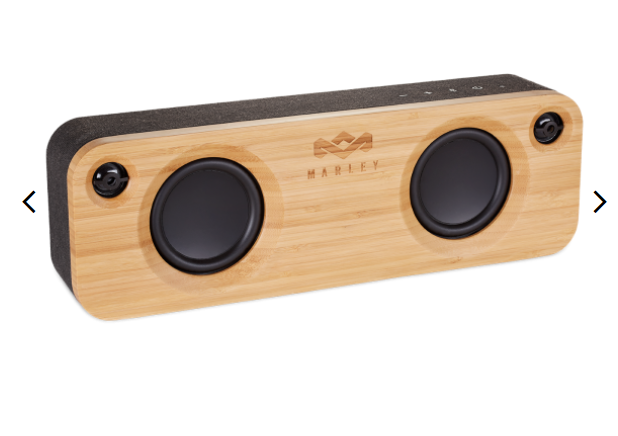 We're suckers for good music at eco18, that's why we LOVE this eco-friendly speaker from House of Marley! The Get Together Bluetooth® portable speaker is created in the true House of Marley style. The exclusive REWIND™ fabric cover and natural bamboo front and back panels are not only beautiful but highly sustainable, supporting the general welfare of our planet.
A Great Book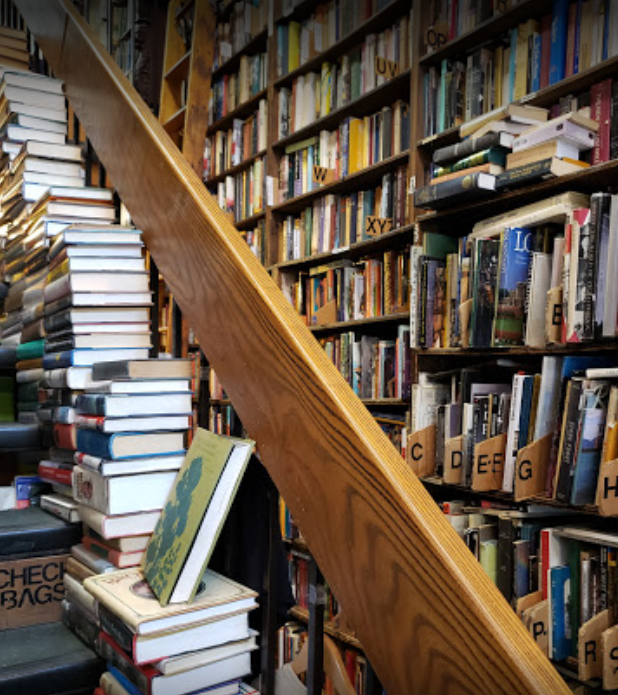 Summer isn't truly complete without a great read, whether you're on the beach or sitting in your fully air-conditioned bedroom!
Buying books used and locally from your bookstores is a great way to not only reuse books and give them a longer life, but to support local business and cut carbon emissions from shipping. There are also books you can check out online from your local libraries, or other sources like Libby.
Not much can top a great day of summer fun, but by incorporating eco-minded swaps into your life, you'll not only enjoy your summertime shenanigans, you can also feel better doing it!