Source: House Beautiful
In the midst of a global pandemic, these days it's hard to tell what month were in, let alone what season it is. Summer came and went faster than preferred, and as I fight the urge to turn my heat on, there's no choice but to succumb to the fact that Fall weather is certainly here, and that winter isn't too far behind it. As we put away our linens and summer whites in exchange for cozy sweaters and heavy blankets, it's time to gear our homes up for the new season and all the changes that come with it. Not to worry, we've come up with 5 eco-friendly ways to prep your home for Fall to help get you started:
5 Eco-Friendly Ways to Prep your Home for Fall:
1) Prevent Fall Pests from Making Your Home, Theirs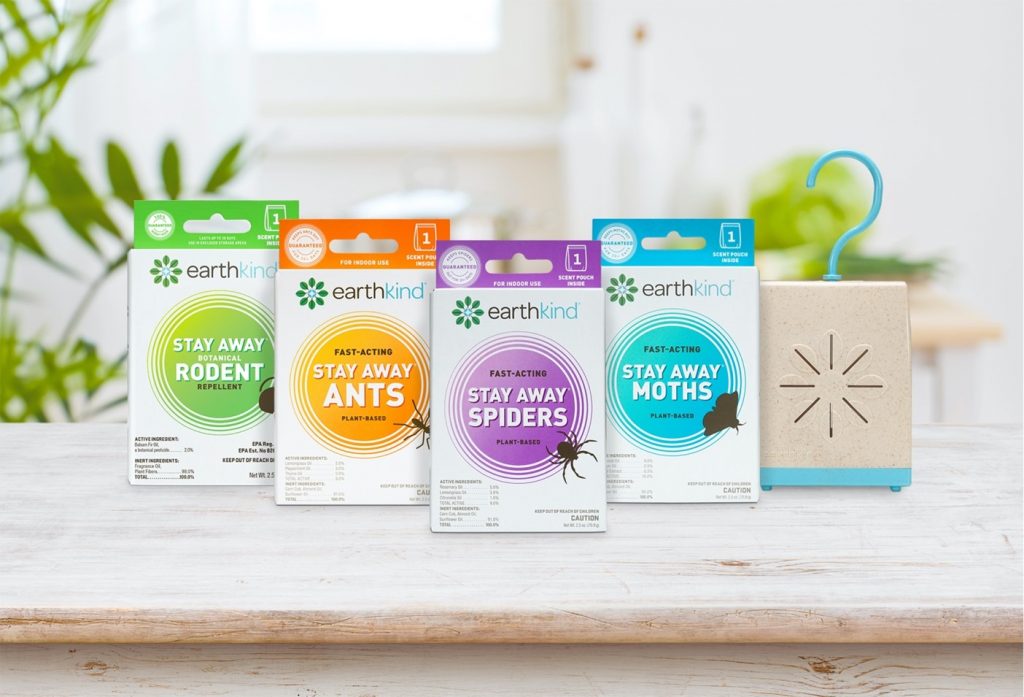 With every change in season comes a change in pest behavior – and, while we're certainly glad to bid adieu to pesky mosquitoes and ticks, this unfortunately means that the cooler weather will be signaling other creepy crawlies, like spiders, rodents and moths, to find a way indoors to ride out the chilly months.
With the rodent population surging, along with the disconcerting fact that we're never 10 feet away from a spider, and that every home is, on average, also providing a humble abode to 64 of them, pest prevention should certainly be top of mind when prepping your home this Fall.
However, poison and kill, pesticide-filled pest control products are both an environmental hazard and a health hazard, especially if used around children and pets. Instead, try some DIY pest prevention tips like sealing up all holes in walls, windows and entryways to keep mice out, transferring dry food into airtight glass, metal or plastic containers to protect from beetles, moths, mice, and vacuuming up traces of spider webs, then spraying half a cup of water, half a cup of vinegar, two tablespoons of dish soap and 20 drops of thyme oil in the area to prevent new ones.
We also love EarthKind's Stay Away plant-based, poison-free pest repellents for the home. With options for Spiders, Rodents, Moths and Ants, this natural alternative is safe for use around children and pets when used as directed, and is made with botanical fibers and essential oils sourced from local American family-farms. Place the pouches down in pest-prone areas of the home, and create a pest-free zone for 30 days!
2) 5 Eco-Friendly Ways to Prep your Home for FallStart Composting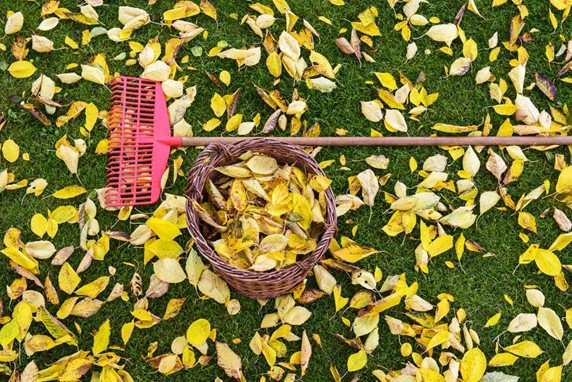 If you haven't gotten into composting yet, then Fall could be the perfect time to start. Composting is a great way to energize the soil and improve its quality and fertility. The abundance of fallen leaves, which are carbon-rich, make for an ideal compost pile base. You may also want to consider gathering grass clippings, which are nitrogen-rich, twigs, garden trimmings, and dried garden waste, too. As the season carries on, add in scraps from pumpkin carvings and corn stalks! To learn some more tips on composting 101, check out our recent article, here.
3) Think Twice Before Turning Up the Thermostat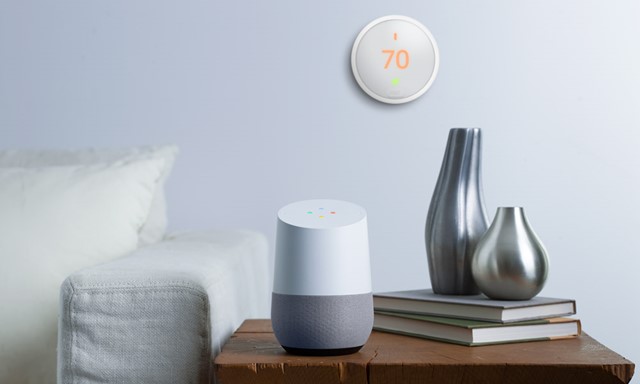 While it's tempting to crank up the heat once the chilly air hits, there are eco-friendlier solutions that will both conserve energy, and help you save big on your heating bill. Doing an outside house check for leaks, crevices and cracks, especially around windows and doors, is not just helpful in preventing pests, but will also help keep the home better insulated, without letting cold air get in. Try weatherstripping the doors and filling holes or cracks with caulk.
Also, consider replacing your current thermostat with a programmable thermostat like the highly rated Google Nest Thermostat E, which gives you control over the amount of heat it produces when you're away or sleeping – this also means you'll be using less energy, therefore lessening your environmental impact, which will help you cut costs. And, of course, loading up on some hefty sweaters and blankets can always do the trick, too.
4) Get Some Houseplants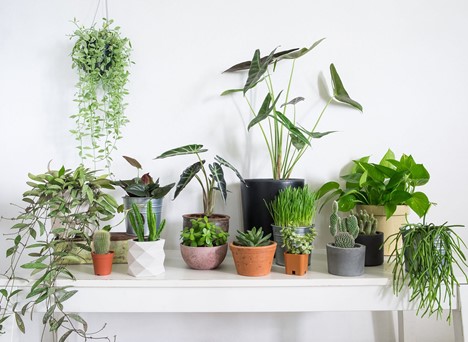 Just because the plants are dying off outside, doesn't mean we can't reap their benefits by bringing them inside. An important part of our fall prep checklist is investing in houseplants, preferably fall and winter friendly plants like the snake plant, which doesn't need direct sunlight or a lot of water. Not only are houseplants aesthetically-pleasing, but they also do a tremendous job at purifying our indoor air. With cold weather and the effects of COVID-19 lockdowns, we'll be spending more time indoors than ever this Fall, which means our indoor air quality is extremely important. According to the EPA, levels of indoor air pollutants can be 2-5 times higher than outdoor levels of air pollutants, which is in part due to effects of hazardous chemicals found in our cleaning supplies, furniture, and paints. Indoor plants work to both purify stuffy, stale air and act as a natural humidifier – making them an eco-friendly Fall must have (note: click here to read more about the benefits of houseplants).
5) Use Nontoxic, Eco-Friendly Cleaners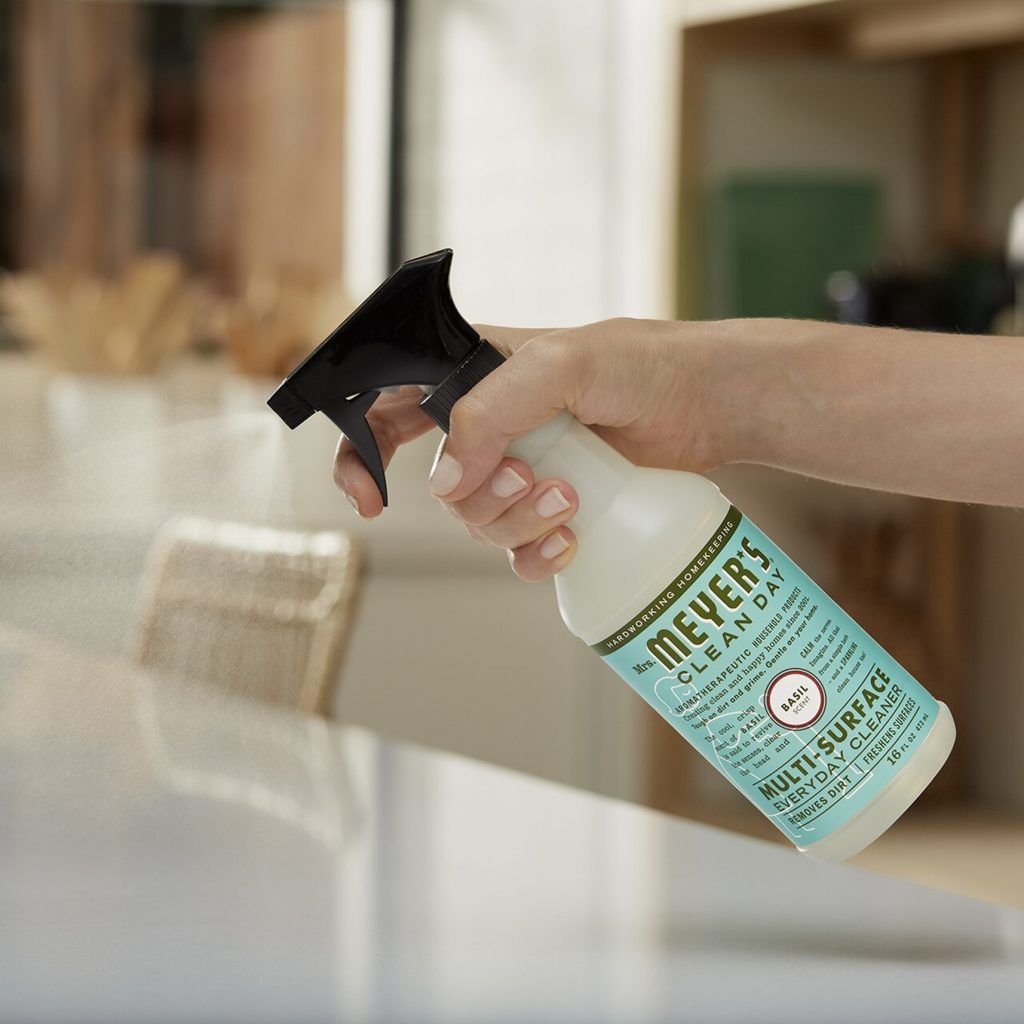 Like it or not, with every change of season, there should probably be a day devoted to deep-cleaning your home that comes with it. Put on some fun cleaning playlists (yes, these exist) and get ready to wash some floors, countertops and bathrooms (we promise you'll feel better about it afterwards). But before you do, swap out the conventional cleaning sprays and wipes, which can be filled with questionable, toxic chemicals, and opt for eco-conscious, natural, nontoxic solutions.
Some of our favorites include Branch Basics' multi-purpose plant and mineral based concentrate, which provides a simple, affordable and sustainable solution that you just add water to! Other favorites include Mrs. Meyer's Multi-Surface Everyday Cleaner, which comes in amazing scents, Better Life Naturally Dirt-Destroying Floor Cleaner, made free of VOCs, alkyphenol surfactants and petroleum, and Method's Bathroom Cleaner, which uses a plant-based formula and their powergreen® technology that functions to dissolve scum and stains – which means less scrubbing for you!
Hopefully, with these 5 eco-friendly ways to prep your home for Fall, your house will be ready for the season and you'll be cozying up with a good Halloween movie and a PSL in no time 🙂