This article was updated on August 26th, 2021 
Photo: NBC News
Women's Equality Day is observed in the United States every August 26th as it's the day that Congress adopted the 19th Amendment giving women the right to vote. We have come a long way since then, but further from over, there are constant struggles that women face on a daily basis and that are not exclusive to voting. As shocking as it can be, 101 years later we must remain vigilant of the freedom so many fought for us so we can preserve this pressured value for generations to come.
This Women's Equality Day we would like to celebrate how far we have come, salute these awesome role models, and make a commitment to be as brave and persistent as they were to bring about change. Here is a list of some of the many badass women to celebrate!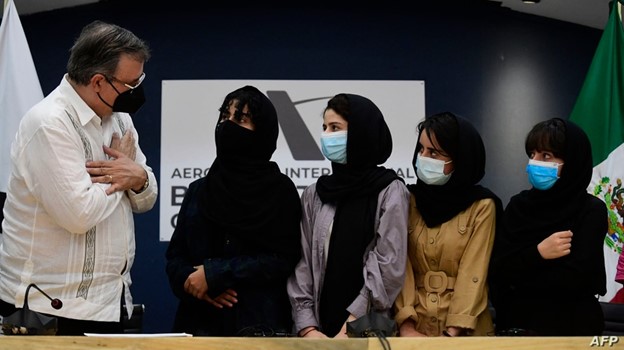 Photo: Voice of America
Casualties of war – Some of the members of the Afghanistan women's robotic team, who has won international accolades for its inventions, fled their country following the U.S. withdrawal of American troops after almost 20 years of war. Immediately after the action, the Taliban, a fundamentalist Islamic force in power from 1996 until 2001 –when the U.S. invaded Afghanistan as retaliation for the September 11 attacks–regained power of main cities including Kabul spreading fear of the actions they would take against the progress women achieved during these years. A similar path was taken by some members of Afghanistan's women's soccer team, who flew to Australia seeking safety from the recent events.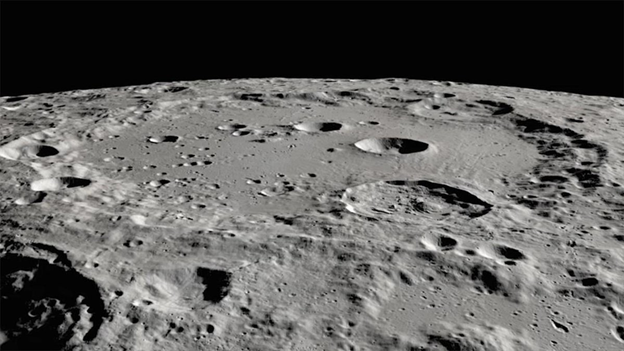 Photo: NASA
Although no woman has ever walked the Moon, this might be changing very soon thanks to Artemis, NASA's missions, which will land the first woman on the Moon using innovative technologies to explore the lunar surface. As of today, only 12 male astronauts have had the privilege of traveling to the natural satellite formed 4.6 billion years ago. Those men who walked on the Moon as part of the Apollo 11 mission on July 21, 1969, were Buzz Aldrin, Neil Armstrong, Alan Bean, Gene Cernan, Pete Conrad, Moss Duke, James Irwin, Stuart Roosa, Jack Schmidt, Dave Scotts, Al Shepard, and Jim Young. The exciting news couldn't come at a better time since it serves as an inspiration to all young women who can now see their dreams as a possible reality.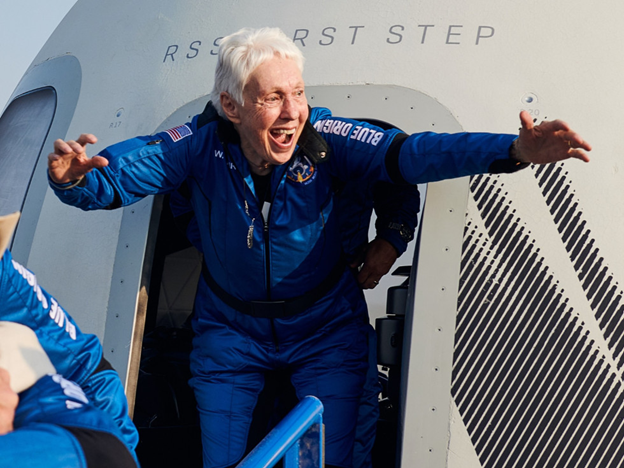 Photo: CultureMap Dallas
Jeff Bezos's Blue Origin launched their first crewed New Shepard Rocket into space on July 20th, 2021, and included Wally Funk, the 82-year-old pioneer who was trained by NASA to be part of the Mercury program but never made it to space. Funk, the oldest person to finally fly to space, was part of the "Woman in Space Program" and along with other 13 women undertook all the necessary training and testing that selected men also overtook. She spent 10 hours and 35 minutes inside a sensory deprivation tank in one Mercury 13 test, outperforming famed astronaut John Glenn, and became the youngest woman to graduate from the program. With her extensive experience piloting aircrafts, Funk got much more than her dream come true, but the credit and recognition of her years of perseverance and hard work!