With the global virus claiming headlines across the world, other crises have been sidelined, including the massive bushfires that threatened Australia starting in September 2019. In honor of Hug an Aussie Day yesterday, we're taking a look at the latest updates from Australia and how the country is doing in the wake of one crisis and in the midst of another.
The official end of the worst fire season in the history of New South Wales, an Australian state where a third of Australian's population resides, was March 2nd of this year. After eight months of continuous bushfires, 13.6 million hectares of land had been burned in just this state. But fires were prevalent across much of Australia.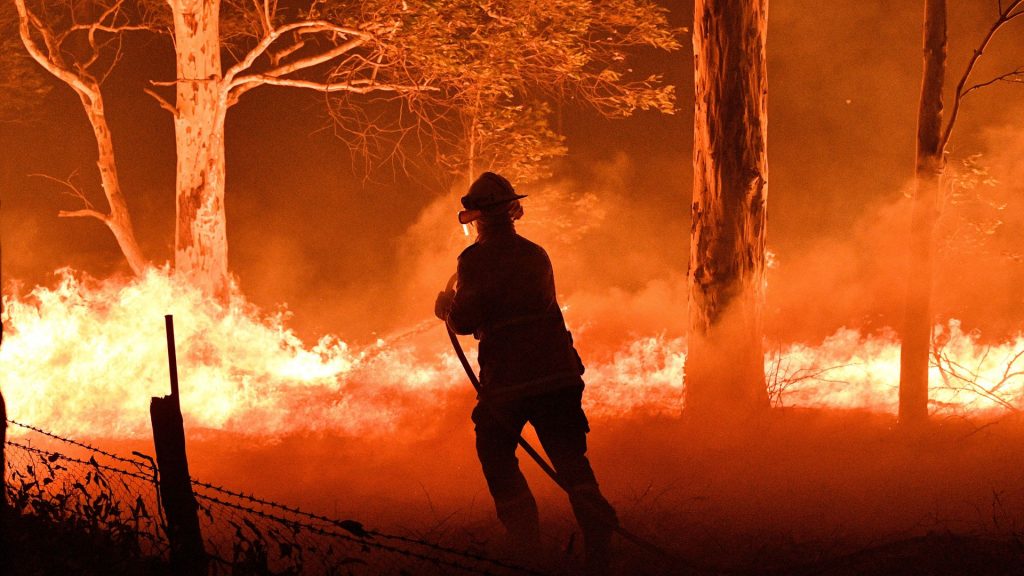 Australia usually has a fire season, which can be very important for its local ecosystems, but this year was different. The season began earlier than normal in September but took a turn for the worst in November when forests and grasslands affected by drought continued to burn. A state of emergency, the first in six years, was declared by Commissioner Shane Fitzsimmons of the Rural Fire Service and an extensive process of government resource allocation and evacuation began in New South Wales, Queensland, and Victoria. And while the fires raged, Prime Minister Scott Morrison was criticized for his vacation during the bushfires, as well as his policies favoring economy over environmental protections.
The years-long drought that led to the hundreds of bushfires was dampened by rainfall in mid-January, but the fires continued burning and re-escalated in February when Australia was hit with hotter temperatures and strong winds. According to the Bureau of Meteorology, the strong winds were a result of low pressure over the Tasman Sea and high pressure coming from the Great Australian Bight, explained Reuters. Finally, heavy rainfall saw the containment and end of the fires in early March.
According to Center for Disease Philanthropy, billions of Australian dollars will be needed to begin repairing the thousands of residential and commercial buildings destroyed, as well as the industries affected by this fire season, like the tourism, fishing, and agriculture industries. Thirty-four people died. Volunteer firefighters risked their lives without pay and many were injured. And the environmental loss is unbelievable, with over 80 percent of NSW's World Heritage Blue Mountains and 53 percent of Queensland's Gondwana World Heritage rainforests affected by the fires. In a country where unique wildlife was already threatened by deforestation, an estimated 100 billion animals died as a result of the fire. Many endangered species may go extinct as a result, and a third of the koala population in the country is believed to have perished. Macleay River in New South Wales, polluted by ash from the fires, killed hundreds of thousands of fish, which The Guardian explains could be depleted for decades to come. Soil across the country is scorched.
In February, investigations began to look for arsonists who could have added to the fire and about 183 people had faced legal action in New South Wales alone by January for offenses related to the fire. But as the coronavirus rages across the world, the country hasn't had a break to properly assess all of the damages. Australia, as of today, has 6,720 confirmed cases of the virus and 83 people have passed away. But in March, the number of new cases appearing in the country began to decline. The residents of Australia have begun to rebuild, with the assistance of recovery funds from the government and abroad.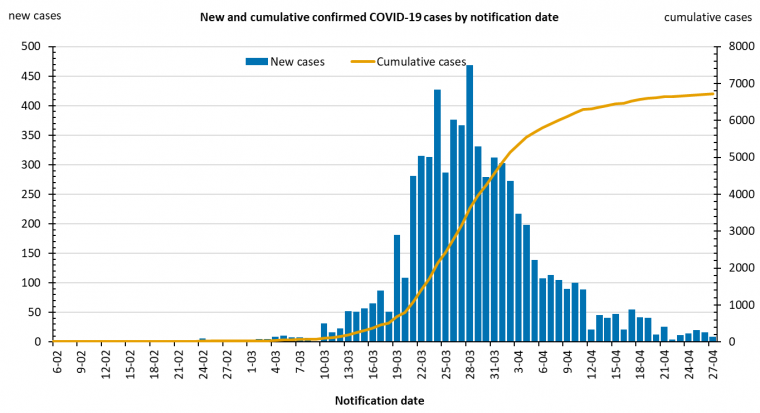 The argument of how to rebuild the Australian bush is in progress, with people like Australian architect Ian Weir hoping to convince people to investigate innovate designs to take the place of land clearing. Scientists are looking into new technologies to face stronger fire seasons in the future, as climate change predicts that environmental catastrophes will intensify in the coming years. Many of these new areas of research involve predicting how eucalyptus trees (which are highly flammable) could contribute to future fires through simulations as well as enhancing existing prediction systems. They also hope to utilize drone technology though many advancements would be needed to create drones strong enough to continue collecting data even after a fire starts. Finally, systems like FROST, the Fire Regime Operations Simulation Tool, could help to regulate the environmental changes that occur as a result of the fires to protect fire-prone wildlife in the future.
For now, ecologists, while worried that Australia cannot fully recover from a 'globally-unprecedented' fire season before the next one comes around, are hoping that Australia will continue to heal again as it has done after fire seasons in the past. We are too.