Mom and Pop Businesses are at the heart of the local communities they serve, establishing close relationships with the people of the neighborhoods. Additionally, small businesses generate the majority of jobs in the U.S. In 2019, this industry produced 1.5 million jobs annually and account for 64% of new jobs. However, often time, they struggle with the spread of larger corporations' offerings of cheaper products, eventually driving them out of business, in some cases. But in 2021, small businesses faced a different type of threat with the COVID-19 pandemic.
According to a 2020 survey from the CBIZ Main Street Index, 25% of businesses reported a moderate impact due to COVID-19 and the economic slowdown caused as a consequence of it, while 28% reported a significant impact and 15% a severe impact. The same survey, conducted in February 2021, showed slight changes with 26% of businesses reporting a moderate impact, 30% a significant impact, and 14% a severe impact.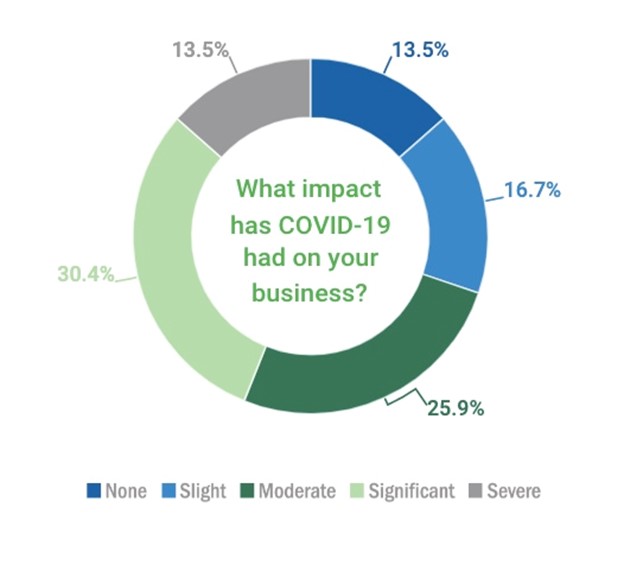 Although the pandemic is yet to be controlled, the prospect of mass vaccination is increasingly creating optimism for what's to come in 2021. Part of the positive outlook has to do with the $900 billion stimulus bill, which included additional funding for the Paycheck Protection Program. Also, alternative funding might be available on a case by case, surely necessary for many businesses that have been severely impacted by the situation.
Today is Mom and Pop Business Owners Day! A holiday celebrated every March 29 to remind us of the role that small businesses play in our daily lives and in the economy, with 30.7 million small businesses in the U.S. which account for 99.9% of all U.S. businesses.
According to National Day, Mom and Pop Business Owners Day was established by Rick and Margie Segel in honor of their parents and the successful hat shop they opened in 1939 and grew into a 10,000 square foot, $2 million dollar clothing shop. "It is a special day to appreciate the long hours, hard work, and dedication it takes to run a small business."
If possible, and taking the right precautions required by the time we are living, visit today your favorite small business shop and thank them for all they do!