In honor of National Nut Day, we are celebrating almonds, a natural fit for any healthy diet! Not only does each ounce of almonds pack 6 grams of hunger-fighting protein and 4 grams of filling dietary fiber, almonds are a versatile nut that can please any palate.
Check out some fun facts below:
1. In 100 AD, the Romans were said to have showered newlyweds with almonds as a fertility charm.
2. Ancient Greek medical texts are among the oldest and most extensive to discuss the use of almonds.
3. The United States is the leading producer of almonds, with California producing 80% of the world's almonds.
Have a taste for almonds, yet? Try these fun fall recipes featuring the crunchy nut courtesy of the Almond Board of California!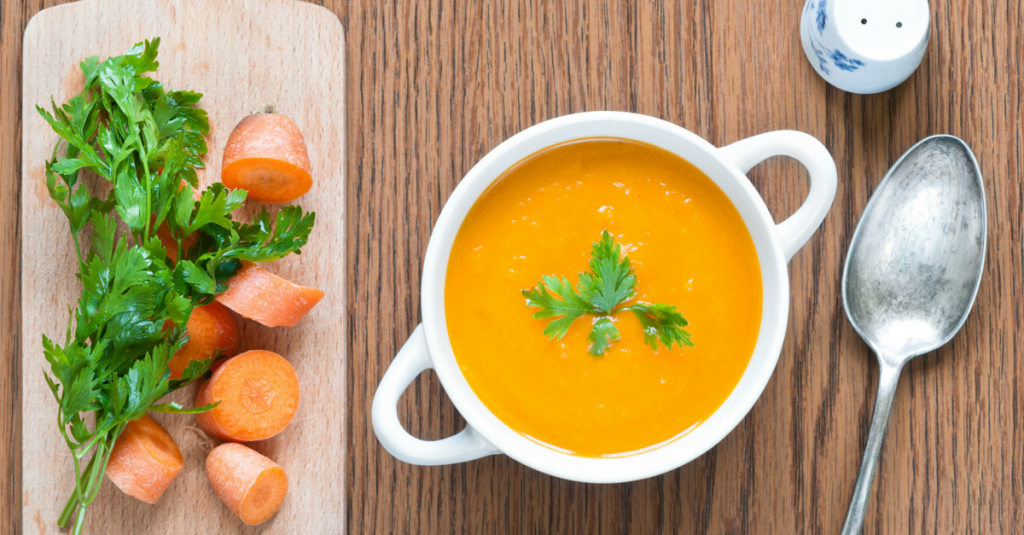 Sweet Potato Almond Chipotle Soup
This soup is a perfect balance of sweet from the sweet potato, earthy from the almonds and heat from the smoky chipotle – good for you too! A great weekend lunch or light dinner with crusty bread and a simple salad or serve in little sake or espresso cups for a cocktail party.
Servings: 8-10 cups
Ingredients
4-5 large sweet potatoes (>3 lb, 1.3 g)
3 tbsp (45 mL) canola oil or butter
2 medium cooking onions, diced
1/2 cup (250 mL) white wine
1 chipotle pepper in adobo sauce, finely minced, adobo sauce reserved
6 tbsp (90 mL) ground almonds
6-8 cups (1.4-1.8 L) vegetable or chicken stock (or water)
¼ cup (60 mL) maple syrup (or honey) or to taste
Slivered almonds, roasted for garnish
Preparation
Preheat oven to 375°F (190°C).Line baking sheet with foil. Place whole sweet potatoes on baking sheet. Bake until soft when pierced with a knife (over 1 hour). Let cool. Peel and discard skin and rough chop.
Heat oil or butter over medium heat in large heavy soup pot. Cook onions 7 minutes stirring often or until translucent.
Add white wine. When liquid has evaporated, add chipotle and cook 2-3 minutes.
Add ground almonds. Stir. Add sweet potatoes and stir. Add enough cold stock to cover.
Turn heat up to medium high. Once boiling, reduce, simmer covered for 15 minutes or until soft.
Remove from heat. Using a hand blender, puree soup until smooth. Stir in maple syrup to taste and season with salt and pepper. Garnish with roasted slivered almonds.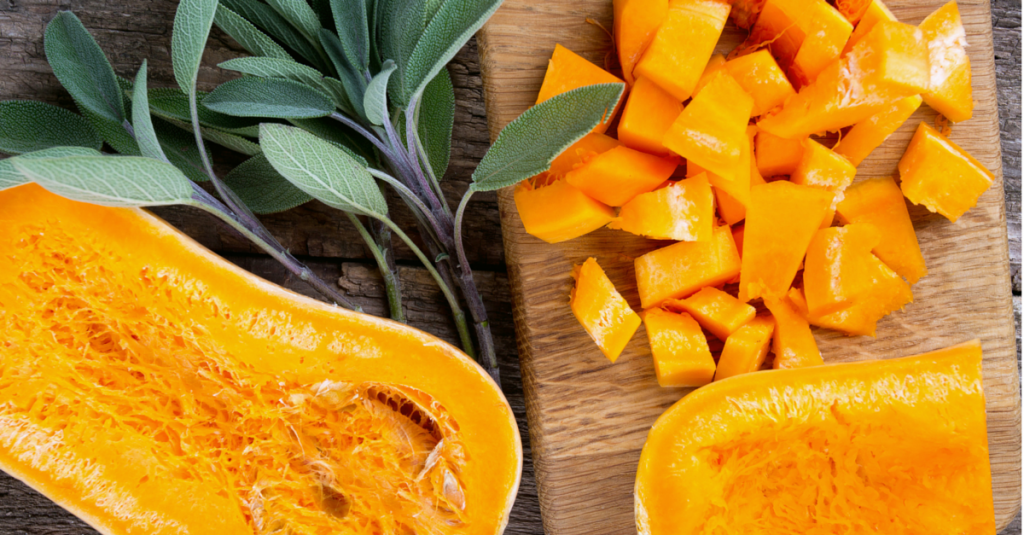 Butternut Squash Almond Gratin
Created by the Almond Board of California
Servings: 5
Ingredients
1 butternut squash (2 – 2 1/2 lbs.)
1/2 cup lowfat milk
Salt and pepper
3 Tbs. butter
2/3 cup slivered almonds
1/3 cup sliced green onions
1/4 to 1/2 tsp. hot pepper sauce
2/3 cup unseasoned dry bread crumbs
1 tsp. dried thyme
Preparation
Heat oven to 375 degrees. Halve squash vertically and remove seeds. Place cut sides down in shallow baking dish; add 1/4 inch water. Cover with aluminum foil. Bake about 45 minutes until thickest part of squash is just tender when pierced with pick. Scoop pulp from skin into bowl and break up into small chunks; mash lightly with back of spoon. Mix in milk and season with salt and pepper. Spoon an even layer in shallow 1 1/2-quart baking dish. Meanwhile, melt butter in nonstick skillet over medium heat; add almonds. Cook and stir, 3 to 4 minutes, until almonds are lightly browned. Mix in onions and pepper sauce; cook 1 minute. Mix in bread crumbs and thyme. Cook and stir 2 minutes. Cover squash with almond mixture in an even layer. Bake in center of oven, 20 to 25 minutes, until squash is heated through and almond mixture is browned and crisp.