Is it a cookie, or is it a mini carrot cake?  Whatever it is, if you love carrot cake, this is a quick and easy way to get the same taste in minutes! Great with or without the cream cheese frosting!
Makes around 25 cookies:
¾ cup butter
1¼ cup firmly packed brown sugar
1 egg
1½ tsp vanilla
1/3 cup organic milk
1 cup oat bran
2 cup KAMUT® rolled wheat
1 cup KAMUT® flour
1½ cup shredded carrots
½ cup golden raisins
½ cup baking soda
1tsp salt
1tsp cinnamon
½tsp nutmeg
½tsp ginger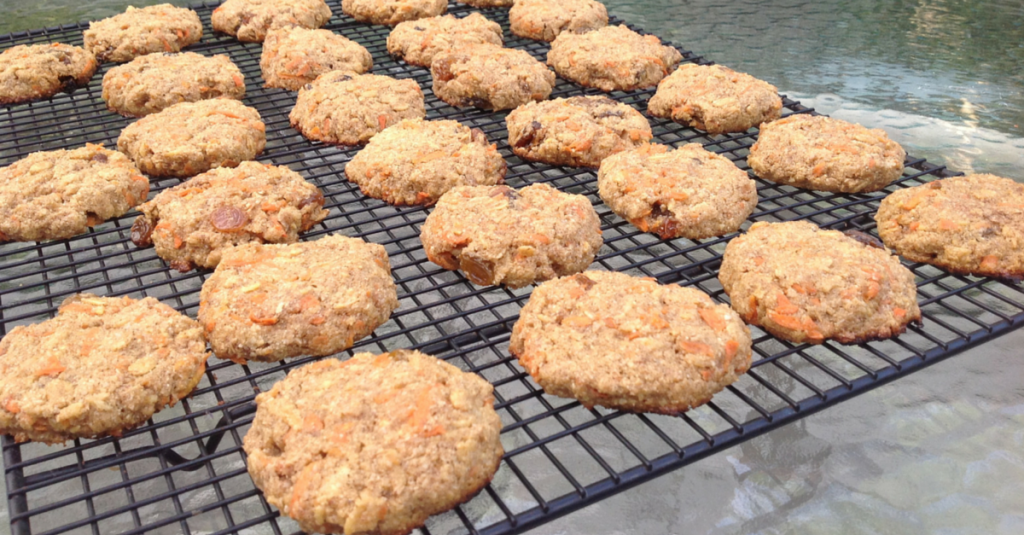 Cream Cheese Frosting (Optional)
8oz cream cheese softened
3Tbs butter softened
16oz confectioners sugar
1tsp vanilla
Heat the oven to 375 degrees.
Beat together the butter, brown sugar, egg, vanilla and milk. Add all the remaining ingredients and mix until just blended. Grease a baking sheet and drop rounded tablespoons of the cookie dough in the sheet.
Bake for 10-12 minutes.
Beat together the ingredients for the frosting and when cookies have cooled pipe some frosting onto each cookie.
Enjoy!