Today is Waffle Day!
Since we don't have a waffle iron at home (or maybe we have the waffle iron, but not the waffle ironing skills) we thought we'd share a few of our favorite healthy frozen waffles on the market!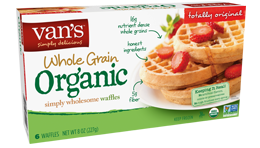 Van's waffles are, by far, one of our favorite frozen waffles out there. They offer gluten free waffles, mini, organic and vegan friendly options!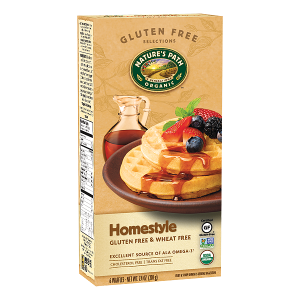 Nature's Path, otherwise known for their delicious gluten free oatmeal and granola, also makes gluten and wheat free frozen waffles. Hooray!
Don't let the adorable packaging fool you. These mini organic waffles are the best!
What's your favorite frozen waffle out there? We're always up for trying more!