Happy National Nut Day! Celebrated annually on October 22nd, this is the perfect opportunity to throw some cashews into your stir-fry, dip an almond biscotti into your coffee, or even just savor your PB&J sandwich a little bit more. In honor of this day, we decided to delve deeper into the nut industry and seek out some of the most mouthwatering ways people are using nuts in plant-based dishes.
Nuts are integral to many cuisines, from West African peanut stews to the Brazilian acarajé that often contain cashews. As such, they are in high demand worldwide. Unfortunately, the nut industry has sometimes employed unfair practices when it comes to supporting monopolies. The peanut industry is especially scandalous, with two shelling companies buying 80% of American peanuts, thus straining the resources of small family farms and demanding citizens to pay off exorbitant subsidies with their tax dollars. The nut industry also has much room for improvement when considering their environmental footprints. Almonds are very thirsty nuts, requiring roughly 2,000 gallons of water per pound produced. When placed alongside the fact that 80% of the world's almonds are grown in California, a notoriously drought-ridden state, the urgency to find more sustainable methods of nut production becomes clear.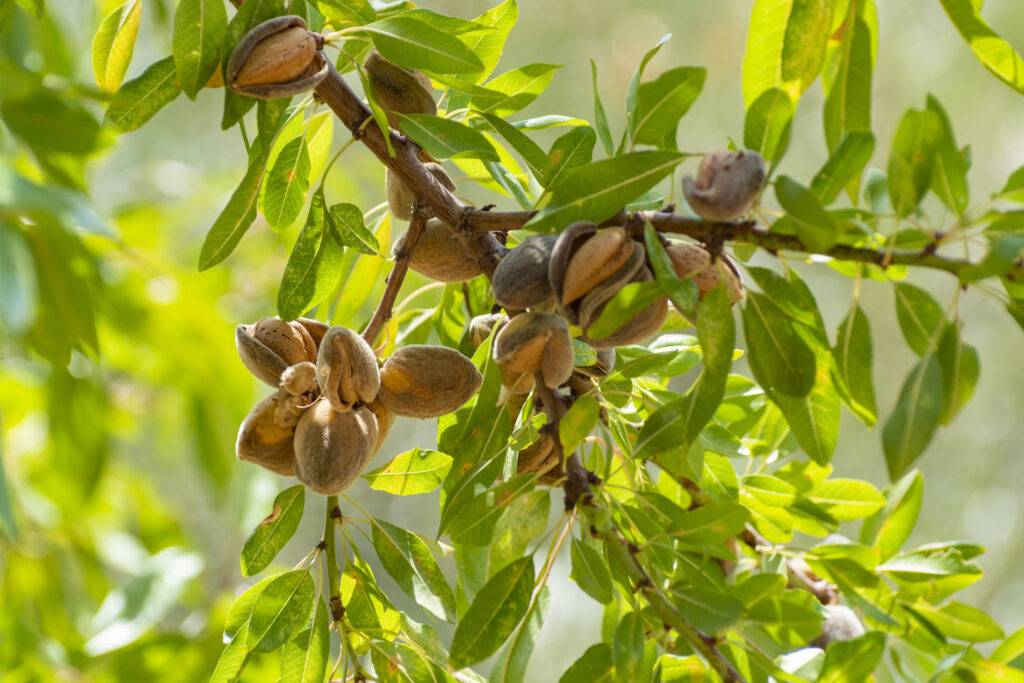 Though policies vary between states and countries, some boards have implemented response plans to ameliorate their environmental impact, and some farms, like Sierra Orchards in Winters, California, have made use of both traditional and cutting-edge agricultural technology to reduce their environmental footprints. To celebrate choices such as these, Liberation Foods, a UK-based Fairtrade and farmer-owned nut company, established National Nut Day to showcase how it is possible (and preferable) to incorporate a strong value system in sourcing tasty and ethical nuts. We can do our part by being mindful of the companies from which we purchase our nuts and nut butters.
Despite the need to improve methods of production, nuts are generally considered to be a far eco-friendlier alternative to meat and dairy. They are a great source of protein, healthy fat, vitamins, and minerals, with peanuts providing 9 ½ grams of protein per ¼ cup serving. In the past few years, chefs have used nuts in increasingly innovative ways to replace meat and dairy products in popular dishes. They have also continued to cook and adapt time-honored dishes that have traditionally featured nuts as their star ingredients. We provide five of our favorites below.
All-Purpose Vegan Cheese Sauce (Oh She Glows)
Making use of cashews and throwing in vegetables to boot, this sauce is wonderful on pizza, mixed into macaroni, or drizzled atop chips for nacho night. The perfect comfort food!
Thai Peanut Noodles (Crunchy Creamy Sweet)
Peanut butter is combined with ingredients like soy sauce, chili paste, and sesame oil to create a creamy sauce that goes well with noodles and vegetables like carrots, bell pepper, and edamame. This dish can even be served cold for a more refreshing meal!
Kale Basil Hazelnut Pesto (Jeanette's Healthy Living)
Who said pesto must be made with basil? This recipe adds kale to the mix and taps into the distinct flavor of toasted hazelnuts for a unique twist. Serve it with pasta, on bread, in salads, or as a dip for roasted vegetables.
Date-Sweetened Almond Milk (Alisa Fleming)
Homemade almond milk is surprisingly easy to make, and it is creamier and richer than most almond milks available at the grocery store. You can also customize it to your preference, adjusting the sweetness, adding spices like cinnamon, or even blending in cocoa powder or fresh fruit like strawberries!
Vegan Candied Pecans (Vegan Richa)
If you've got a sweet tooth, this is the recipe for you. Calling for just five ingredients, this yummy treat can be made in less than half an hour and looks perfect when poured into glass jars for holiday gifts!
What is your favorite way to use nuts? Let us know, and then share your creations with someone special!