Trying to green-proof your home but don't know where to start? We've got your back. It's 2019 – let's ditch the plastic and toxic household products and start the year off with real sustainable changes – starting in your kitchen! Here are five eco-friendly products that will transform your kitchen into an eco-friendly, safe and sustainable space:
Bee's Wrap Sustainable Food Storage
Bee's Wrap provides high-quality, sustainable and natural alternatives to plastic wrap. Using organic cotton, organic jojoba oil, tree resin and, of course, beeswax – these reusable wraps will have you saying goodbye to plastic baggies and saran wrap, giving you effective eco-friendly solutions for your bread, sandwiches and lunch packs!
To learn more, click here!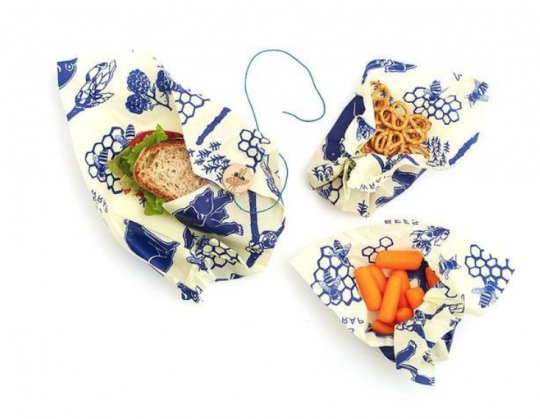 Green Pan
Have you heard of GreenPan? They're the revolutionary Belgian brand that created better, healthier and more sustainable cookware! Learning that traditional non-stick pans actually release harmful toxins when overheated, GreenPan products use a healthy ceramic non-stick coating by using Thermolon (a derivative of sand – how cool?) and releases no toxic fumes if overheated.
Check out their products here!

BONDRE 100% Bamboo Kitchen Dish Cloths
These ultra-absorbent, all natural dishcloths act as great paper towel alternatives – did you know that 3,000 tons of paper towel material waste is created daily?! Bamboo is a renewable resource, and its fibers contain natural antimicrobial and antibacterial substances, so it won't get moldy like other dish towels!
Get it with Amazon Prime delivery.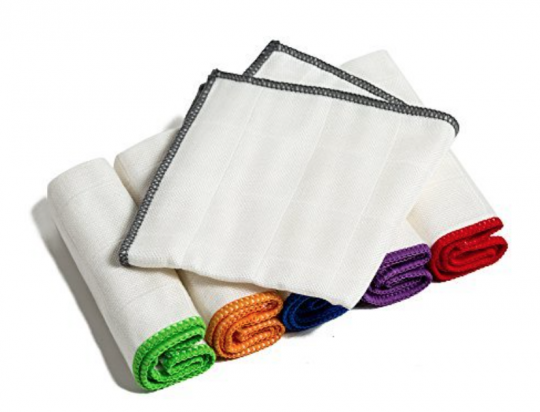 Nellie's Dishwasher Powder
This eco-friendly brand is committed to green cleaning – creating biodegradable, phosphate free and septic safe products – especially for the kitchen! Their dishwasher powder is all-natural, and opts for using powder instead of traditional, water-based liquid detergent because they don't believe in shipping water around the world – learn more on their website!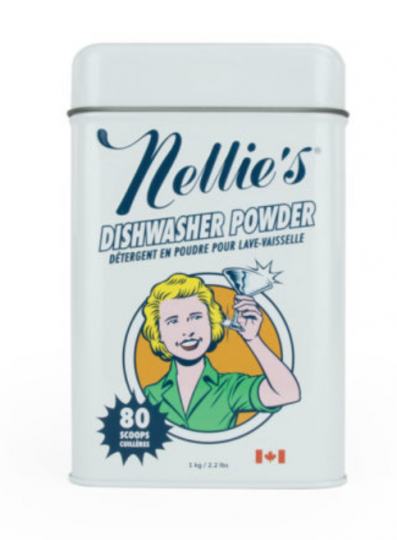 Reusable Straws – Koffie Straw
Kudos to Starbucks for vowing to ban plastic straws from their stores by 2020 – now let's commit to stop using plastic straws, too! There are tons of great reusable straw brands out there, but the best ones are made out of silicone and can burn into ash that biodegrades. Metal straws can be problematic because metal + hot liquid can equal scalding lips (which would be a terrible start to a Monday morning). Silicone straws like Koffie's remain room temperature and are super durable, allowing you to reuse them time and time again!
Check them out here!