Peaches are one of my favorite summer fruits. Ripe, juicy peaches are like sunshine in your mouth! This month we will be featuring easy and delicious peach recipes that make the most of this wonderful fruit.
Peaches in Puffed Pastry
This couldn't be easier and you can swap out the peaches for whatever fruits you have at hand—plums, berries, pears or apples.
Makes 4 servings:
– 1 sheet frozen puff pastry, thawed and cut into 4 squares
– 3 larges ripe peaches, halved, pit removed and cut into slices
– ¼ cup  sugar
– freshly ground pepper
– 1Tbs honey
Preheat the oven to 425 degrees.
Line a large baking sheet with parchment paper.
Place the four pastry squares on the parchment paper. Prick all over with a fork and top with the peach slices leaving a half-inch border all around.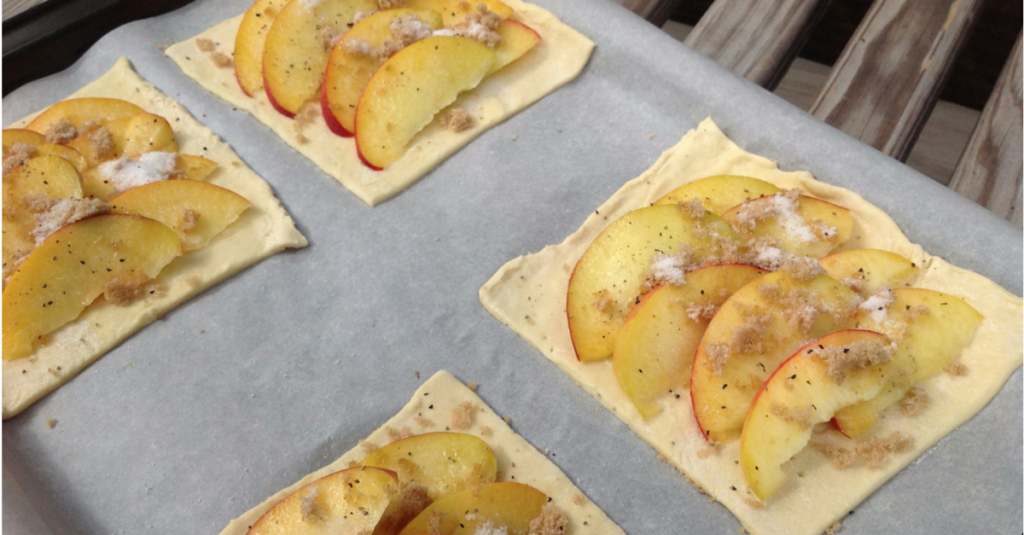 Sprinkle with sugar and black pepper.
Bake for 25-30 minutes until the pastry is "puffed" and golden brown.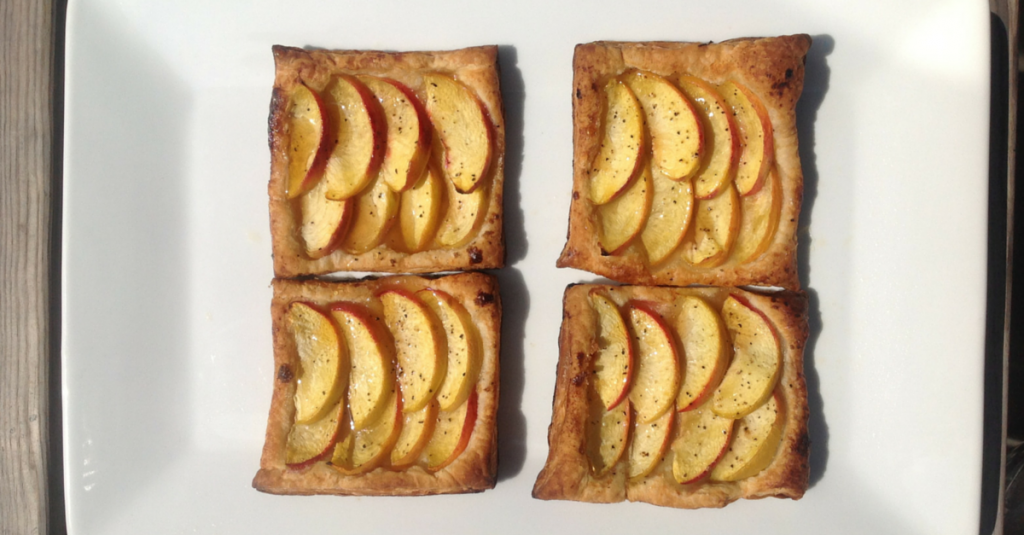 Drizzle with honey and serve. Really good with vanilla ice cream!