September marks "Better Breakfast Month," a time when we are encouraged to try out food that is better in nutrition, taste, and environmental impact, as well as better suited to fuel our active, busy lifestyles. Let's break down these four categories to think more deeply about what "good food" means to each one of us.
Nutrition: Although the composition and size of the ideal breakfast varies according to each person's unique lifestyle needs, it should generally include fiber, protein, and healthy fats. You can find this combination in meals like granola over a bowl of yogurt, whole wheat toast with almond butter, and tofu scramble with sauteed vegetables. Note that if you have recently had COVID-19 or another serious illness, scientists identify protein as especially necessary for recovery.
Taste: Adding a few pinches of spices or herbs to your breakfast can transform a bland dish into a show-stopping one, and doing so also allows you to bring variety and creativity to the table each morning. In general, sweet spices like cinnamon and cardamom go great with oatmeal, while savory spices like turmeric and cumin do wonders for your scrambles, wraps, and omelets.
Environmental Impact: Spending the extra dollar (whenever possible) on locally sourced, organic ingredients helps reduce our environmental impact. Additionally, plenty of research supports that opting for a plant-based diet is a critical component of environmental restoration. Starting each day with eco-friendly intentions sets us up for a practice of continued mindfulness throughout the day. If you are interested in vegan breakfast options, you can visit our Vegan Breakfast Ideas article for suggestions.
Time: About a quarter of Americans report skipping breakfast, a decision frequently taken due to lack of time in our modern busy-bee lifestyles. But this doesn't have to be the case! Nourishing and delicious breakfasts can be prepared in mere minutes, and, if we can prioritize our time well, we might even be able to sit down with family or friends and enjoy our breakfasts alongside them. Although each person's circumstances are different, we should generally advocate for everyone's right to eat, and to eat well.
So, where to begin? Below is a curated list of five breakfast recipes (all vegan for an extra eco-friendly punch), ranging from quick and simple to more elaborate and labor-intensive. Whether you are cooking for yourself or for a crowd, on a leisurely Sunday morning or at 7 am on a Tuesday, you are sure to find a recipe that meets your needs. Bon appétit!
5 Vegan Breakfast Recipes to Celebrate Better Breakfast Month
5-Minute Vegan Banana Smoothie (foolproof living)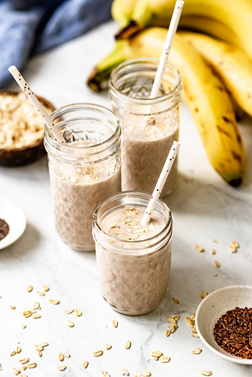 This recipe is truly for those who need to get out the door in a pinch, and you can even prep ahead of time by placing all the ingredients in the blender the night before. You can easily customize it by adding in your favorite ingredients and supplements. Yum!
High Protein Vegan Breakfast Burritos (Oh She Glows)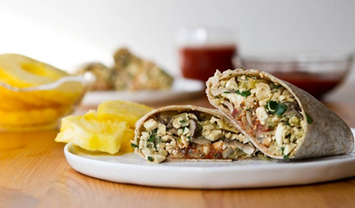 These savory burritos are filled with ingredients like potatoes, tofu, and mushrooms, and the nutritional yeast gives them a "cheesy" flavor.
Pumpkin French Toast (Post Punk Kitchen)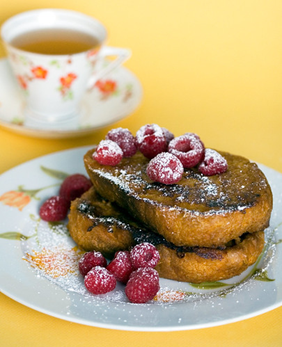 The perfect spin on French Toast as we move into autumn, this recipe replaces eggs with a mixture of pumpkin, almond milk, and cornstarch for that texture we know and love.
Vegan Banana Crumb Muffins (Minimalist Baker)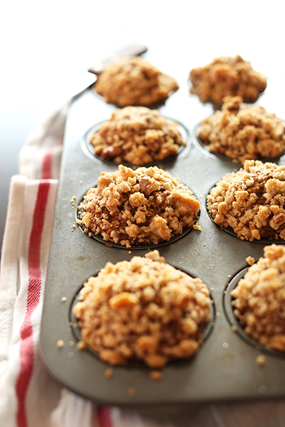 If you're looking to impress guests (or just yourself) with some bakery-style crumb muffins, this is the recipe for you! Make them at the beginning of the week and enjoy them for days.
Tofu Scramble (Love and Lemons)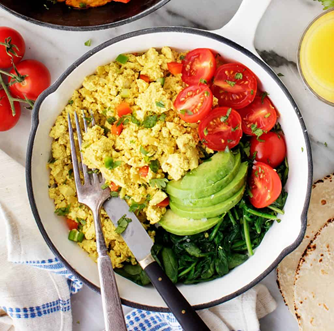 Another savory delight, this dish pairs warm ingredients with cool and raw ingredients with cooked, lending each bite texture and intrigue!