Barry A. Cik, Founder and Technical Director of Naturepedic
With the goal of transforming the lives of their customers through safer and healthier sleep options, Barry A. Cik, founder of Naturepedic, has been on the forefront of eliminating toxic chemicals from mattresses and bedding for the past 17 years.  The company has built a network of retail outlets and signature Organic Mattress Galleries across the USA and Canada, always anchored to their mission of providing trusted and healthier sleep choices, in a sustainable and environmentally responsible way. We talked to Barry Cik, founder and Technical Director of Naturepedic, for our eco-maven, 18 questions this month.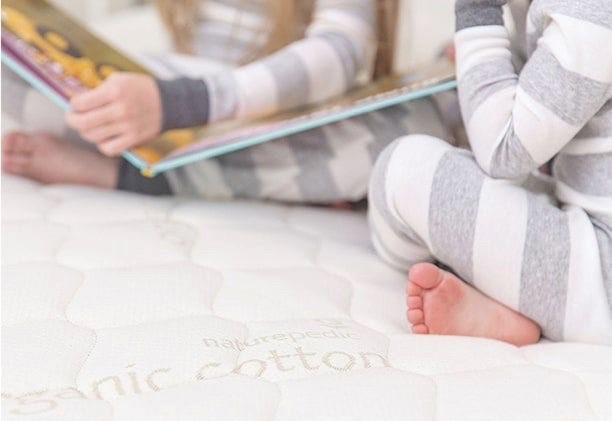 1) What is your occupation? I am the Founder and Technical Director of Naturepedic
2) What did you major in? I studied Environmental Engineering at Ohio State University and received my undergraduate and graduate professional engineering degrees in Environmental Engineering.For the last four decades I have dedicated my life to investigating and assessing hazardous materials/contamination, resolving environmental problems, and protecting human health, safety, and the environment. 
3) Is there a "green memory" from your childhood that shaped your thinking? There was a green, natural mindset in my upbringing mainly provided by my parents who emigrated from Europe and were very old fashion in how they lived their lives. However, what really transformed my life happened when I was at engineering school, where the popular joke was that the "solution to pollution is dilution." But that was not funny at all when I learned that there is a high price to pay when chemicals are dumped into the environment. I lived not far from Lake Erie, and it was a big moment for me when I realized that we were destroying the lake.  Commercial fishing was prohibited back then, and the ban continues to this day, about a half-century later, due to the continuing high levels of mercury.
4) What made you start Naturepedic? About 17 years ago, my wife sent me to a baby store to buy a crib mattress (and a few other items) for our first grandchild. I started looking into the materials utilized to fabricate the mattresses, and I quickly understood that none of the products available were the kind of product I wanted to put my grandchild to sleep on. Additionally, there were some "organic mattresses" around that time that had two basic problems. First, most were made with latex, which can produce allergenic reactions even if it's organic. In that sense, it's important to understand that some items – even if they are organic – may not be good for you. Latex can trigger allergies in babies and children, and, at Naturepedic, we refuse to expose them to it. Second was that the mattresses were not waterproofed, and in order to have a hygienic mattress, it's a requirement to waterproof them. We start with a certified organic cotton fabric, and then melt a clear food-grade waterproof coating on top.  No glues or adhesives are used in the process whatsoever. The resulting fabric is impenetrable to all types of fluids and messes. The waterproof surface is so pure it actually meets food contact standards.We began selling at retail stores and now also make everything available online for the convenience of our customers. We now offer a variety of options, from crib mattresses, to kids' mattresses, to adult mattresses, to super luxury mattresses.
5) Why do you think organic is so important in mattresses and bedding? The organic movement is all about health and the preservation of our natural world. We identify with, and support, this movement because we believe it's a positive force for the benefit of our lives and the lives of countless generations to come. People buy organic foods, and household cleaners, but often don't realize that the mattress they sleep on may be full of toxic chemicals. If you want to reduce toxic chemicals in the home, you absolutely need organic mattresses for yourself and your children.
6) How can consumers really know what they are buying, especially if they are purchasing online? Education is key on this matter, because the biggest problem we face is that the average person doesn't really understand the nuances about the manufacturing of mattresses. Nowadays, the word "natural" has no real meaning, sort of the same thing that happens with "organic" when the word is not applied to food. In other words, when speaking about agriculture products the word "organic" is carefully defined and there are regulations for it. In fact you have be USDA certified to make organic claims on foods. However, the minute the term is used for non-agriculture products such as mattresses, then there are no laws or regulations for the word "organic" and this opens the door for what we know as "greenwashing."
7) There is so much greenwashing, what questions do consumers need to ask? This is a matter that is very tied to education as well, because, in order to ask the right questions, consumers need to be educated about the subject. But I can tell you what I would ask, which I summarized here: do you have certifications? If so, which ones? The Naturepedic mission to eliminate toxic chemicals from sleep products and replace them with natural and organic materials drives everything we do, including ensuring that we not only deliver the highest quality products available, but that we make sure we obtain certifications that are meaningful to the consumer. And, we don't stop there. In many cases, we hold ourselves to a far stricter standard than the certification bodies require, because we know that is what's needed to deliver the safest and healthiest mattresses and bedding possible.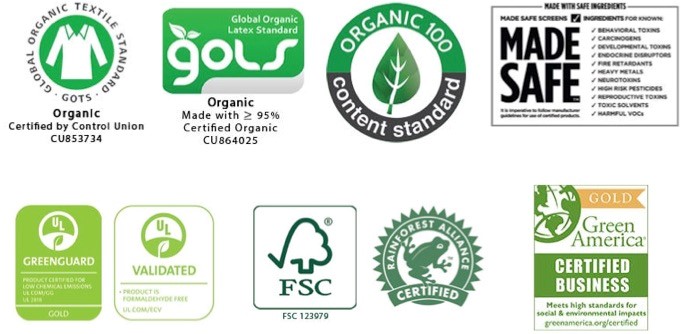 8) What makes your brand stand out from the rest? We have been leading the organic mattress revolution for over 15 years and we do it right, among other things because we believe in what we do, and we apply that to every aspect of the business. That, and choosing to be truthful in our labeling, where we guarantee the materials that we use, is what makes the difference between our business and others.
9) How do you see the industry evolving in the next five years? Naturepedic will continue leading the organic mattress industry, as our business model is profitable. But the mattress industry as a whole has undergone significant growth in recent years due to a tremendous increase in new online brands. However, while online business is here to stay, many of these online companies may eventually collapse because they are incurring huge expenses with their return policies, which represent a substantial impact on their bottom line. Not only do they have to throw away the returned mattresses, but also they pay for shipping both ways. And, many of them are spending increased amounts on online advertising, which is pushing up the price of Google ads in the space. But, as well, people still want to check out mattresses at retail, which is why many of the online brands are developing retail partnerships. The whole idea of selling only online doesn't seem to be maintainable in the long run.
10) What are the most rewarding, and most challenging parts of your job? The most challenging for me is the misinformation and greenwashing because it is overwhelming and it's hard to battle. In regard to the most rewarding aspect of my job, I like changing people's lives, and of course making a profit out of my business, but it's nicer to do so while helping others. I have many examples I can share, but something that really stuck with me is the mother of a five-month-old baby who contacted me to tell me that her baby had eczema, and it use to get worse every morning. She asked me if it could have something to do with the mattress or the crib. I sent her a baby mattress to try and told her that if she didn't like it, she could just send it back. She called me a couple of weeks later saying that the eczema went away. Although we can't make medical claims, we do believe that our mattresses change lives.
11) If you could have a conversation with anyone living or deceased, who would it be?  My mom and dad. My dad taught me something years ago that I still think about. "Every lie is half true." I would love to take that conversation to a higher level, because this aligns with greenwahsing, which is a very careful mix of facts and lies that makes it impossible to know what's what.
12) What do you consider to be the most dangerous or damaging substance to the health of our children? The truth is that nobody knows. The reason why we don't know is because there are over 80,000 chemicals that have been invented in the past century, and almost none of them have been tested for toxicity. The chemical industry argument is that the dose makes the poison, and that in theory is correct. For most chemicals, however, no one knows at what dose it becomes poisonous. If we knew the facts of every single chemical we could perhaps answer the questions, but that information is simply not available.
13) If you could make one big environmental change in the next year, what would be? When it comes to chemicals, "you are guilty until proven innocent". We've got to change the law so that in effect, chemicals are forbidden to be made until proven not to be harmful to appropriate standards.
14) How do you see the future of sustainability worldwide? Although there have been efforts made to make a difference from the sustainability perspective, I think we are not there yet and sadly, we are going to pay a serious price for not making more impactful commitments. The ability for industries to control politicians is one of the biggest mistakes we have made as a society and it needs to be corrected. Also, the efforts around the education of the public are fundamental so they can demand change.
15) What organizations do you support? Naturepedic supports organizations working to make the world healthier, cleaner and more sustainable. While most of these organizations don't formally certify or endorse companies, they stand with us in our desire for a better planet. Some of those organizations include: 1% for the Planet, Women's Voices for the Earth, Clean Production Action, Toxic-Free Future, Ohio Environmental Council, American Sustainable Business Council, Organic Trade Association, Organic Consumers Association, Textile Exchange, and EPA Green Power Partner.
16) Who inspires you? My inspiration is my urgency to leave a better world for my grandchildren.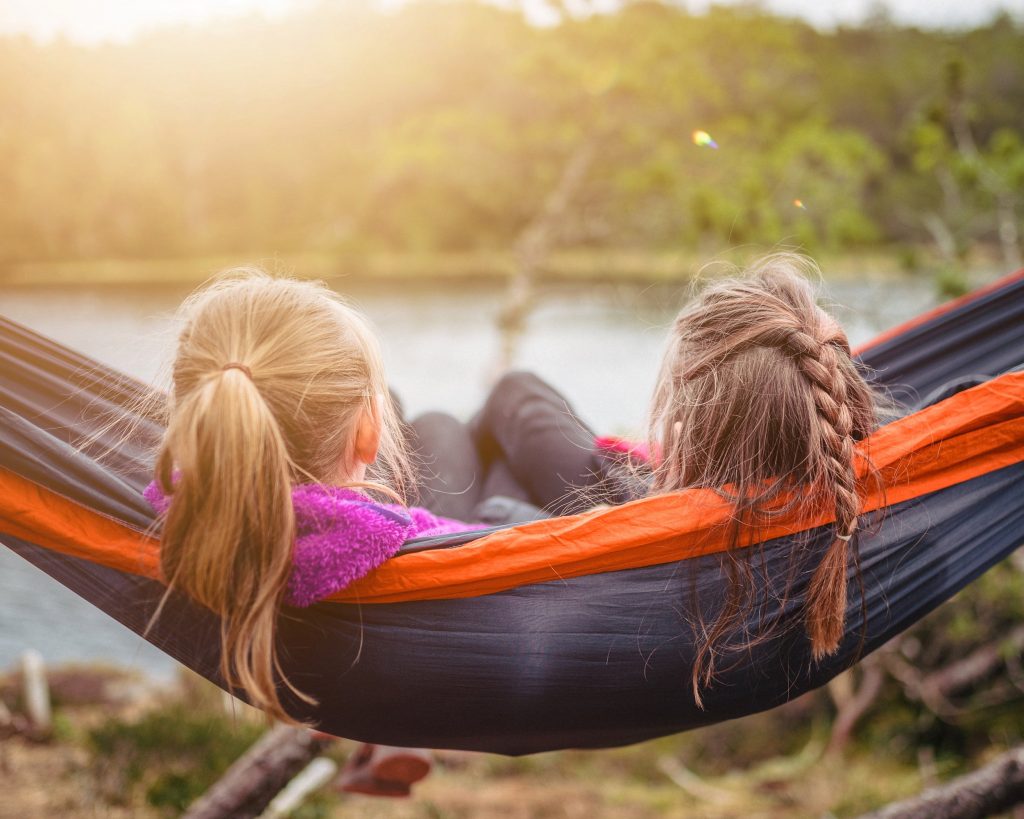 Photo: Janko Ferlic, Unsplash
17) What is next for the company? We always have something new. Right now, when you go to any regular mattress store the products are limited to cribs and adults, but in between babies and adults there are few products dedicated specifically to kids. For Naturepedic, kids' mattresses are becoming a big part of our business since we stand out with our special designs for them. We create a more suitable design for kids, we don't use allergenic materials and we make the mattresses a little bit firmer, among other things.
18) What do you want your legacy to be? I don't think in those terms, but I like something I read some time ago: "If everything that you accomplished, you did for yourself, it would disappear when you die. If everything that you did is for others, it would last an eternity."