Updated on March 15, 2021. 
Photo: Vox / Vice President, Kamala Harris
In honor of Women History Month, we are reminded to look back on the women who have made history. Last year and the beginning of 2021 have tested our endurance and the resilience to push through the challenges that the pandemic brought with it. The drastic effects of the pandemic have impacted everyone, but especially women, who according to McKinsey & Company make up 39% of global employment but account for 54% of overall job losses, among other reasons because COVID-19 significantly increased the burden of unpaid care, which is disproportionately carried by women. This short list of 10, just scratches the surface of magnificent women who have and are making history!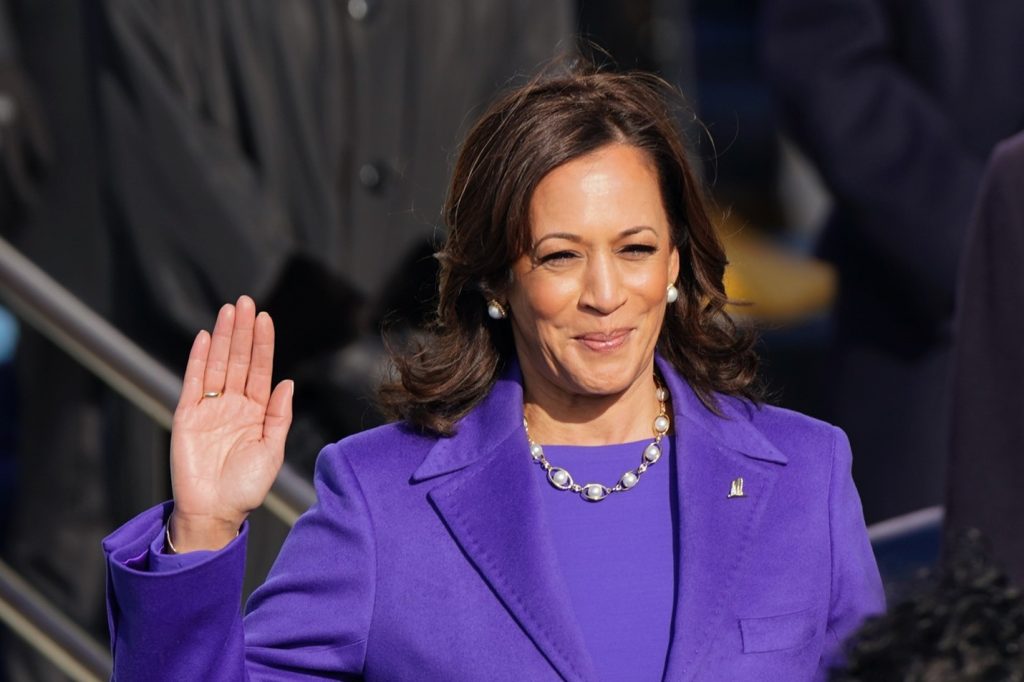 Photo: WBUR / Vice President, Kamala Harris
Kamala Harris made history in 2021 by becoming the first female, first black, and first Asian American U.S. vice president. Daughter of an Indian mother and a Jamaican father, she inspired all women and girls to dream even higher when she was sworn in on January 20th by no other than Justice Sonia Sotomayor, the first Latina Supreme Court justice.  The unprecedented ceremony had limited attendees due to the COVID-19 pandemic. Harris emerged as San Francisco District Attorney in 2003 and worked her way to becoming California's State Attorney General in 2010. In 2016, Harris became the second African American woman and the first South Asian American to enter the Senate, and now Harris is the highest-ranking female official in U.S. history.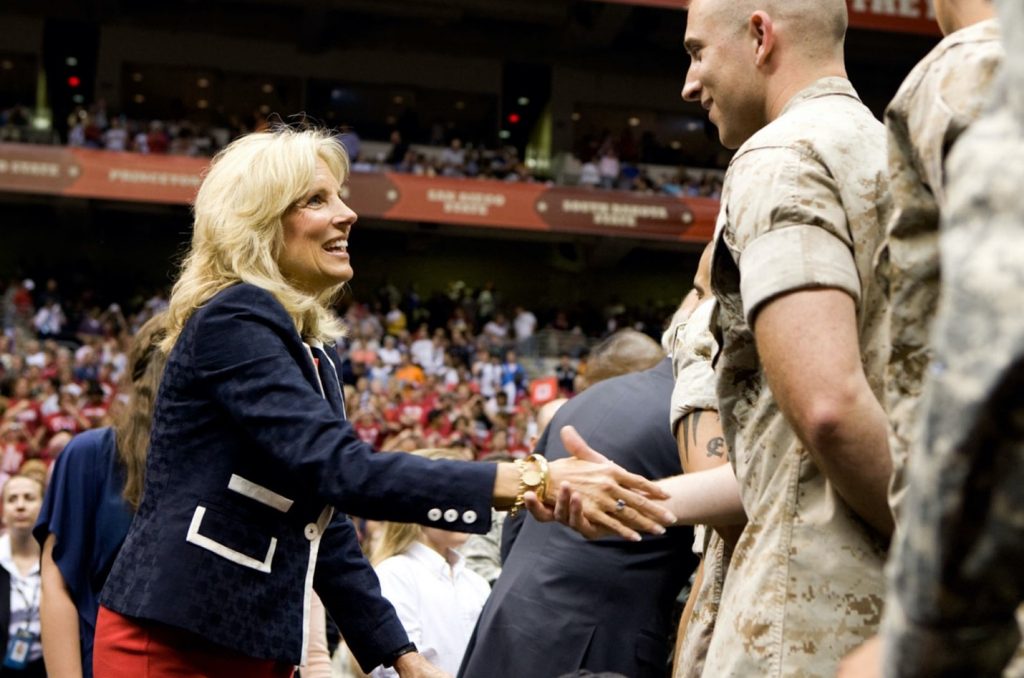 Photo: WhiteHouse.gov / First Lady, Dr. Jill Biden
Professor Jill Tracy Biden is not only now the First Lady of the United States and was also the U.S. Second Lady from 2009 to 2017, but she is a community college educator with a long history dedicated to educating women and girls at home and around the world. She was born in Hammonton, New Jersey, and is the oldest of five daughters. She graduated from Upper Moreland High School in 1969, then graduated from the University of Delaware with a bachelor's degree in English in 1975. She has committed her life to public service, taught English and reading in high schools for 13 years, and instructed adolescents with emotional disabilities at a psychiatric hospital. Our First Lady is the founder of the non-profit organization Biden Breast Health Initiative, co-founded with the Biden Foundation, and has been a longtime advocate for military families. As part of her many accolades, she is also the author of the children's book, Don't Forget, God Bless Our Troops. Her New York Times bestselling memoir, Where the Light Enters: Building a Family, Discovering Myself, was published in 2019, and in 2020 she published her second children's book, JOEY: The Story of Joe Biden. In her own words, "Teaching isn't just what I do, it's who I am."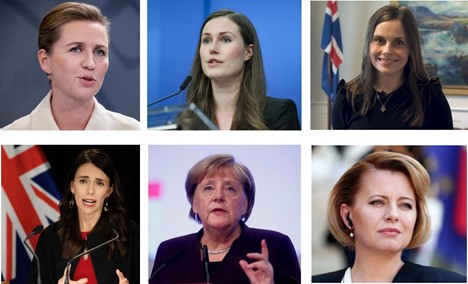 Photo: Collage of pictures gathered from the following sources: NBC News, CNBC, YouTube, Bangkok Post, DW, The New Yorker.
These incredible women have efficiently led their countries throughout the COVID-19 pandemic. From left to right, Prime Ministers from Denmark, Mette Frederiksen; Finland, Sanna Marin; Iceland, Katrín Jakobsdóttir; New Zealand, Jacinda Ardern; Chancellor of Germany, Angela Merkel; and the President of Slovakia, Zuzana Caputová. They all have been internationally recognized for their response to the pandemic, which included applying early social distancing restrictions, pursuing expert advice to plan health strategies, and utilizing transparent and unifying communication. Their response only adds to the notion of needing more women in leading positions.
An interesting study from Harvard Business Review, updated in 2019, indicated that "women in leadership positions are perceived as being every bit as effective as men." In fact, they were thought to be more effective in 84% of the competencies that they most frequently measure (taking initiative, acting with resilience, practicing self-development, driving for results, and displaying high integrity and honesty).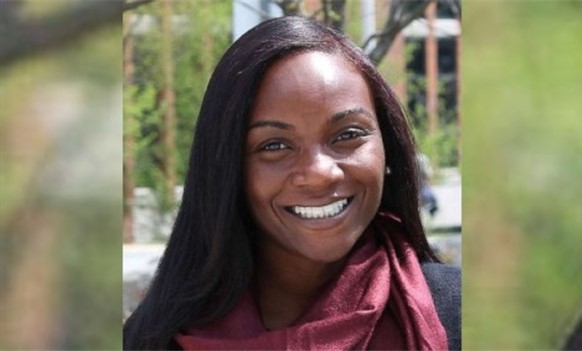 Photo: ABC11 / Dr. Kizzmekia S. Corbett
Dr. Kizzmekia S. Corbett is a research fellow and the scientific lead for the Coronavirus Vaccines & Immunopathogenesis Team at the National Institutes of Health (NIH), National Institute of Allergy and Infectious Diseases, Vaccine Research Center (VRC). Corbett had a key role in helping create Moderna's COVID-19 vaccine in record time. At 35, she has not only been praised for her pivotal involvement in the global race for a SARS-CoV-2 vaccine, but she was already a caring and compassionate person who speaks to church congregations and other community groups to explain how the vaccines work and why they are safe. Corbett most recently won a new NextGen award, which recognizes innovation by scientists early in their careers. She will receive the honor in a virtual ceremony on April 29, with an introduction by NIH infectious-disease chief Anthony S. Fauci.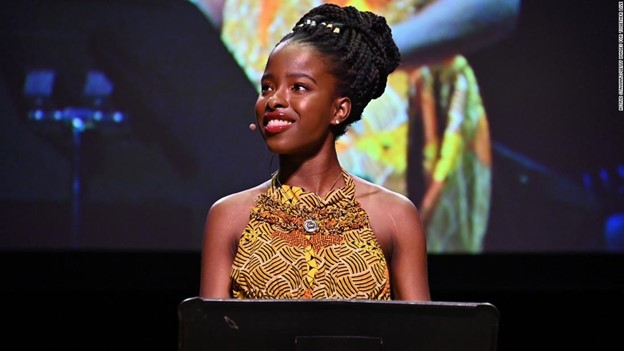 Photo: CNN / Amanda Gorman
Amanda Gorman is the youngest inaugural poet in U.S. history, as well as an award-winning writer and cum laude graduate of Harvard University, where she studied Sociology. At only 23 years old, she has written for the New York Times and has three books forthcoming with Penguin Random House. She has been invited to the White House to perform for Lin-Manuel Miranda, Al Gore, Secretary Hillary Clinton, Malala Yousafzai, and many others. Her work focuses on issues of oppression, feminism, race, and marginalization, as well as the African diaspora. Gorman might have already been known by many, but she gained national, and international notoriety after her reciting her poem, "The Hill We Climb" at the inauguration of the 46th U.S. President Joe Biden. We can only imagine and celebrate the achievements that Amanda will reach in what will certainly be a bright future.