Sue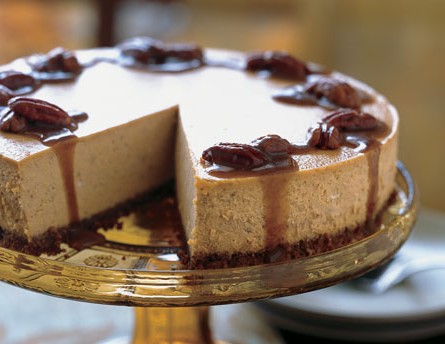 I was never a lover of pumpkin pie. Maybe because it's not something I had growing up in England, so it's taken me a long while  to embrace the pumpkin! I love pumpkin soup, but have been told very clearly that Thanksgiving is not the time for soup. After experimenting with different pumpkin dessert recipes my all time favorite is bourbon
pumpkin cheesecake. If you serve it with a caramel bourbon sauce, well enough said!
April

Photo from CelebratingSweets.com
My favorite dish is Sweet Potato Casserole with Marshmallow Pecan Streusel because it's basically like a dessert but still a side dish to have with the actual dinner part of Thanksgiving and then you can still have dessert too even though it's never as good as the Sweet Potato Casserole.
Jillian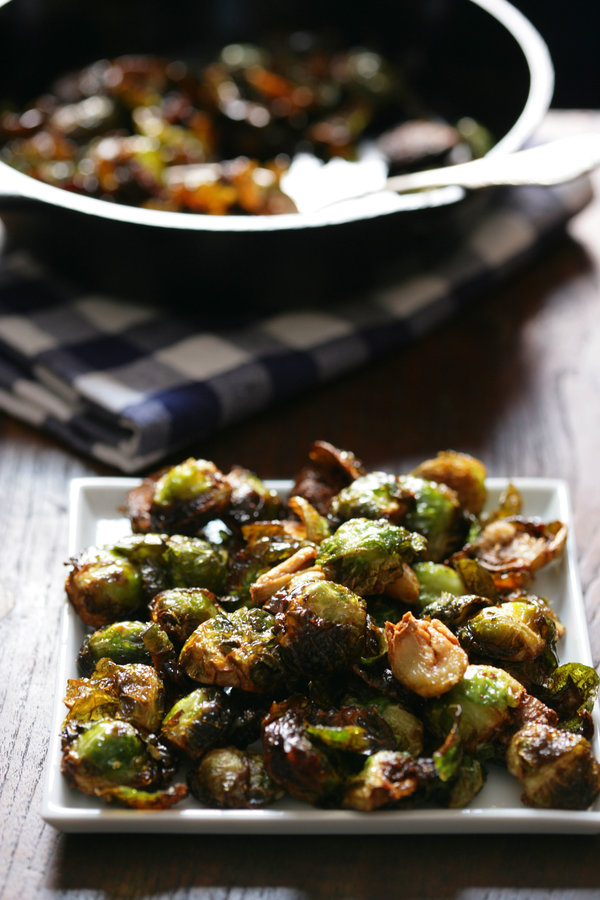 Roasted Brussels Sprouts!
Brussels Sprouts were one of those foods I never tried, but figured I didn't like
based solely on appearance. Then one day a few years ago I actually tried them, and now they're my favorite vegetable. Easy to make, though I never do, I enjoy them roasted with garlic, olive oil, pepper and salt. My mom and sister are great at preparing them, so here's hoping they do it this Thanksgiving! 😀
Patty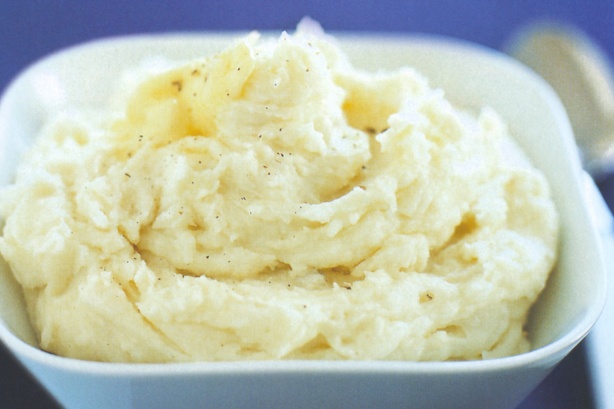 Garlic mashed potatoes
It's hard to say what I love most on thanksgiving but it's probably the potatoes.  I truthfully have never met a potato I didn't like so I usually pile my plate high with garlic mashed potatoes.  It's my job to make them and they're pretty good if I do say so myself.
Shauna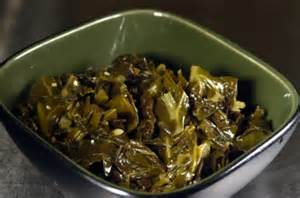 Collard Greens
Growing up in the south, there was a never a Thanksgiving without a pot of collards grown straight from my grandpa's garden. Even on the holidays my favorite dishes are the greens!