The 2016 Olympics closing ceremony was just last week and it was quite the year for the Olympics. Whether we were being wowed by Simone Biles' ability to defy gravity, or shedding tears of joy with Simone Manuel on being the first African American woman to win an individual Olympic swimming medal, this year's games were definitely one for the books.
Another aspect that we were wowed by was sustainability at the Olympics, or lack thereof.
While certain aspects of the 2016 Olympic games were "green," the idea that the Olympic Games were sustainable overall is still being questioned. The quote below is taken directly from the official Olympic Games website.
"The Olympic Games have delivered innovations that in some cases have
mainstreamed the development of environmental management systems
related to event planning and staging; innovations in design and construction;
improvements in energy, water and waste management; more efficient
transport infrastructure; and ethical supply chains."
A huge sustainable effort the 2016 Olympic Games put forth this year was the plan of what to do with the remains of the stadium used. Unlike stadiums that have been used for the Olympic Games before, that stay to take up space and energy, this year's stadium has a different plan.
Other sustainable aspects of this year's Olympic Games were:
Reusing materials
Sustainable design and infrastructure
Environmental conservation
Environmental clean up
Waste management
While those are all great efforts towards making the Olympic Games more sustainable, that doesn't hide the state of emergency Rio de Janeiro was already in. Two months prior to the Olympics, Rio de Janeiro's acting governor, Francisco Dornelles, declared a state of financial emergency, in which the government warned of "a total breakdown in public security, health, education, mobility and environmental management."
Below is an image taken directly from the Sustainability Management Plan: Rio 2016 Olympics and Paralympic Games.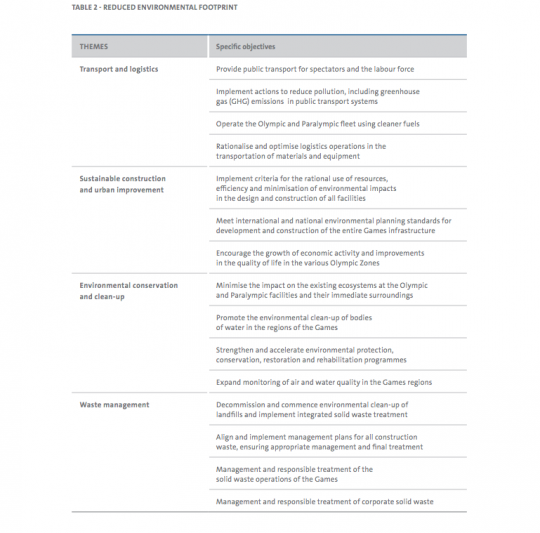 The plan directly states that a goal was to promote the clean up of bodies of water in the region of the games. Keyword: promote. Just weeks before the Olympic Games began, news outlets released that the waters of Rio were highly contaminated and urged athletes involved in the games to keep their eyes and mouths closed when coming into contact with the water.
According to Stelberto Soares, an engineer who worked on Rio sanitation problems for years, "the government's efforts to clean the waters were superficial at best." He then went on to say that materials can be blocked, but disease and contamination can not.
Below are a few photos taken of the water crises in Rio.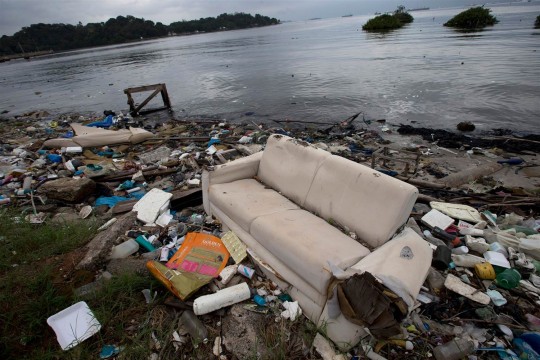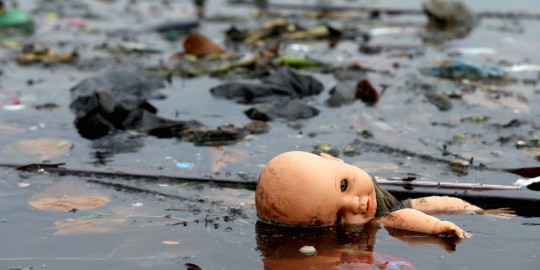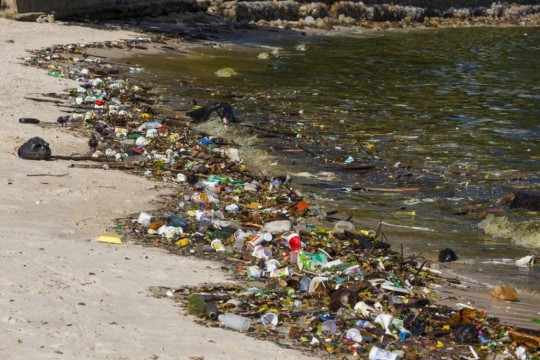 It seems as if "promoting" the clean up didn't go as well as planned. So, what do you think? Greenwashing, or not?
We're curious to hear your thoughts on sustainability at the 2016 Olympic Games.