There's nothing better than eating farm fresh salads in the sunshine! These two simple salads are perfect for easy, relaxed lunches.
COB SALAD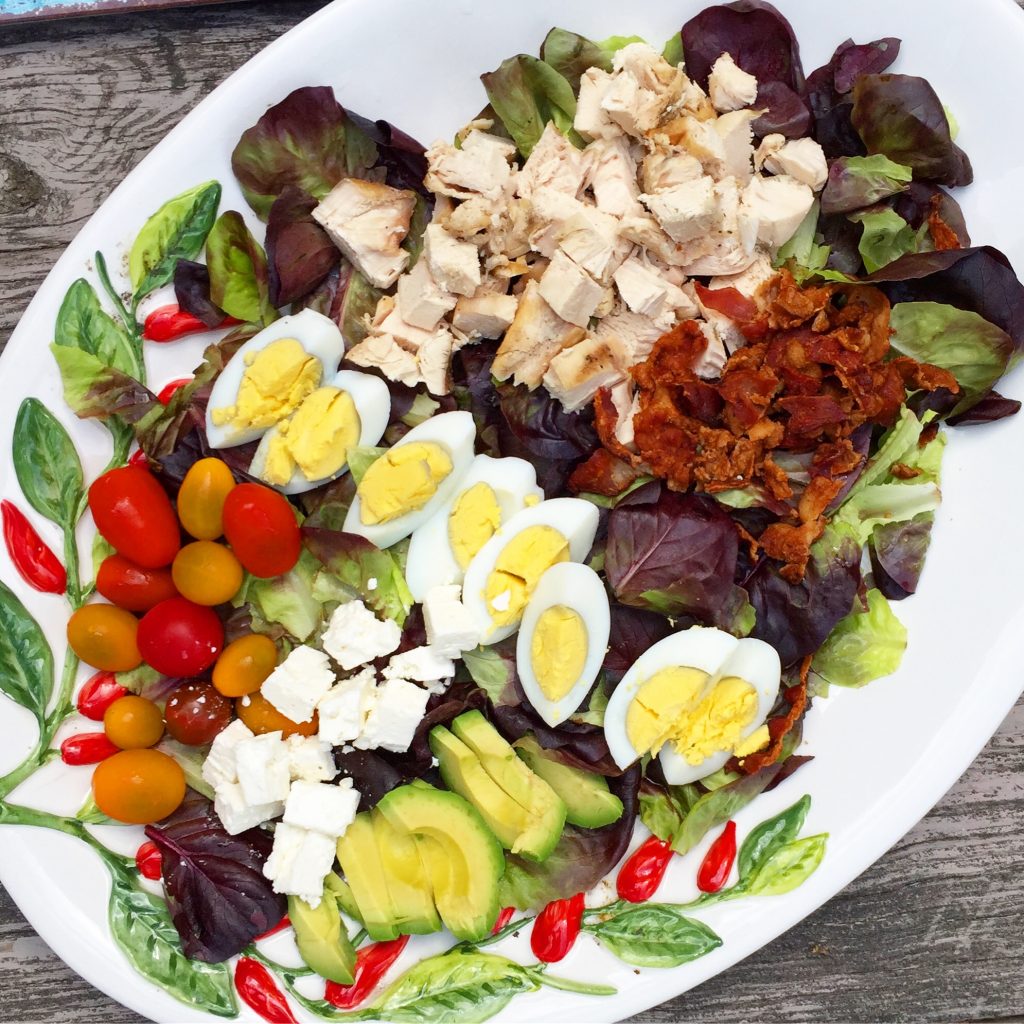 Serves 4
CHICKEN
2 8-ounce chicken breasts trimmed (Murray's is the best)
CHICKEN RUB
1 Tbs EVOO (Extra Virgin Olive Oil)
1 tsp garlic powder
1 tsp dried thyme
½ tsp dried oregano
½ tsp dried rosemary
¼ tsp kosher salt
VINAIGRETTE
½ cup EVOO (Extra Virgin Olive Oil)
¼ cup fresh lemon juice
2 Tbs champagne vinegar
¼ tsp ground pepper
½ tsp kosher salt
SALAD
6 cups Mixed summer greens
2 medium ripe avocados sliced
2 large hard-boiled eggs, sliced
3 slices cooked bacon, crumbled
1 cup feta cheese, cubed
2 cups mixed cherry tomatoes
Preheat grill to medium high. Combine all the chicken rub ingredients in a bowl, mix well and rub over the chicken.
Oil the grill rack and grill the chicken until an instant-read thermometer inserted into the thickest part read 160 degrees F. About 8 minutes per side. Transfer to a clean cutting board, let rest for 10 minutes. Slice.
To prepare vinaigrette, bput all the ingredients into a screw top jar and shake well.
To assemble, arrange on a large platter and serve with the vinaigrette.
MOZZARELLA, TOMATOES, BASIL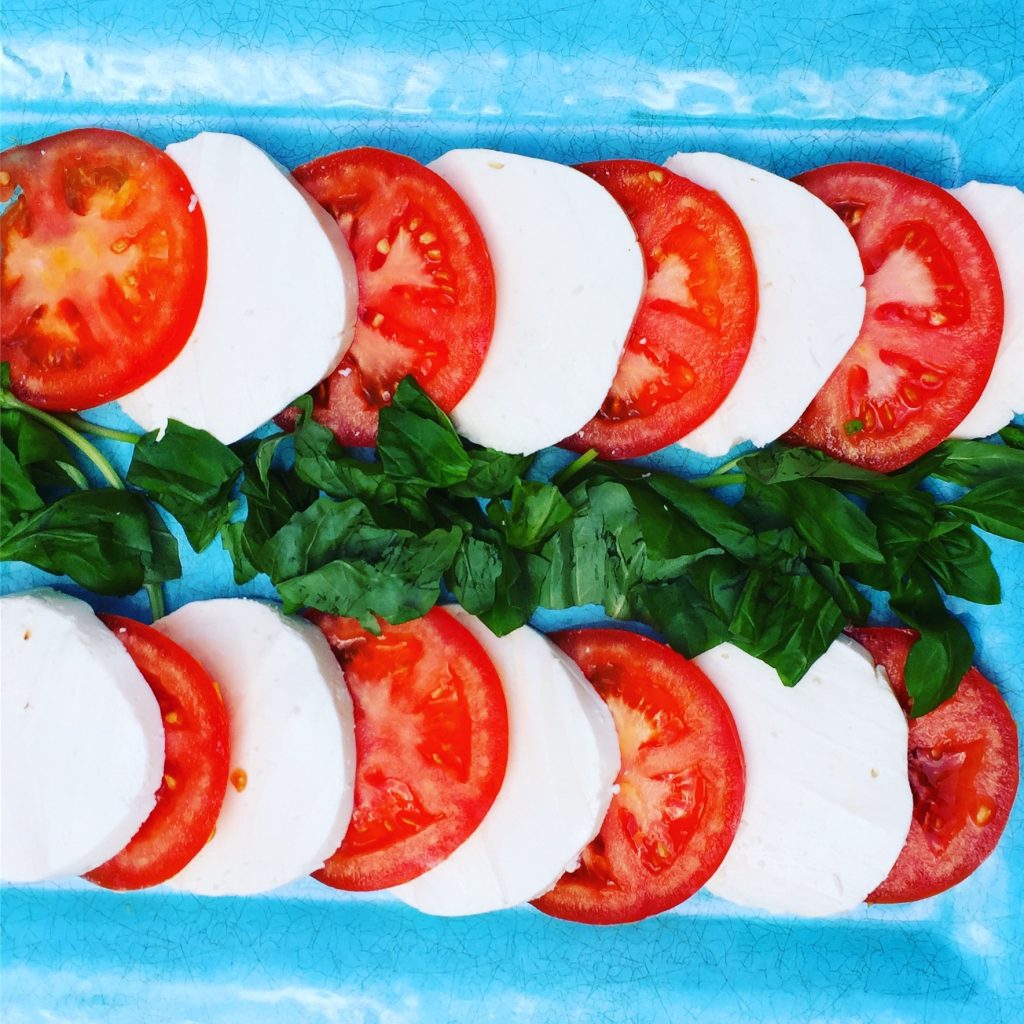 Serves 4
1 lb. Fresh Mozzarella
2 large vine or heirloom tomatoes
10 large fresh basil leaves, torn
EVOO (Extra Virgin Olive Oil) for serving
Balsamic vinegar for serving
Salt and pepper
Slice mozzarella – 8 slices, slice the tomatoes – 8 slices. Arrange on a platter with the torn basil.
Serve and top with EVOO, balsamic vinegar as desired. Salt and pepper to taste.