In becoming more and more aware of the looming dangers of plastics, toxicities and other harmful chemicals embedded in the products we use daily, it's important to recognize and reconsider what products we choose to use for the future, and most importantly—what products (and ingredients) we allow near our children.
While the kitchen is often considered the heart of the home, and is a room that more often than not serves as a family memory maker, what we keep in our kitchens is beginning to matter more and more. As reported by the Environmental Protection Agency, the air in our homes is 3 to 7 times more chemically polluted than the outdoors. But we're here to help change that…
Today on the blog we are going to be taking you through our favorite brands and products that are not only sustainable in the long run, but are safe to keep around our kids.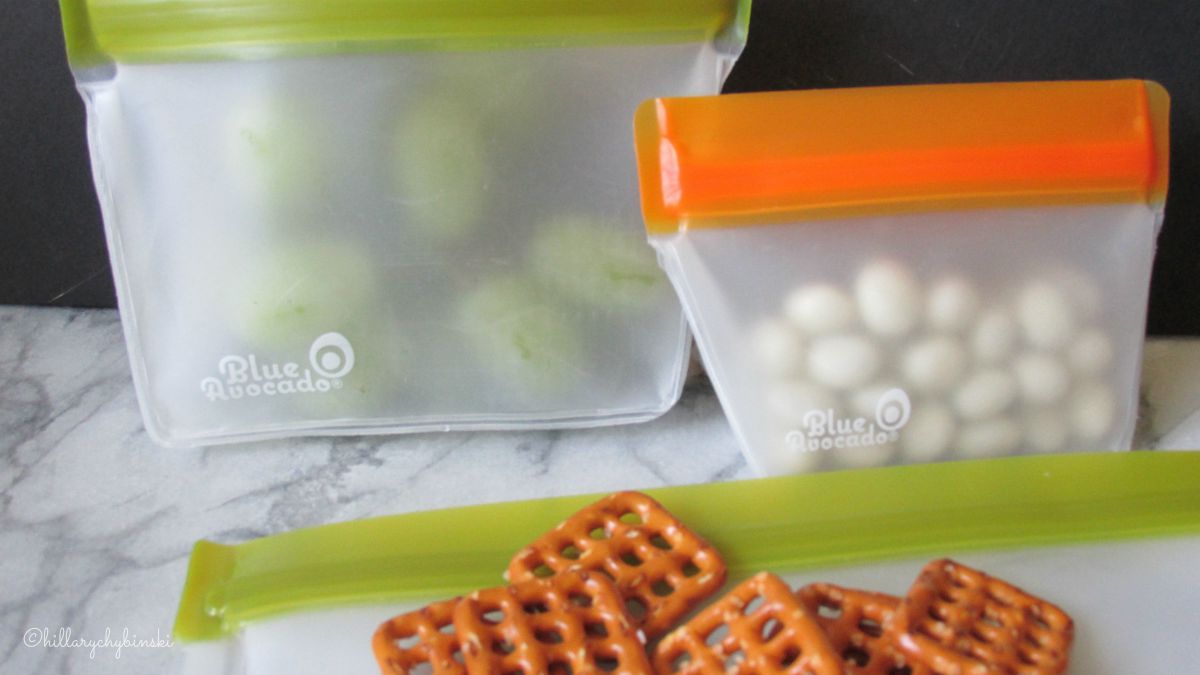 Blue Avocado Reusable Snack Bags, $20: There's nothing worse than packing up snacks for the road, or for a school lunch and looking at all that plastic you're wasting by using one-use sandwich baggies. If you're packing lunches everyday, 5 days a week, you can only imagine the amount of waste that accumulates on something as simple as a packed lunch. Instead, we recommend checking out the Blue Avocado Re-Zip Reusable Snack Bags. Made from PEVA, BPA Free, and fridge, freezer, microwave and dishwasher safe, these adorable little pouches will not only keep the planet cleaner, the colorful zips are sure to put a smile on your child's face.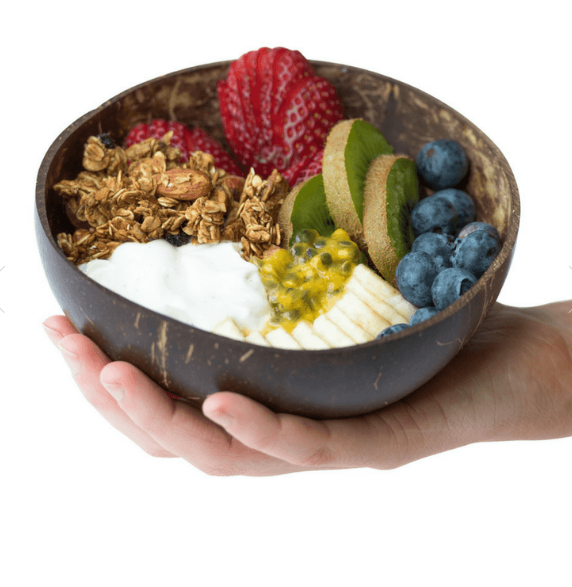 Coconut Bowls, $12.95: If you're worried about your kids using too many plastic dishes in fear of exposure to chemicals used to produce them, then Coconut Bowls are your fix! Made from real coconuts that were reclaimed after being discarded as waste, this product is entirely natural with absolutely no artificial ingredients included. On top of the fact that it's a safe addition to your kitchen, there's the added bonus of the fact that each bowl is entirely unique with it's own shape, size, coloring and markings. So when you're kids are eating their morning cereal, they'll remember the beauty of individuality!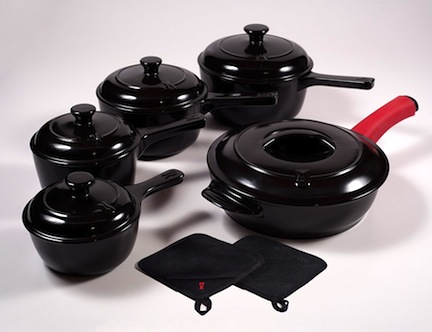 Xtrema 10 Piece Ceramic Cookware Set, $119: When you're whipping up a tasty dinner for the fam, you definitely don't want to be worrying about any chemicals seeping into your dish through your cookware. Studies show that metal pots and pans have the potential to expose your food to chemicals and toxins that most certainly are not on the ingredient list for any recipe we want to be following. Instead, try checking out this Xtrema Ceramic Cookware Set—which is made of an inorganic material, is nonreactive and is coated in a nontoxic ceramic glaze that prevents sticking, peeling and staining. So the next time you cook, you can reassure your guests that chemicals are NOT on the menu.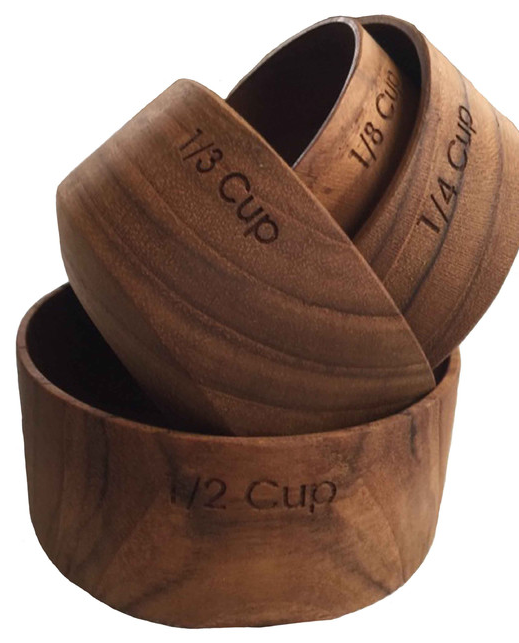 Teak Wood Measuring Cups, $39.95: We're on a mission to make our kitchens plastic free and eco-friendly today! And one way to get a step closer to that goal is by checking out these awesome Teak Wood Nesting Sets from the brand Houzz. Handcrafted by artisans from the excess material of the logging industry, these cool cups require no new trees to be cut down and are a great way to avoid nasty chemicals that may be found in a cheap plastic set of measuring cups. On top of that, these are a beautiful addition to any sustainable kitchen.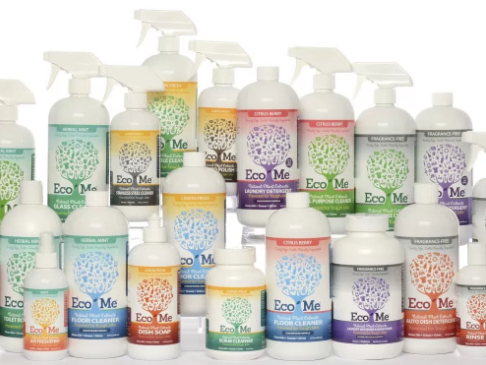 Eco Me Auto Dish Detergent, $8.75: Finally, when the day is done and over, it's time to wash up. But, let's be honest, doing the dishes is even less appealing when you know you're using dish soaps that are filled with toxins such as Trisoclan and Quaternium 15, not to mention sulfates, artificial coloring and so much more. According to various reports, the average home contains as much as 25 pounds of toxic cleaning products, so when putting your kids on dishes duty, we recommend trying a non-toxic and natural brand such as Eco Me. Eco Me features two kitchen specific soaps that are all natural, chemical free, with no dyes, preservatives, sulfates and no animal testing! Now your kids have no excuse for avoiding the kitchen sink!