Summer is here and even though we are still trying hard to get to the gym for that summer beach body, today we will discuss how to get that summer body glow. Isn't that glow why we all love summer? Here at Eco 18 we like to keep our food and anything we put on our bodies toxins free. Here are the MUST have products that will have your friends begging to know your secret to perfect summer skin.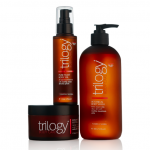 The scent of the body wash and scrub will alone have you loving this product! Trilogy's products have key ingredients like rose hip, pure plant oils, and botanical extracts that are great antioxidants for the skin. The new Trilogy body line is all about exfoliation, boost, and glow. Trilogy's micro-bead free exfoliating balm will help you shed the winter skin blues by giving your skin the hydration it needs. For a boost, you can use the unscented body oil made with rosehip oil which will repair and hydrate, sweet almond oil which will stabilize your skins PH balance and apricot oil which will soothe inflammation.  You will be addicted to this line – trust us.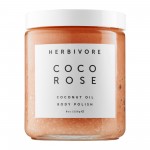 Herbivore is a cruelty free and natural skincare brand that is not only Instagrammable (thanks to the chic branding) but also so effective. Made with coconut oil and Moroccan rose, this will leave your skin softy and glowing – use it a couple times a week and trust me, you will be thanking us!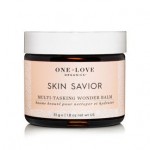 One Love Organics has won countless eco and best beauty awards. We are totally obsessing over the One Love Dewy Coconut Cream because it's full of antioxidants, enzymes and amino acids that will feed your skin with minerals and nutrients. Maybe they should have called this cream the "miracle cream" because it contains all the necessary ingredients to make your skin healthy and dewy!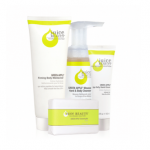 Did you know that our skin absorbs 60% of what we put on it? We were shocked too. Well, we learned it all on the Juice Beauty website – this brand is not playing around and SERIOUS about keeping the ingredients and process of all their products super clean. The body line is rich in vitamin C and firming peptides that will help you achieve brighter and even skin tone. So how could we not want these products all year round.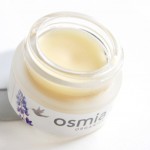 We are fans of any beauty brand that has no synthetic ingredients but that uses natural ingredients that enhance the beauty of our skin. We are particularly in love with the Vanilla Shea Hand Cream  that contains aloe vera ( pretty unique, right?!) and organic shea butter! Make sure to check them out because who wants ashy hands in the summer ( or ever! ).