This article was updated on November 3rd, 2021. 
November is American Diabetes Month, a time to raise awareness about the disease and burden that 34.2 million Americans must live with every day. That's about one in ten Americans, not to mention an additional 88 million (one in three Americans) who live with prediabetes. Non-Hispanic black and Hispanic communities are especially susceptible to diabetes due to structural inequalities in areas like food and healthcare.
Diabetes is as metabolic disorder in which the pancreas is unable to produce insulin, which causes elevated levels of glucose/sugar in the blood. Meanwhile, prediabetes is a condition in which patients have high blood levels of glucose or hemoglobin A1c, but not quite high enough to be classed as diabetes. However, these patients have an increased risk of developing Type 2 diabetes, heart disease, and stroke.
Not everyone with prediabetes will develop these extreme health issues, but the CDC advises that a large percentage of those at high risk can prevent or delay diabetes with lifestyle interventions and physical activity. The focus of American Diabetes Month in 2021 is "Small Steps, Big Difference: Preventing diabetes is within your reach." The National Institute of Diabetes and Digestive and Kidney Diseases (NIDDK) gives several suggestions to stave off the disease here. New among them: get your COVID-19 vaccine or booster shot!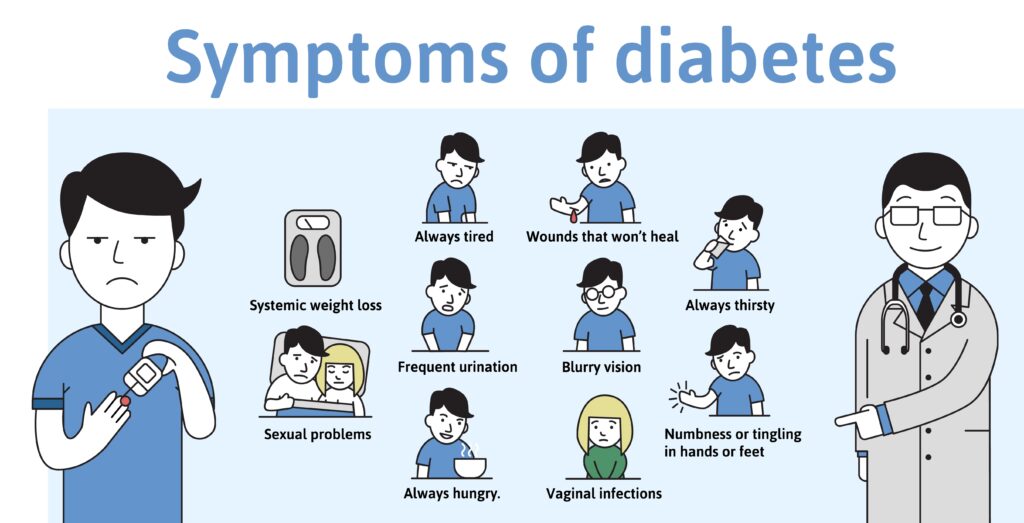 There are 5 types of diabetes, according to Nancy Klobassa Davidson, R.N., and Peggy Moreland, R.N., of the Mayo Clinic in Rochester, Minnesota.
Type 1 diabetes

, often called juvenile diabetes or insulin-dependent diabetes, involves patients whose diagnosis is determined before the age of 30. However, it can be diagnosed at any age. Between 5 and 10% of patients have this type of diabetes, in which the pancreas produces little or no insulin. These patients must take insulin injections or to use an insulin pump, and they need to check their blood sugar often.
Type 2 diabetes

was previously called adult onset diabetes, but the CDC reports that this type of the disease is commonly diagnosed in children and adolescents. Note that 90% of diabetics have Type 2 diabetes and an estimated 80% are overweight. In this case, the body either rejects the effects of insulin, or the pancreas doesn't produce enough insulin to maintain normal blood sugar levels. "A healthy diet and exercise may not be enough to lower the blood sugar level to an acceptable reading, so oral or injectable medications may be necessary," the Mayo staff said. "Talk to your doctor about monitoring your disease."
Gestational diabetes

develops during pregnancy.  It is caused by an increased production of hormones that make the body less able to use insulin. This type of diabetes often goes away after the birth of the child, but it puts the mother at risk of developing Type 2 diabetes later. "Healthy eating and being active may decrease the risk of developing diabetes," the Mayo nurses said.
Surgically induced diabetes

is when surgery is performed on the pancreas and the body's ability to produce insulin may be compromised. It can be temporary or permanent.
Chemically induced diabetes

is when steroids, such as cortisone or prednisone, cause blood sugar levels to be higher than normal. Treatment may include oral diabetic medications or insulin.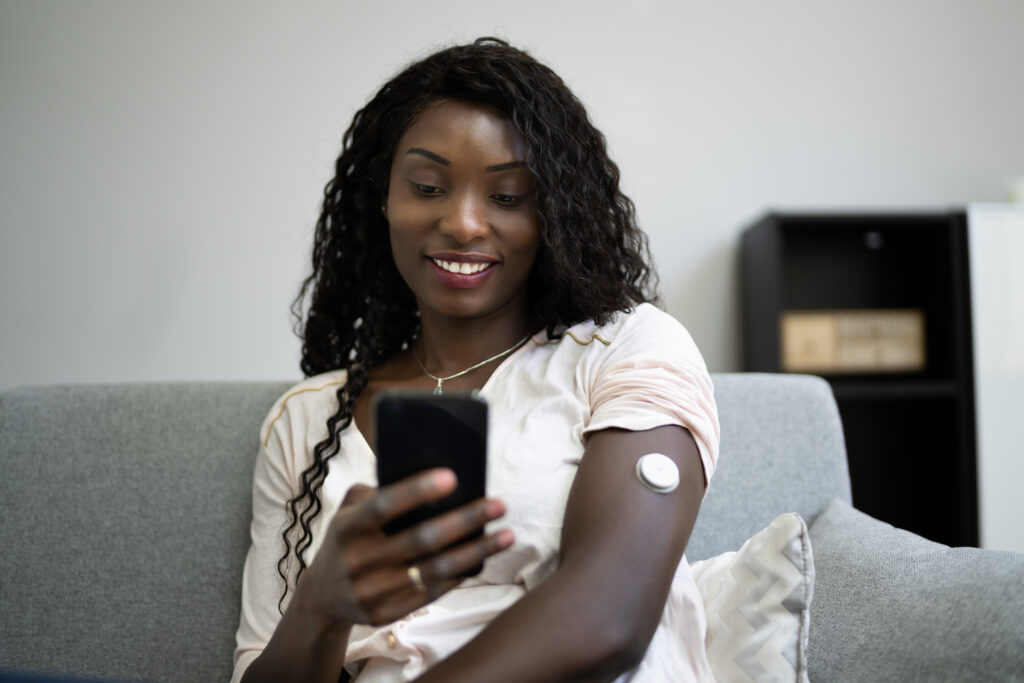 People with diabetes have an increased risk of developing many serious health problems, according to the International Diabetes Foundation, Brussels, Belgium. They include:
Nine out of ten people with Type 2 diabetes could prevent the disease by exercising more, eating a healthful diet, and not smoking, according to the Harvard School of Public Health in Boston, Massachusetts. Other useful suggestions include:
Choose whole grains and whole-grain products over highly processed carbohydrates. Avoid white bread, white rice, mashed potatoes, donuts, bagels, and sugarcoated cereals.
Skip sugary drinks and choose water, coffee, or tea.
Select good fats, such as liquid vegetable oils, nuts, and seeds, instead of trans fats.
Limit red meat and processed meats, and choose nuts, whole grains, poultry, and fish.
Quit smoking, and limit alcohol intake.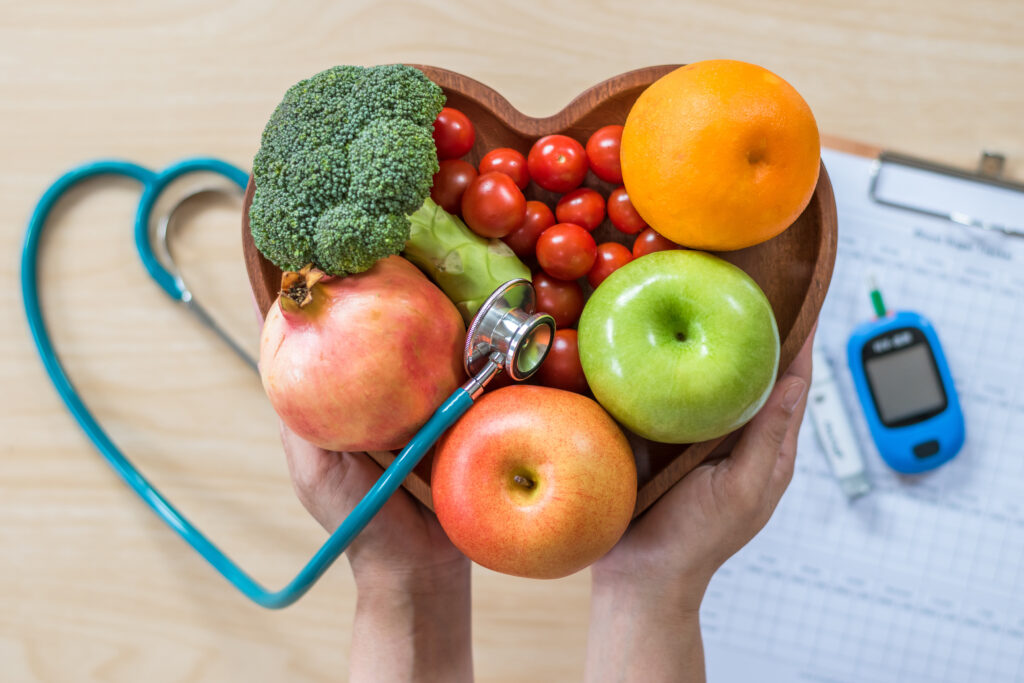 With increasing deaths from diabetes and increasing prediabetes cases, it is important to test your glucose levels for precautionary reasons—especially since the disease can increase your risk of developing many more serious health problems. Keep an eye out for the symptoms but also keep in mind that symptoms can be mild and therefore go unnoticed. Since Type 2 diabetes can be prevented, be precautionary and follow the appropriate steps!
To get more involved in diabetes awareness and prevention, you can download the NIDDK's toolkit here. It includes flyers in Spanish and English, social media graphics, and resources for health professionals.