Our eco-maven of October is Sri Artham, founder of Hooray Foods, a San Francisco-based company about to launch a new plant-based product that puts our health, environment, and animal welfare first! Sri, who has worked in sustainable food for over a decade, is eager to bring joy and positivity to people while helping change eating habits with alternatives to animal products. Hooray Foods' gluten-free, allergy-free, dairy-free, soy-free, meat-free bacon comes at a time when the reduction of greenhouse gas emissions is the number one priority to fight climate change. Hooray plans to contribute to this mark "one pig at a time."
1) What's your name, and what's your occupation?
Sri Artham, Founder of Hooray Foods
2) Where are you from?
Toronto, Canada
3) Why plant-based bacon?
Our planet is increasingly experiencing the consequences of climate change, and one of the best ways we can make a difference is by changing what we eat. Currently, there are over 70 million pigs in the food system, so we thought, let's make a delicious product that can substitute real bacon and satisfy our taste buds while saving the planet, one pig at a time!
4) What prompted you to name the brand "Hooray"?
Battling climate change, and changing our consumption habits can often seem overwhelming and difficult. We wanted to create plant-based bacon not just to help the environment and pigs, but also to bring some joy and positivity to people while we do it! So, we called our brand Hooray!
5) How challenging has it been to launch a new brand in a pandemic?
It's been quite challenging! Initially, our strategy was to launch first in foodservice and restaurants and grocery stores later. We planned an entire strategy around food service and then Covid hit! Luckily we had grocery store plans on the backburner that we were able to move forward with and put our foodservice plans on hold. At the same time, we started our seed round raise right when the pandemic hit and it took us longer than expected to close.
6) Tell us what makes your brand stand out from the rest?
We focus on creating the most realistic bacon substitute and experience we can while using high quality, simple ingredients and a minimally processed method. From our research and opinion, our plant-based bacon looks, cooks, and tastes the most like actual bacon out of all the vegan bacon options out there.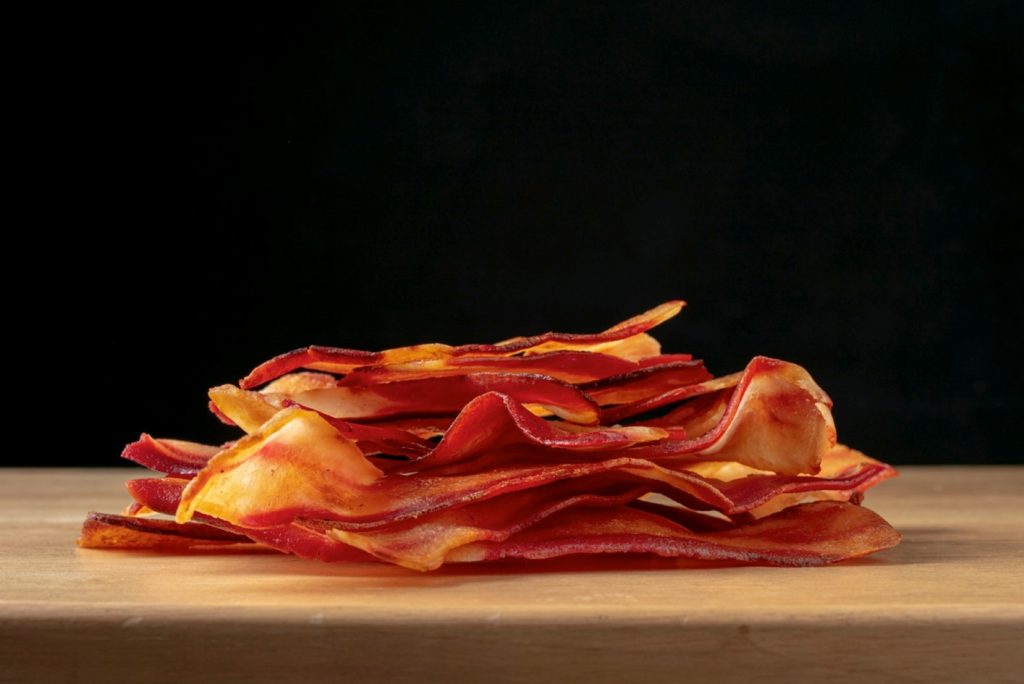 7) What motivates your pursuit of planetary and human health?
We are based out of San Francisco, California and after experiencing endless days of bad air quality from the California fires that continue to get worse; we are even more motivated to continue our fight for the climate crisis by reducing greenhouse gas emissions from the pork industry.
8) How do you see the plant-based industry evolving in the next 5 years, especially after going through COVID-19?
We see the plant-based industry expanding significantly over the next 5 years with more options of plant-based foods, better quality plant-based foods, and more people on board. We believe that changing what you eat for the sake of your health and the environment doesn't have to be difficult, and we're on a mission to create delicious, sustainable, and healthy plant-based options for you to choose from.
9) If you could make one big environmental change in the next year, what would it be?
Clean, zero emissions energy!
10) Did your 8 years at Fair Trade USA prompt your decision to get into plant-based meats?
Yes, during that time I learned that perhaps the most consequential thing we do is deciding what to eat.  Of the world's 1.6 billion people living in poverty, most work in food – it's shocking. And of course now we know that our decision to raise and eat animals the way we do is the second biggest contributor to greenhouse gas emissions.
11) As a meat eater, how is your journey towards becoming a vegetarian or vegan coming along?
I've been making a lot of progress on dairy lately. I've switched from my beloved Strauss whole milk to oat milk. I also started using Violife for shredded mozzarella, and Miyoko's butter instead of my Strauss butter. It's amazing how many cool and delicious new plant-based products come out every month.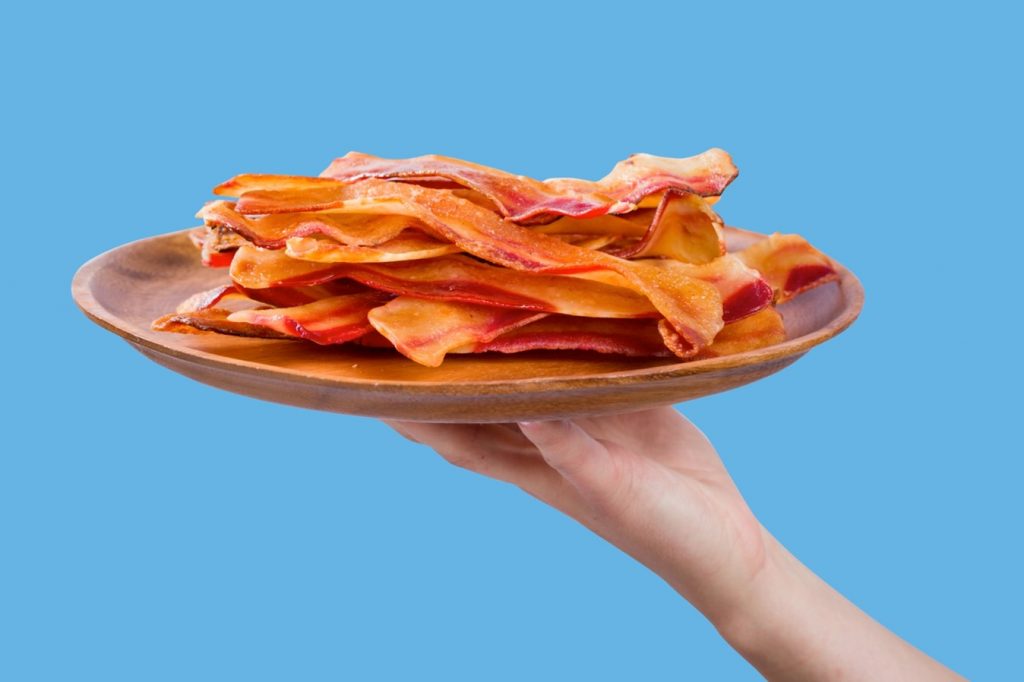 12) What do you say to farmers whose livelihoods are negatively affected by plant-based meats?
I'm very empathetic to farmers – they do one of the most important things in our society – they feed us. Yet they are some of the poorest paid people in world. So once we're able, we'd love to find ways to help migrate these farmers to specialty plant crops that are more likely to fetch a higher margin than commodity pork and hopefully provide a better living.
13) Do you have "green" memories growing up?
My parents are both from small villages from India that I used to visit as a kid. I was struck that my relatives there had so little – no running water, intermittent electricity, and scarce phone service – but still, in general, they enjoyed every day as much as we do. We don't need to consume anywhere near as much as we do in our modern Western lives – we can be just as happy using far less resources – and I'd like to help the whole world get to that happy place.
14) If you could have a conversation with anyone living or deceased, who would it be?
Geordi La Forge, from Star Trek. That guy ran the most complicated thing in the galaxy and barely ever broke a sweat. I wish I had his brains and demeanor.
15) Who inspires you?
Everyone who chooses to step outside of their own personal needs and do something to make the world a better place. Whether you help seniors with their groceries, teach kids, or find sources of renewable energy, you're a hero in my books.
16) What organizations do you support?
Most recently, our first customer, The Plant Café. The pandemic has hit them hard and they've had to close three of their four locations, and sadly one of the landlords of those closed locations is trying to use the pandemic as a reason to sap them of all their cash.  Please support them here – they need all the help they can get right now.
17) Do you have any advice to give to budding entrepreneurs that you wish you had been told when you were just getting started? 
Yes, before you go too far along, make sure you can find investors who also believe in you and your vision. Money is very often the lifeblood of an early company, and without it, you're much less likely to go far.
18) What are your plans for the future? 
I would love to one day live somewhere with outdoor space so I can grow my own food at home, and find a wife to start a family with – all leads are welcome!