Our eco-maven of the month is Amy Ziff, founder and executive director of MADE SAFE®, America's only nontoxic seal for products across consumer product categories, including baby, personal care, household, and beyond. Amy's curiosity has guided her all along in her quest to empower people to make educated decisions in their own lives for better health. Through her own personal findings about the existence of harmful chemicals in homes and virtually everywhere, Amy has dedicated her career to creating a path that has ultimately helped her in the pursuit of a conscious life. Moreover, she has created a distinctive and unique seal for safe and sustainable products founded on scientific merit with the hope that it can better protect humans and our ecosystems
1) Tell us how you got started in your mission to make the world less toxic. Was there a pivotal moment or has it been something you have always felt a need to raise awareness for? I have always been into social justice and environmental causes. In college my friends said if I were a Little Miss book I would be 'Little Miss Social Consciousness'. While that was my passion, it wasn't always my work. However, when my twins were born, everything changed. They came home from the hospital healthy, born at 38 weeks, each weighing over 7 lbs. But they weren't like my first. The twins were allergic to seemingly everything! Things I didn't know it was possible to be allergic to: diapers, wipes, creams, the breast-feeding pillow I was using, even the shampoo and lotion the hospital had sent me home with. I knew from my first-born that all babies didn't have to have painful, angry red rashes, painful irritations and vomiting after feeding. So the journalist in me kicked in and I started researching. It didn't take long for me to find out that we live in a completely toxic age with ubiquitous exposures to harmful chemicals that we unknowingly invite into our homes and lives – that we use products with harmful ingredients that carry no labels – even if they contain known carcinogens, neurotoxins, or common allergens and irritants. That was crazy. I knew it had to change.
2) How have your studies in journalism and communication impacted the way you interact with your community? Is this different or intertwined with your role as an educator? When I went to J-school, I knew I didn't want to simply cover beauty products and sunscreen (kind of ironic because we cover that and more at MADE SAFE®!) because I wanted to write about things with more meaning in our daily lives. But Journalism school reinforced my curiosity and gave me tools to put that questioning to work in a productive way. To dive into topics deeply, distill that information and to think about how to share it with a particular audience. I left Journalism to work in the dot.com world and became an Internet entrepreneur. It was a good fit, combining high-quality content, commerce and community. MADE SAFE® draws a lot on all of that previous experience.
3) How have your kids inspired the work you do? My kids are the reason I do what I do.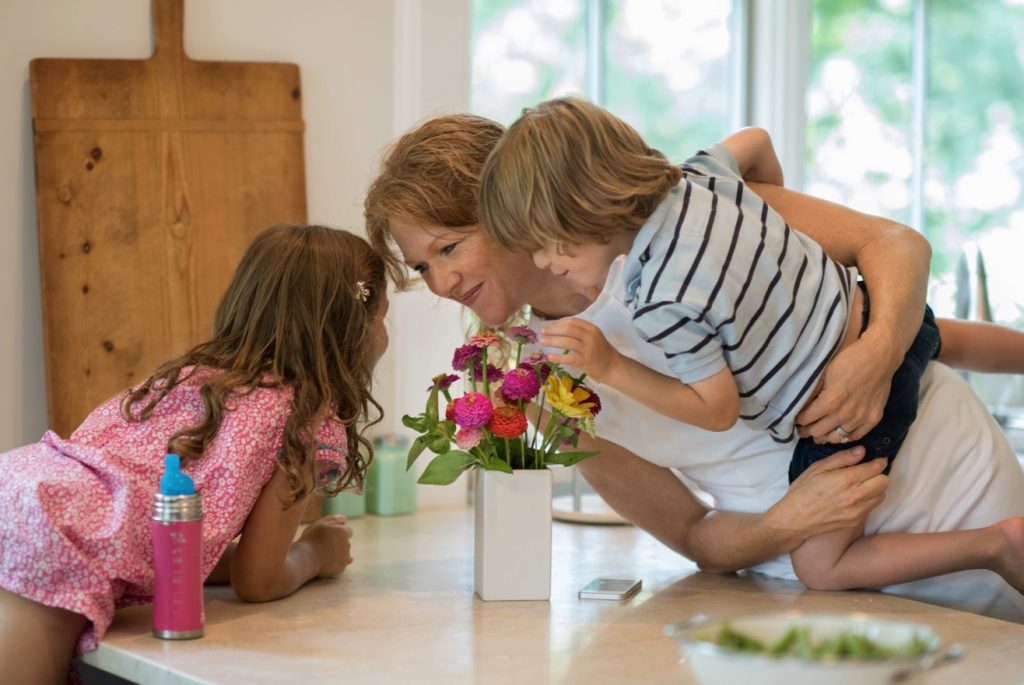 4) Wellness has become somewhat of a buzzword in recent years, especially during a global pandemic. What does wellness mean to you? Wellness, to me, is a state of mind, an intention, and a practice. It's about living a conscious life and pursuing a cleaner one. It's about paying attention to the intersection of who you are, how you live, and what you do. It's about the inside and the outside. It's about prioritization of the "big things" and the things that feed my soul. For me, wellness is something that I'm always working at. There's always more ways to practice it.
For me, wellness is doing good and being with my family. It's about doing good work yet knowing when to shut it off. It's about buying minimally and buying things that are crafted from artisans or consciously, carefully crafted in alignment with my beliefs. It's about living my truth, leading with kindness, and loving with compassion. Wellness is as much about balance as anything else. Balance in my physical being, in my home/work life, balance in the environment and the wider ecosystem. It's about feeling well and strong and healthy in the life and path I've chosen.
5) Can you talk about your work with #Raisethegreenbar Summit? #RaisetheGreenBar is so much fun! We teamed up with GOOD HOUSEKEEPING and Hearst to produce an event about what's at the leading edge of sustainability and to provide options on how we can individually drive sustainability forward no matter what we do as our profession. We've had the chance to talk with health-minded MDs like Dr. Oz and Dr. Phil Landrigan, and celebrities like Alicia Silverstone and Kyra Sedgwick who practice the art of living green in their own lives and have brought that to Hollywood. We also include authors from Wallace J. Nichols to Dr. Graciele Chichilnisky, youth activists like Rachel Parent, Alexandria Villaseñor, and changemakers like Lucy Biggers, Lauren Singer, and Carey Gillam all the way to revolutionary farmers like Bob Quinn and Product innovators like Jeffrey and Meika Hollender. The topics cover a wide array of issues and the conversations go deep — ranging from big corporations like P&G, West Elm, H&M and the issues they face to smaller companies shifting the marketplace like Eileen Fisher, Naturepedic, AnnMarie Skincare and True Botanicals. The conference has helped elevate the conversation around sustainability talking about the hard and sobering truths in an uplifting, hopeful and inspiring way.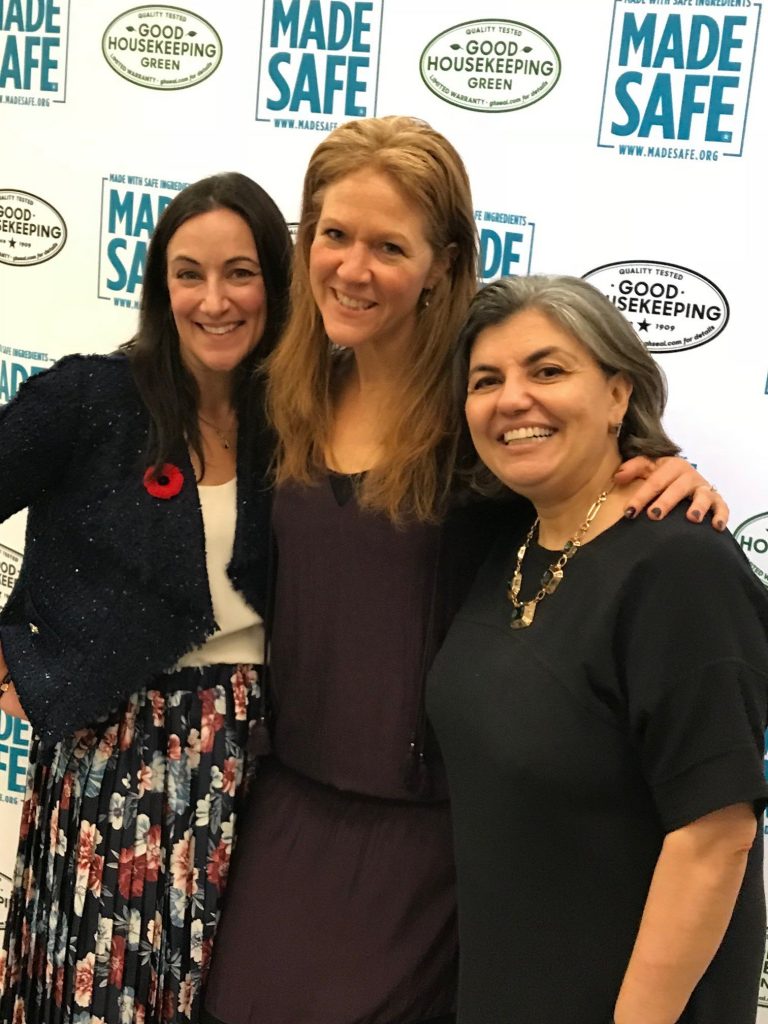 6) Have you had an experience in your life that completely altered your view of our chemical world? (See Q1.)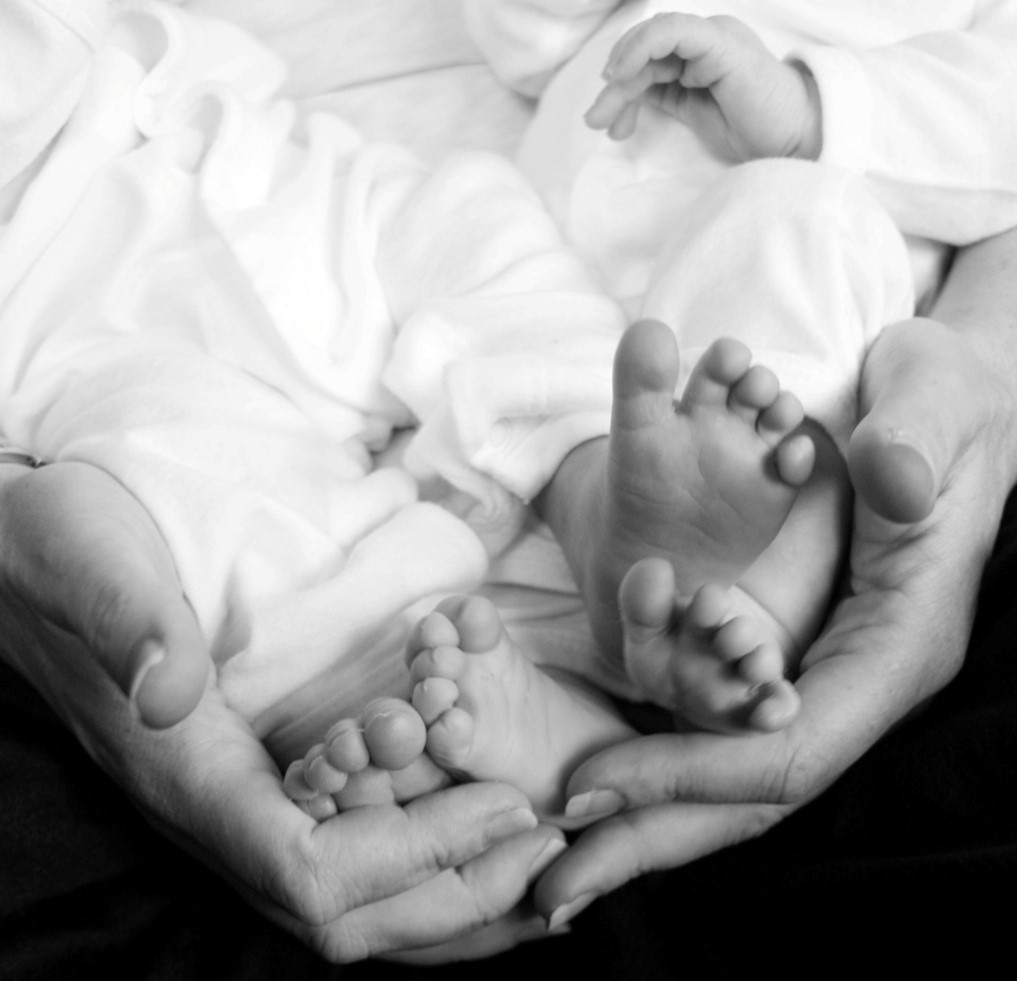 7) You have had an impressive career, even before founding MADE SAFE®, from developing the brand as the creative director for Jetsetter to serving as a certified CLEAN coach and working at magazines and a talent agency. How has your work changed and developed into being the founder and Executive Director for MADE SAFE®? In some ways I think everything I did leading up to this helped to make me the perfect person to do it. The magazines I worked at were start-ups: I got to learn how media works but they also taught me a lot about writing, fact-checking, and how to tell a good story. My work at William Morris for one of the biggest Literary Agents of a generation was fantastic too. I learned to be extremely detail-oriented, do my homework and how to strike a good deal. Then I landed at my first internet company where I learned about decency in the work place, how it feels to do work you truly love, and the power of working with an incredibly talented group of people to make the seemingly impossible happen. When I co-founded Jetsetter I learned more about collaboration, execution, and building a strong online community and what you need to build a good network for your business to support and feed your community. Everything I learned in that first decade of my career would fill the toolbox I needed to create MADE SAFE®.
8) With the series Mom Detective that you write for Moms Clean Air Force, you provide a lot of information specifically for mothers and children. In your view, what specific role or responsibility do mothers have in moving towards a more toxic-free world? I think mothers are the ones who are going to collaborate to get this job done. We are the caretakers of our children, our families, and the earth. I always think if every Mom knew what I did – the result would be that we'd live in a completely different (and nontoxic) world. My writing and the content we publish at MADE SAFE® is about empowering people to make educated decisions in their own lives for better health.
9) Can you tell us about the upcoming MADE SAFE® Report, "The Healthy Pregnancy Guide", developed in conjunction with the Plastic Pollution Coalition? How did this report come into existence? Can you share a little about the process? This guide is the partner to an earlier baby guide that we wrote together with PPC. It was the natural companion and next opportunity. The idea of focusing on pregnancy allows us to reach people while their decisions can still have a lot of impact. The populations most vulnerable to toxic chemicals are infants and children aged 0 to 6. There's so much you can do to protect their health and well being in those years, even generations into the future. Nothing quite like this exists, so I wanted to create a guidebook, something like what I wished I had when I began thinking about becoming pregnant. This isn't the kind of information you're taught anyplace else; at least not all in one easily accessible place. For many women, it's a struggle to become pregnant and/ or to maintain a viable pregnancy – that can feel so frustrating, even heart-breaking. Here's a book filled with things you can do to help yourself and your future family – however that family comes about. We wanted to create a guide that gives women some power to do things to support their own health and the health of their little ones. So that once you know there's a baby in your future, you can plan to welcome them into your home in the safest, least toxic environment we currently know how to create.
10) What do you hope people see when they spot the MADE SAFE® certification on a product? I hope they see a distinctive seal for safe and sustainable products with scientific merit behind it. It's unlike any other program in existence – and we need to support the companies that go to extreme lengths to make products that won't harm humans or the ecosystem.
11) Can you tell us about the partnership between MADE SAFE® and 1% for the Planet? We are proud to be a 1% for the Planet nonprofit partner. That means they've vetted and approved us so that businesses and individuals who are members of their network can give their 1% to MADE SAFE® to help support our efforts to produce scientifically based research and content about toxins in everyday products and expand the number of products we screen delivering access to more products that won't harm humans, the environment, terrestrial or aquatic life.
12) What do you think are some of the most difficult challenges facing mothers in a modern world? I think the most difficult thing is just the ubiquity of the toxins that can impact the little people we nurture. From chemicals in the water, air and food supply to toxins in our products, clothes and cleaners as well as in the form of social media, marketing, and EMF. It can be overwhelming to know how to navigate it all.
13) What role do you think toxicity should have in the environmental activism discussions of today? To me, and especially in this particular moment when we are shining a light on racial injustice, we have to talk about a world where we ensure everyone has the right to clean air, water, food, and products. It brings environmentalism to a new level. In farming, there's a lot happening around this idea of regeneration and how that can transform our food supplies and repair that broken system. At MADE SAFE® we think about doing our part to champion products with ingredients ready for a circular economy – meaning products that won't harm people or the ecosystem. Ultimately, we need to foster a regenerative economy where we rebuild with the health of the entire ecosystem in mind. We are going to have to radically change things. And that creates an enormous opportunity for all of us…
14) If you could make only one big environmental change next year, what would it be? Undo the 95+ environmental rollbacks the current administration has enacted. And then proceed to make them all much stronger and more protective.
15) How do you think the weeks of extended quarantine and restricted access to exercise, healthy food options, and social support have specifically affected mothers? What advice do you think those mothers need to hear right now? It's OK. Take a deep breath. The sun will still rise tomorrow. Give yourself a break and the permission to do what it takes to get your bearings in this new norm. But also, remember why you have goals that benefit your health. Maybe try and meditate on those one night before sleep to find what will work in these times. Sure, it is different than before. That's ok. It's like I always say with toxin reduction and avoidance, 'Everything you manage to do is going to improve your health.' So keep going, keep at it, keep trying. Don't give up or lose faith. Be compassionate with yourself – no one is perfect, and perfection isn't even a realistic goal! We will get through this. You Mama are strong. You will get through this.
16) What advice do you have for other Internet entrepreneurs, educational start-ups, and wellness advocates? Everything you do in life is hard. There is no easy path. Find something you love to do – then the work won't feel like a job, even on the hardest days.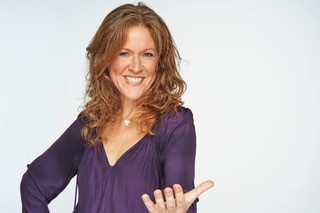 17) Who inspires you? Jane Goodall, Michelle Obama, Greta Thunberg, Mari Copeny, Xiye Bastida and every other youth activist. Like the Maya Angelou quote says, I admire people who "Develop enough courage so that you can stand up for yourself and then stand up for somebody else."
18) What is next for you? Is there something that you want to achieve –professional or personal – and haven't yet? Perhaps writing a book…we shall see! There's still so much more work to be done.