One of the most powerful steps you can take to improve your health, boost energy levels, and prevent chronic diseases is to move to a plant-based diet. If you've seen Forks Over Knives, you know that science shows changing your nutrition is a powerful way to live longer, help the environment, and reduce your risk of getting sick.
It's easier than ever to adopt a plant-based lifestyle. Not only is fresh (organic) produce available everywhere, there are more and more plant-based products available to help make the transition and to keep mealtimes interesting. Even skincare options are popping up all over the place.
Here's a quick overview of the major food categories you'll enjoy on a plant-based diet, with examples:
Fruits: any type of fruit including apples, bananas, grapes, strawberries, citrus fruits, etc.
Vegetables: plenty of veggies including peppers, corn, avocados, lettuce, spinach, kale, peas, collards, etc.
Tubers: root vegetables like potatoes, carrots, parsnips, sweet potatoes, beets, etc.
Whole grains: grains, cereals, and other starches in their whole form, such as quinoa, brown rice, millet, whole wheat, oats, barley, etc. Even popcorn is a whole grain.
Legumes: beans of any kind, plus lentils, pulses, and similar ingredients.
There are plenty of other foods you can also enjoy— including nuts, seeds, tofu, tempeh, whole-grain flour and breads, and plant-based milks. Here are some favorite plant-based brands:
Plant-Based Creamer – Nut Pods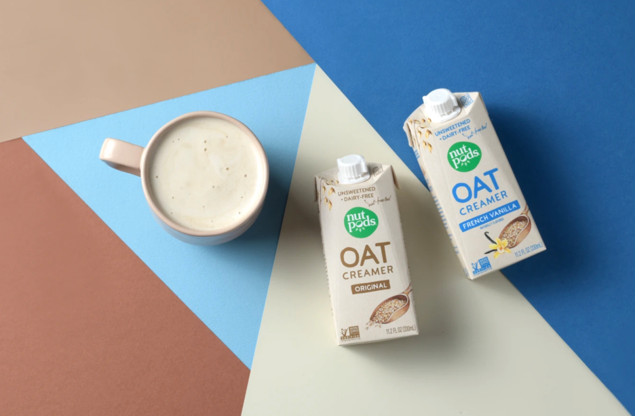 The non-dairy creamer aisle is exploding with new options these days as more people are rethinking their everyday rituals, and how that impacts the planet. Unlike most creamers, Nut Pods have adopted a 95% plant-based packaging format, which utilizes plant-based polymers to reduce fossil fuel dependence. Their delicious and smooth Oat Creamer offers the creaminess of oat milk as a base, which blends nicely in your cup, and is unsweetened for those watching their sugar intake. Oat creamer is available in Original and Vanilla Flavors. 


Protein Shakes – Your Super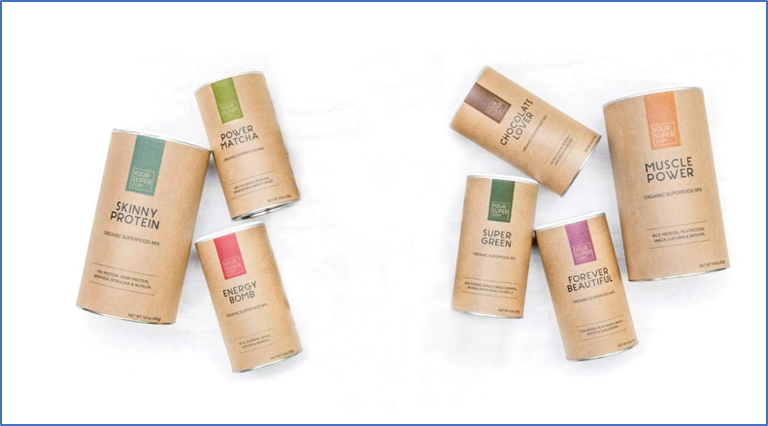 Your Super is shaking up the plant-based nutrition category with their always cheerful and great tasting line of superfood mixes. Your Super offers an impressive variety of options, including Protein Shakes, Super Green, Chocolate Lover, Muscle Power, and Energy Bomb to name a few. 
Plant Meat – No Evil Foods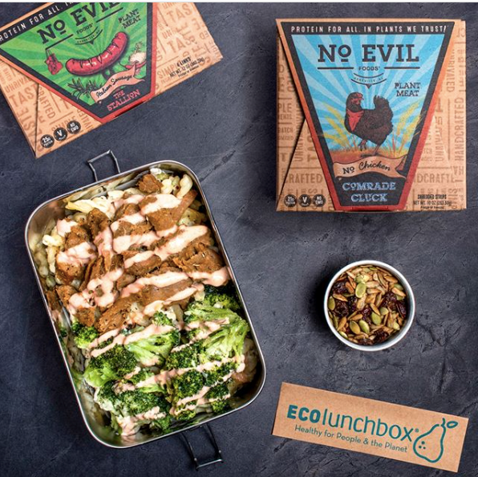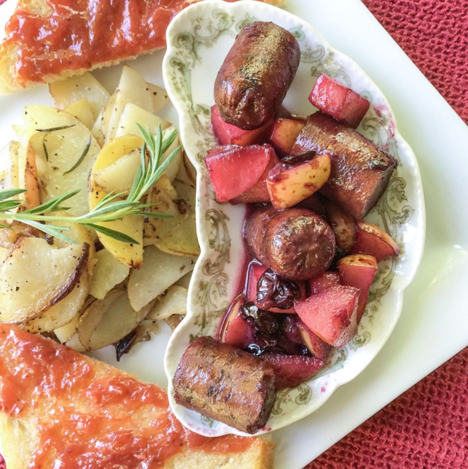 With industry leaders like Beyond Meat and Impossible Burger making headlines these days, it's easy to overlook some of the other players in this rising category that are actually better tasting and less processed. No Evil Foods stands out from the crowd because of their exquisitely flavored products like "No Chicken Comrade Cluck" and our favorite "The Stallion Italian Sausage" brown beautifully when pan-fried, and deliver on texture and taste in a way that will make you forget that it's plant-based altogether. Their packaging is made from unbleached Kraft, which is recyclable and compostable. 
Plant-Based Gelato – Revolution Gelato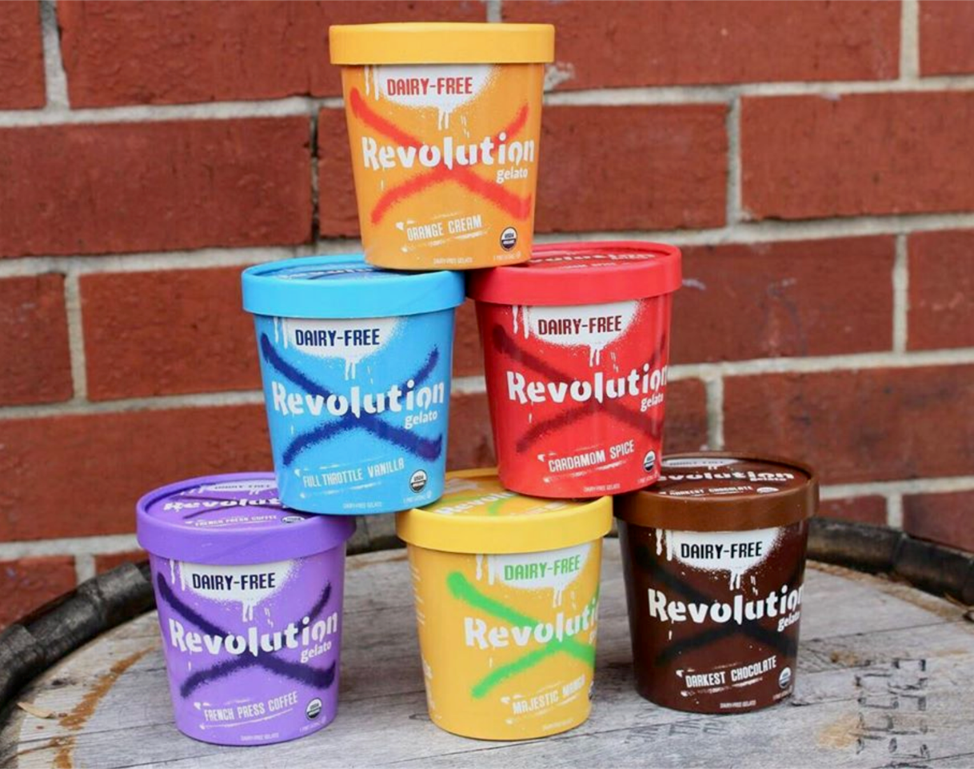 Could plant-based gelato actually taste better than traditional gelato? Revolution Gelato proves this is finally possible. Their favors are absolutely loaded with finely sourced ingredients, including Majestic Mango, which features the bold taste of Alfonso mangoes -which are hailed as the "king of mangoes." With pure mango topping the list of ingredients, (there is over 40% mango in the product) Revolution Gelato overly delivers on taste for the plant-based frozen dessert category. 
Skincare – Youth to the People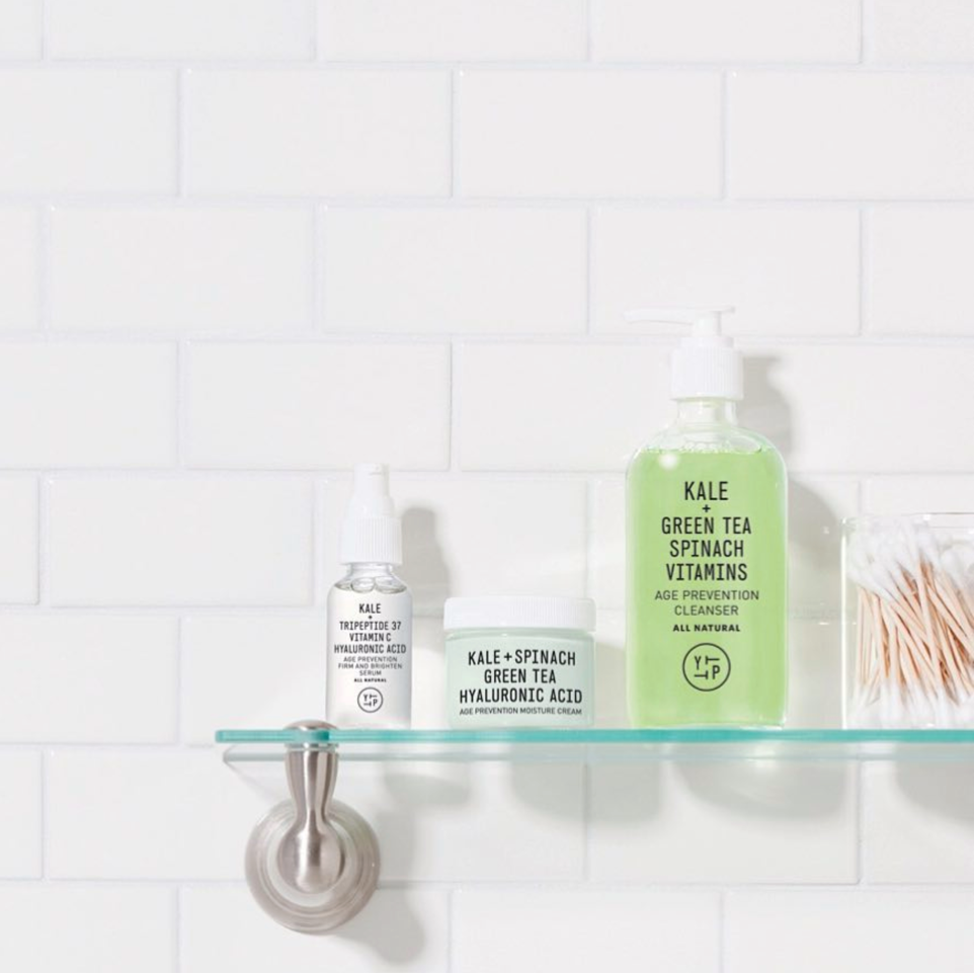 Youth to the People has been revolutionizing the skincare category since 2015, their products are loaded with antioxidants phytonutrients and minerals. The Kale and Spinach Green Tea Superfood Air-Whip Moisture Cream have been likened to "a green smoothie for your face" all wrapped up in beautiful simple packaging that will make you feel (and look) good about making plant-based skincare part of your daily regime.