Header Image: UAF/Martin Truffer via NASA; Alaska's Mountain Glaciers in April 2019
A joint space-Earth mission to x-ray the planet's poles over a decade. A team of scientists and pilots from multiple countries living in the extreme cold of the Arctic and Antarctic. An 11-year commitment mixing space, government, geoscience, and climate change research. Oh, and the project is called Operation IceBridge. This all sounds like the plot of a science-fiction novel or TV show, but it actually happened. Operation IceBridge is real.
Known as the "largest polar airborne survey of its kind", this international effort to map changes in sea ice thickness, glaciers and ice sheets over a decade had a lot to live up to. The program – which began flights in 2009 – was an international operation involving scientists and pilots from across the planet that greatly exceeded the presiding mapping of the region, the Arctic Ice Mapping Project (AIM). Led by NASA, "Operation IceBridge image[d] Earth's polar ice in unprecedented detail to better understand processes that connect the polar regions with the global climate system."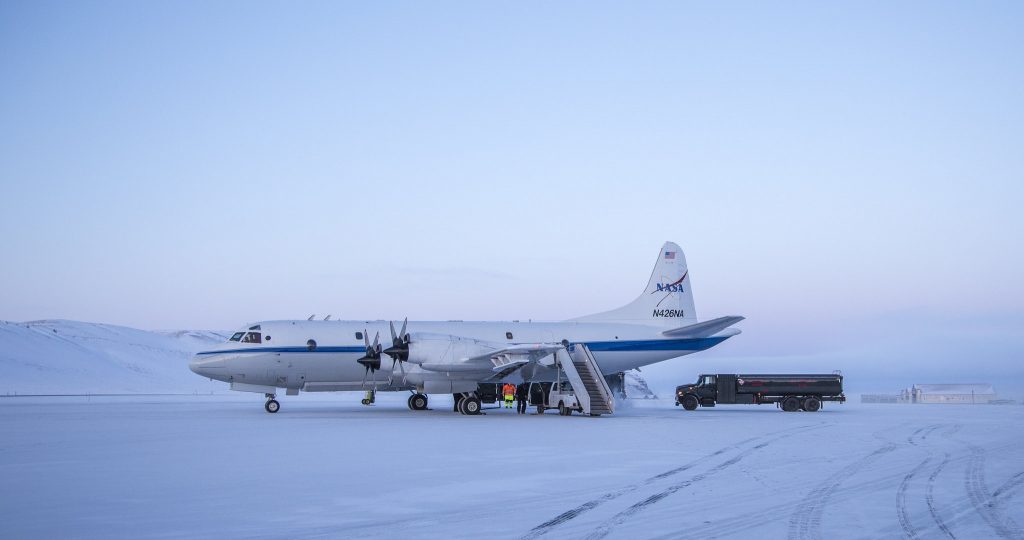 Two satellites – the Ice, Cloud, and Land Elevation Satellite-1 and -2 (known as ICESat-1 and ICESat-2) – collect data on Greenland, Alaska, and Antarctica already. But the 1056 mission flights that occurred between 2009 and 2019 under Operation IceBridge helped 'bridge the data gap' that resulted as the satellites made their slow revolutions. It was no easy logistical feat, as planes could only make quick flights, especially in Antarctica where there are specific landing and re-fueling spots and they are few and far between.
However, using radar sounder, gravitometers, and data from actual flights in these extreme regions, this operation accomplished a series of firsts: the invention of snow radar instruments, the discovery of a 19-mile crack in an Antarctic glacier, the prediction of rifts in ice shelfs, the first map of Antarctica's bedrock topography, the discovery of the 400-mile long canyon in Greenland (now the longest canyon on earth) and an impact crater hidden under snow and ice, as well as the development of an age map of ice layers in the Greenland ice sheet.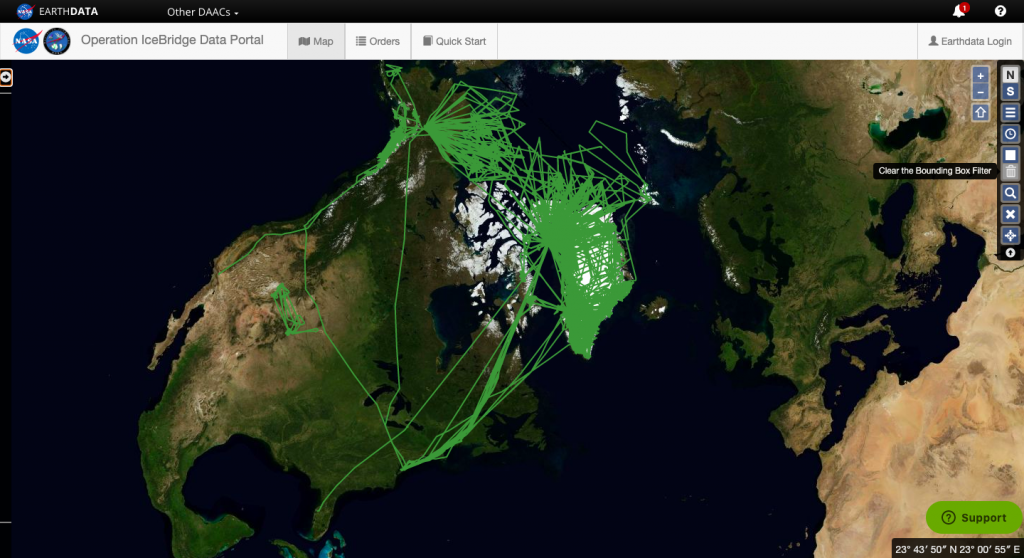 By having a flight record simultaneous measurements as ICESat-2 made its way through space above Antarctica, Operation IceBridge validated the data the satellites collected and the data it will continue to collect on the planet's polar regions. According to NASA, this project has already catalyzed the publication of over 660 research papers — including evidence that predicts more long-term sea level rise from Greenland — and that number will only continue to rise.
Eugenia De Marco, a project manager for Operation IceBridge, the data produced will be integral to future research in the regions. "I believe that, as humans, we are stewards of this planet, and as such, it is our responsibility to take care of it," De Marco detailed to NASA. "The first step in that process is to find out what's going on with the physical world so we can better address the challenges facing our planet. I believe IceBridge and the data it has collected helps answer the question of what's going on, and that is one of the biggest contributions IceBridge has provided over the years."
Beyond the immeasurable impact on climate change and cryosphere science research, Operation IceBridge flights provided some of the most incredible and awe-inspiring photographs of Alaska, Greenland, and Antarctica ever seen. See more of them published by NASA ICE here!
To learn more about Operation IceBridge and the impact it made on scientific breakthroughs, check out NASA's video below!