I recently tested out the Bebee Lightweight Stroller from Bombi™, a company that specializes in building stylish, functional, and eco-friendly strollers. With features like an XXL canopy with zip-out extension, multiple storage pockets, a magnetic peek window, and fabric that is resistant to UV-A and UV-B rays, I was excited to see how well the stroller functioned in the everyday, unpredictable, and often chaotic life of a parent.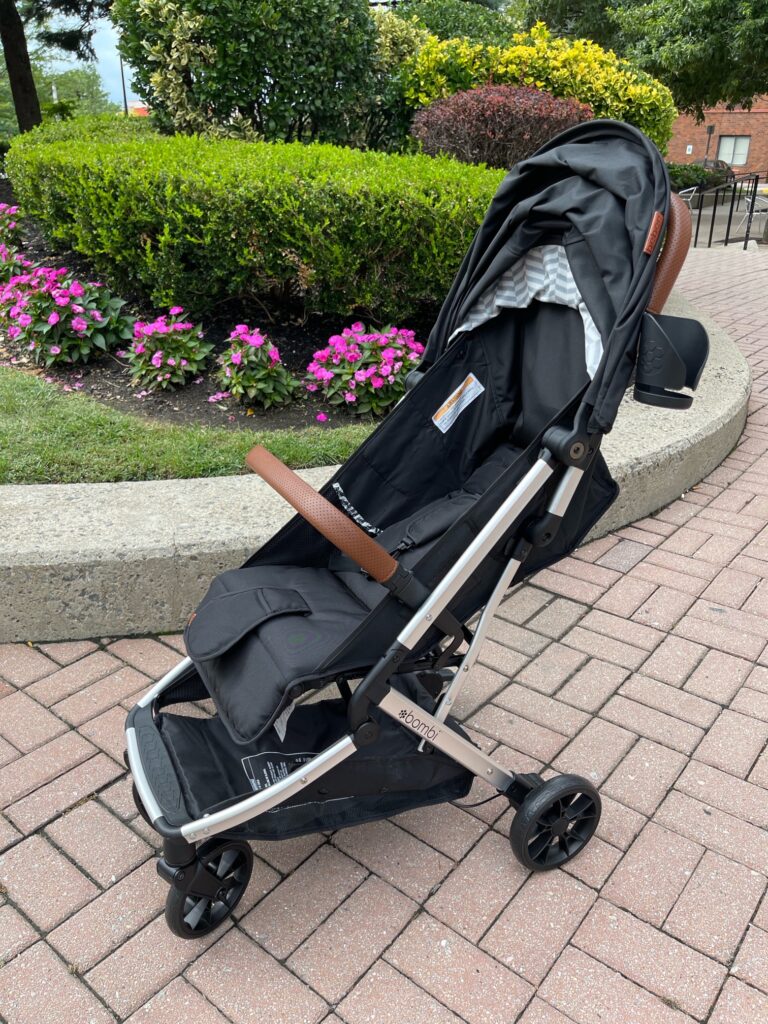 I was also drawn in by the eco-friendly aspect of Bombi™. There are many strollers on the market, but very few of the companies that produce them commit to eliminating single-use plastics, reducing excess scrap, incorporating recycled materials into their fabric, or giving back to environmental causes. In fact, each Bombi™ stroller contains at least 56 recycled plastic bottles. The best part is that the strollers are built to last so they can be used repeatedly, even with multiple kids.
The Bebee Lightweight Stroller lives up to its name. It is lightweight and compact while still feeling sturdy at the same time. Because of its size, it is easy to store in my front closet, which is the only place to store anything in my small city apartment. Or you can easily store it in the trunk of your car. This stroller is perfect for traveling because it can easily fold open and close with one hand. I cannot tell you how important that is to a mom holding a baby in one arm and a diaper bag strapped to my back. All it takes is the push of a button on the handlebar, a rough shake, and the entire thing opens in one fell swoop. The same thing goes when closing the stroller. Other strollers I have tried require two hands to open and are too large to store in a closet easily. Also, the stroller comes with a nifty travel bag for circumstances in which it is not ideal to use a stroller, like through airport security or on a train.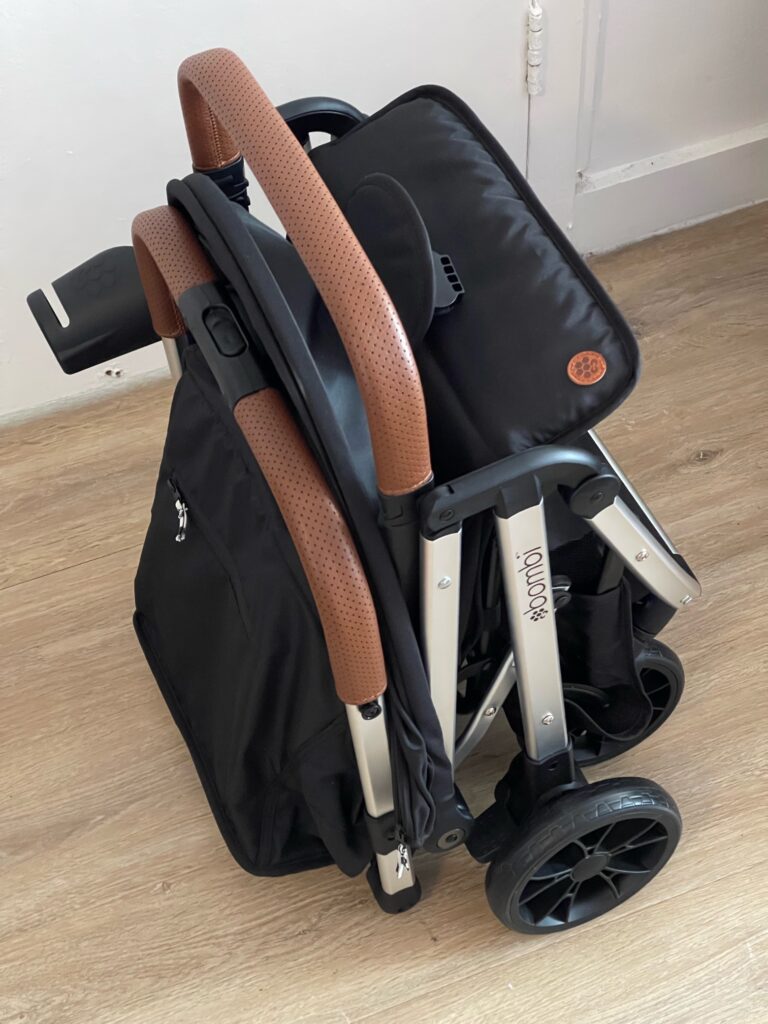 Because the Bebee stroller is so lightweight, I thought it would feel too rickety on walks, but it actually offers a really smooth drive. It is best on flat ground but can still handle a bumpy sidewalk. The turning radius is great, making it easy to maneuver around small spaces and sharp turns. I am not afraid to take the Bebee into crowded shopping malls or grocery stores.
The storage on the stroller makes it easy to bring the essentials for the day. There are side pockets in the seat so my kid can easily reach any toys we throw in there, and there is a zip-up pocket in the back for all my needs. The undercarriage also has basket storage, enough for a small diaper bag. My favorite feature is the XXL canopy with a zip-out extension. My newborn stroller seat didn't pull down as far as I wanted, and I was always nervous about the amount of sun my baby was getting. The canopy on the Bebee typically offers great sun coverage, but imagine my surprise when I found the zipper that allows you to extend the canopy for even more coverage! I also think the canopy material would be good coverage from light rain, but I haven't had the chance to test that theory. There is even a magnetized peekaboo window at the top of the canopy so I can sneak peek at my kid when I need to.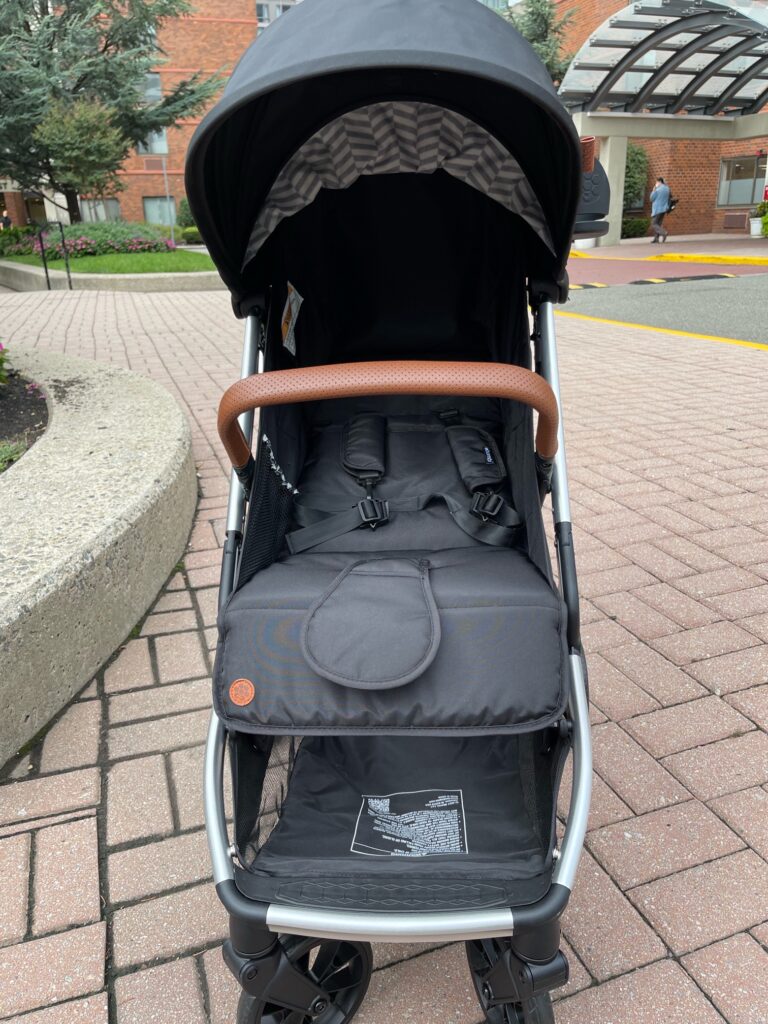 Overall, the Bebee Lightweight Stroller is a great buy: it is compact, easy to maneuver, and offers many features, all for an affordable price. This is my go-to stroller when traveling with my kid alone because it is easy to open, fold, store, and light enough for me to carry. I definitely recommend it to all new parents out there.