With the mission of creating the first-ever comprehensive and targeted economic risk assessments on the most used chemical groups in the world, Toxic Free Future For Our Children (TFFFOC) is undertaking the responsibility of finding solutions to the unregulated toxic chemicals that are polluting our lives, the life of our children, and the planet. Anne Robertson, Environmental Health Activist and founder of TFFFOC, is eager to solve the global toxicity crisis that is damaging children's health. We find Anne's passion and sense of urgency and inspiration and selected her as our Eco Maven of May. 
1.What's your name, and what's your occupation?
Anne Robertson, Founder of TFFFOC and VP of the investment firm, Robertson Stephens.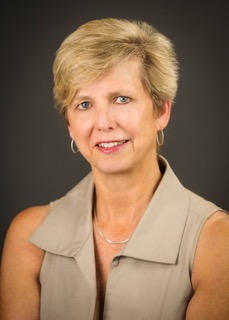 2. What's your major?
International Relations and Sociology.
3. Can you share with our readers a little bit about your upbringing and how did it shape your views on the power of big businesses in the marketplace?
I spent most of my childhood in Richmond, VA, in the shadows of the business that my great grandfather founded in 1919, Reynolds Aluminum which grew to become a Fortune 500 company. He was instrumental in breaking up the aluminum monopoly that Alcoa controlled. He felt monopolies were not good.
I am also the great-great-niece of RJR, Founder of Reynolds Tobacco, and I was shocked to learn about the 'Tobacco Playbook.' A disinformation campaign created by the tobacco industry, and adopted by many other sectors, deliberately manipulated and denied the scientific facts that protect human health and the environment.
4. As a dedicated advocate of environmentally conscious organizations, how did you get involved with toxic chemicals and human health, especially children's health?
Twenty-five years ago, I had my first hint that our everyday environment is far more harmful to human health than I had ever imagined. When I was a young Mom with two toddlers and an infant, and as with most new moms, my children's health and well-being were foremost on my mind. So, when I discovered shortly after moving into our new home that three members of the previous household had died of cancer while living in the house, alarm bells instantly sounded, and my maternal instincts took over. After losing several family members to cancer and witnessing first-hand the toll it takes, I intuitively felt there was something unhealthy in the house and that it could threaten my children's health.
The year of our move was 1996, and Google and the internet were not yet widely available. I had few resources at my fingertips to discover if my maternal instinct to protect my children from harmful substances was indeed warranted. My husband felt I was overly concerned and that my fears were unwarranted, but I was sure there was something wrong, so I did not give up searching for answers.
And it was two years later, thru a serendipitous meeting while on vacation in Vermont, that my fears and concerns for my children's health were confirmed when I met the Executive Director of Healthy Child Healthy World. I learned that the founders of Healthy Child Healthy World, Nancy & Jim Chuda lost their only child to a non-genetic form of cancer at age 5. Her cancer was later linked to pesticide exposure, and that both saddened and shocked me enough to take action.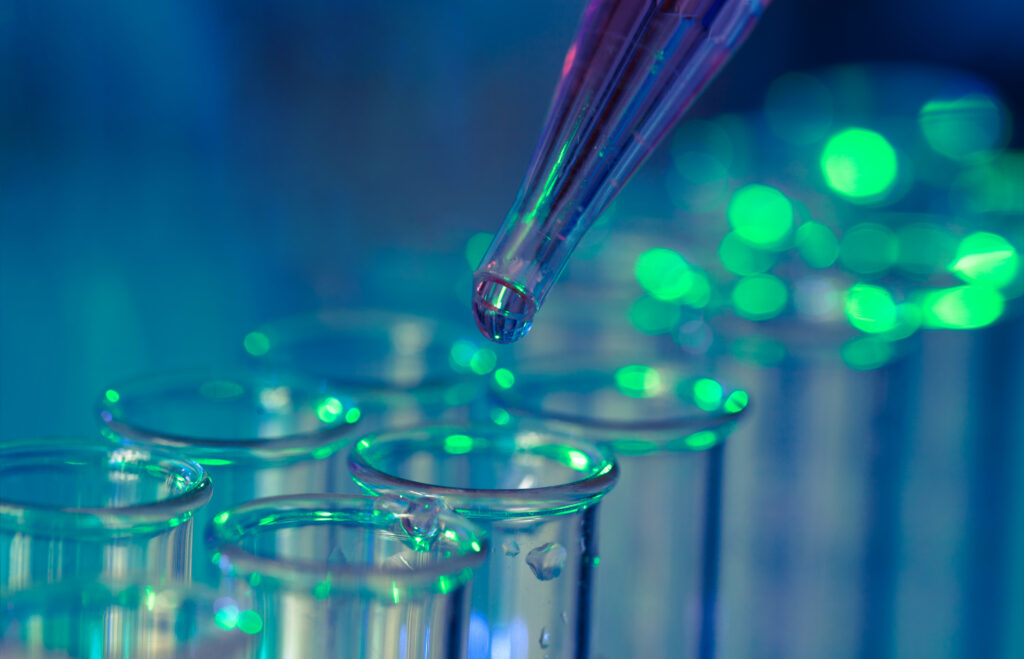 5. What inspired you to embark on this journey?
The health and well-being of my three children inspired me. I was particularly concerned and worried after discovering that three people had died in the house we had just moved into. The legacy of my deceased uncle, the former Lieutenant Governor of Virginia, also inspired me. He died of a massive brain tumor in 1971 and was a champion for youth, equal rights, and creating a fair and equal playing field for all.
6. Tell us about Toxic-Free Future for Our Children.
TFFFOC is a global initiative to address our global toxicity crisis that is threatening the health and well-being of children. The goal is to create the first-ever comprehensive health and economic risk assessments on the widespread overuse of toxic chemicals such as PFAS, organophosphates, halocarbons, POP's, phenols, phthalates, and heavy metals. Our unique risk assessments will create rapid change thru informing and educating investors, brands, policymakers, and consumers about the actual cost of the overuse of toxic chemicals.
7. What made you start this organization?
I felt a lack of health and economic risk assessments on the overuse of widely used toxic chemicals groups. I also felt there was a lack of collaboration among the top independent researchers. Many have been working in silos and felt that TFFFOC could play a critical role in bringing them together.
8. Is TFFFOC working at a governmental level to push for preventive policies against companies that operate with impunity, deliberately manipulating and denying the scientific facts that protect human health and the environment?
TFFFOC is not yet working at a governmental level to push for preventative policies against companies. We expect that our health and economic assessments will help tremendously towards that effort.
9. What would you like to achieve with TFFFOC?
The ultimate goal of TFFFOC is to turn off the tap on toxic chemicals and wake up the American and global community to the harm our global toxicity crisis is causing us, all especially our children. On average, there are currently over 287 different industrial pollutants found in the cord blood of newborn babies. Minority babies bear a disproportionate pollution burden due to their proximity to busy roads, industrial sites, and older housing. I would love to see a reversal of this disturbing trend. The key metrics of success for TFFFOC would be reducing industrial pollutants in the cord blood of newborn babies.
10. With the COVID-19 pandemic in mind, as well as social inequalities and climate change, what's the future of socially conscious companies in the U.S.?
In 2020 we witnessed the reckoning and consequences of a dual crisis caused by the global pandemic combined and the tragic murder of George Floyd, which have exposed some but certainly not all of the Chicago School of Business/Neoliberal economic philosophy flaws.
These dual crises have occurred on the heels of a tectonic shift in business values and priorities. In 2018, the CEO of BlackRock, the world's largest investment management corporation with over $8.7 trillion assets under management, announced that if CEOs and business leaders wanted to continue to work with them, they must not only deliver financial performance but also show their contributions to society.
A year later, the Business Roundtable (BRT), an association of over 200 CEOs from the largest corporations in America, endorsed the principle that corporations exist primarily to serve shareholders with one goal only, which is to increase shareholder wealth. Their statement issued an equally powerful message with the view that the new purpose of corporations is to promote "an economy that serves all America."
In their statement, BRT mentioned the importance of creating value for customers, investing in employees, fostering diversity and inclusion, dealing far more fairly, openly and ethically with suppliers. Also, it highlighted the need to support the communities in which they are working, protecting the environment, and ironically last on the BRT's list are shareholders; This was quite a shift for such an influential group of powerful CEOs. By formally embracing many stakeholders, corporations can now more comfortably make decisions and take stands that can positively influence the society they were previously uncomfortable making.
11. What actions can regular citizens take to help promote conscious companies?
One of the main actions ordinary citizens can take is to purchase toxic-free, safe products certified by MADE SAFE or EWG Verified. As consumers become more aware and increasingly purchase more non-toxic certified products, this will move the market and send a message to companies that are greenwashing and deceiving the public about the toxic ingredients in their supply chain, that they need to change, or their bottom line will pay the price.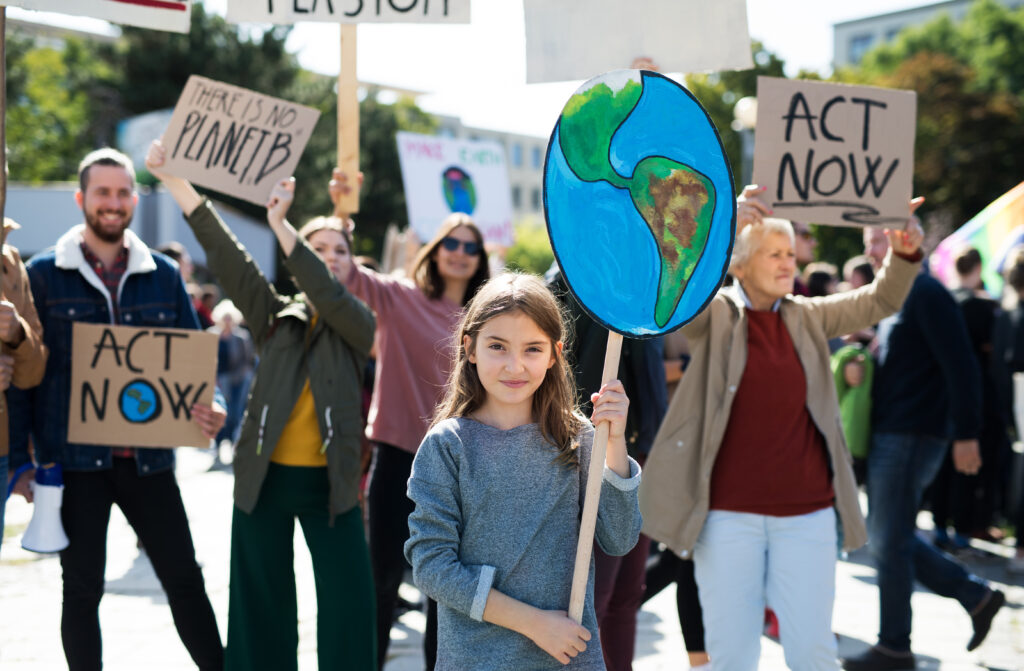 12. If you could make only one significant environmental change in 2021, what would it be?
I would love to see the Biden Administration strengthen the Toxic Control Substance Act, the U.S. law for chemical management. On June 22, 2016, President Obama signed the Frank R. Lautenberg Chemical Safety Act for the 21st Century. It was bipartisan legislation created to fix America's badly outdated safety law. When the Trump administration took over the EPA, they started to roll back the law's implementation, driving it dangerously off the rails and putting public health at risk. I believe the Biden Administration should make the strengthening of this law one of its highest priorities.
13. What can you tell us about the Bahamian Ecosystem Regeneration Project?
The Bahamas, like many island nations, is faced with multiple challenges which have been further exacerbated by global climate change and COVID-19. Some of these challenges include land erosion, increased hurricane frequency, food security, and economic impact related to a reliance on travel and tourism. The purpose of this project plan is to outline one path for building island nation resilience while addressing economic diversification, food security, and the impacts of climate change. Our intention is that this project will create a replicable model to be used by other island nations around the globe.
The proposed plan includes a diverse group of stakeholders bringing together their collective resources, talents, and network to bring the project to fruition over the next three-five years. Currently, the stakeholders include Naturepedic, Toxic Free Future for Our Children, Verdant World, Trees for the Future, and Dollar Donation Club. This will also provide the perfect opportunity to use this project as a template demonstration project for Toxic Free Future for Our Children while providing a cascading number of benefits to the local economy and community.
14. Who inspires you?
The people who inspire me the most are the individuals and changemakers in this country and around the globe who are speaking out about economic, racial, and social injustices and are also taking action to create a world that works for all. I am excited to be working with a few of them!
15. If you could have a conversation with anyone living or deceased, who would it be?
The person I would most like to have a conversation with would be my uncle, Julian Sargeant Reynolds. He died at the age of 34 of a massive brain tumor. He was Lieutenant Governor of Virginia at the time of his death, and he was probably the family member who has inspired me the most.
He died in 1971, shortly after civil rights legislation was passed. He was a great champion for civil rights and inspired Virginia's youth to get involved in civics and public life. I've included a quote from a speech he made shortly before he died, which I found in a book written 25 years after he died called; "Sarge Reynolds: In the Time of His Life."
"Why is it important that you or I or anyone take an interest in the complex, interrelated and sometimes discouraging events which move about us?
Why not let it slide and let someone else worry about it – why snatch your happiness as quietly as you can died uncommitted? This is the easy way, you know, it is the safe way for an individual."
"But it is deadly for a society – history is strewn with the tragedy that engulfed advanced civilizations who lost interest.
Democracy is a fragile instrument.
It is not flags and ceremony, nor reverence or awe; it is the intelligent pursuit of freedom and human dignity on the part of a people determined to honor a rule of law expressed by the majority.
Democracy is not a sometimes thing.
I look forward to a great future for America….a future in which our country will match its military strength with our moral strength, its wealth with our wisdom, its power with our purpose. I look forward to an America which not be afraid of grace and beauty, which will protect our natural environment, which will preserve the great old houses and public squares and parts of our nation's past and which will build handsome and balanced cities for our future. And I look forward to an America which commands respect throughout the world not for its strength, but its civilization as well."
16. How do you balance your life between work, advocacy, and family?
It can be a challenge. I struggled with keeping a job, advocacy, and family balance when raising my four children. There were much more challenging days than others, but I survived by telling myself I'm doing the best I can. And now, I am thrilled that all my children are thriving in their personal lives and careers and are doing very well.
17. What is next for TFFOC?
We have been in fundraising mode for the last four months and are close to reaching our goal of $1,000,000. Once that happens, we will officially launch with a simple 3-step approach, beginning with a peer-reviewed position paper that supplies the world with a guide on the current state of our global toxicity crisis and the critical leverage points available to solve the global toxicity crisis.
Next, we will use the position to inform about creating a Bill to protect the health of children globally. We will start with the Toxic Free Future for Our Children Bill in the U.S. at state and national levels and then move to other countries worldwide.
Simultaneously, we will be working on scientific research projects to develop our knowledge on the global toxicity crisis and create and publish the first every comprehensive health and economic risk assessments on the main toxic chemical groups.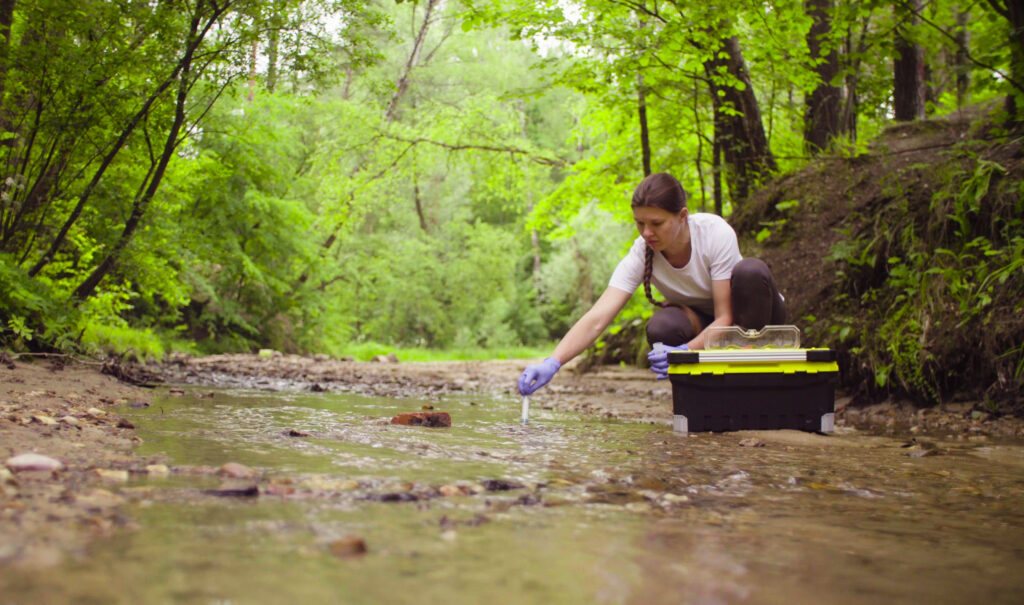 18. Is there any advice you would like to give to young women looking to follow in your footsteps that you wish you had been told when you were just getting started?
Yes, I would say that it can, and most likely, it will be a rocky road. Juggling a career, motherhood, and a healthy and stable marriage it's equally challenging as trying to reach a healthy balance when you don't have a full-time job, and you are a stay-at-home mom, and I have done both.
I would also add to keep putting one foot in front of the other and don't ever be shy to raise your hand and ask for help. I struggled quite a bit with thinking I could do it all, and when I finally asked for help, it was the best thing for myself, my children, and my family!