The idea of being able to step away from reality and reexamine our lives from a different perspective is alluring in so many ways—but all too often we are faced with the big question of "How?"
There are so many techniques and tips on manifesting a more balanced mind that eco18 thought we would share a few of our favorite books that go in depth on how to become more mindful. From how-to's on decluttering your life, to exercises that help reduce stress, to simple tips on having a more positive and balanced outlook, these book have it all. And we can't wait to share with you…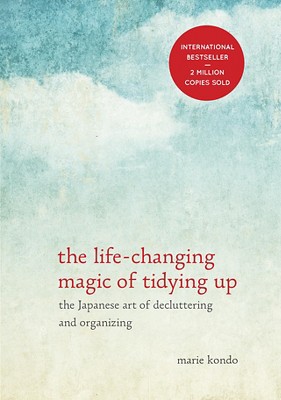 The Life-Changing Magic of Tidying Up: "Despite constant efforts to declutter your home, do papers still accumulate like snowdrifts and clothes pile up like a tangled mess of noodles?
Japanese cleaning consultant Marie Kondo takes tidying to a whole new level, promising that if you properly simplify and organize your home once, you'll never have to do it again. Most methods advocate a room-by-room or little-by-little approach, which doom you to pick away at your piles of stuff forever. The KonMari Method, with its revolutionary category-by-category system, leads to lasting results. In fact, none of Kondo's clients have lapsed (and she still has a three-month waiting list).
With detailed guidance for determining which items in your house "spark joy" (and which don't), this international bestseller featuring Tokyo's newest lifestyle phenomenon will help you clear your clutter and enjoy the unique magic of a tidy home—and the calm, motivated mindset it can inspire."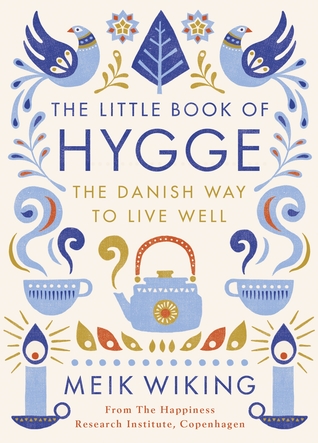 The Little Book of Hygge: Danish Secrets to Happy Living: "Embrace Hygge (pronounced hoo-ga) and become happier with this definitive guide to the Danish philosophy of comfort, togetherness, and well-being.
Why are Danes the happiest people in the world? The answer, says Meik Wiking, CEO of the Happiness Research Institute in Copenhagen, is Hygge. Loosely translated, Hygge—pronounced Hoo-ga—is a sense of comfort, togetherness, and well-being. "Hygge is about an atmosphere and an experience," Wiking explains. "It is about being with the people we love. A feeling of home. A feeling that we are safe."
Hygge is the sensation you get when you're cuddled up on a sofa, in cozy socks under a soft throw, during a storm. It's that feeling when you're sharing comfort food and easy conversation with loved ones at a candlelit table. It is the warmth of morning light shining just right on a crisp blue-sky day.
The Little Book of Hygge introduces you to this cornerstone of Danish life, and offers advice and ideas on incorporating it into your own life, such as:
Get comfy. Take a break.
Be here now. Turn off the phones.
Turn down the lights. Bring out the candles.
Build relationships. Spend time with your tribe.
Give yourself a break from the demands of healthy living. Cake is most definitely Hygge.
Live life today, like there is no coffee tomorrow.
From picking the right lighting to organizing a Hygge get-together to dressing hygge, Wiking shows you how to experience more joy and contentment the Danish way."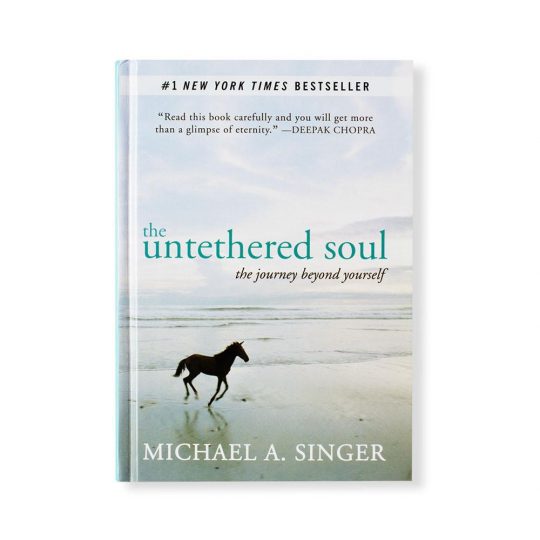 The Untethered Soul: "Whether this is your first exploration of inner space, or you've devoted your life to the inward journey, this book will transform your relationship with yourself and the world around you. You'll discover what you can do to put an end to the habitual thoughts and emotions that limit your consciousness. By tapping into traditions of meditation and mindfulness, author and spiritual teacher Michael A. Singer shows how the development of consciousness can enable us all to dwell in the present moment and let go of painful thoughts and memories that keep us from achieving happiness and self-realization.
Copublished with the Institute of Noetic Sciences (IONS) The Untethered Soul begins by walking you through your relationship with your thoughts and emotions, helping you uncover the source and fluctuations of your inner energy. It then delves into what you can do to free yourself from the habitual thoughts, emotions, and energy patterns that limit your consciousness. Finally, with perfect clarity, this book opens the door to a life lived in the freedom of your innermost being."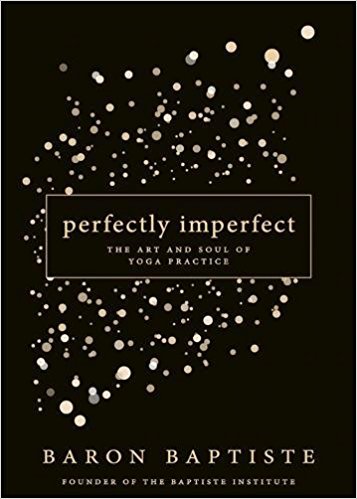 Perfectly Imperfect: The Art and Soul of Yoga Practice: "This book takes readers beyond the foundations of the practice by speaking to everything that happens in their bodies and minds after they get into a yoga pose. That is where the true transformation occurs, and where much rich spiritual and emotional growth is available. Readers will learn how to move through their lives with grace and flow, begin again when a situation becomes difficult, "be a yes" for their innermost desires, give up what they must, follow their intuition, and find their truth north."