Can you smell it? The smell of pumpkin pies, hot chocolate, warm apple cider and crackling fires is once again upon us… Happy First Day of Fall!
There's nothing quite like the Fall season, what with its deliciously warm treats and the anticipation of upcoming holidays. And while we're sure we don't need to do much convincing to get you amped up for the Fall season, today we're going to be taking you through our current favorite Fall essentials. With everything from our favorite foods and recipes, to cute décor and slippers, we've got all of our bases covered.
So if you're interested in checking out our Fall 2017 essentials, look no further…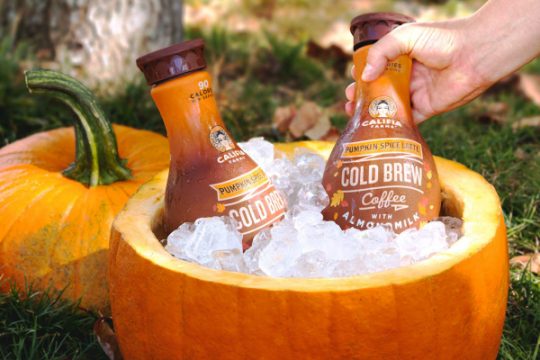 Califa Farms Pumpkin Spice Latte Cold Brew: Is there anything that screams Fall more than a pumpkin spiced latte? I think not. But who really wants to go to the trouble of heading out to your local coffee shop and waiting online to get a mug of this goodness? Definitely not me! Instead, the Califa Farms Pumpkin Spice Cold Brew is an absolute staple in my fridge. Dairy free and delectable, this yummy coffee can be served hot or cold and pretty much guarantee's I'll be in the Fall spirit as soon as it touches my lips!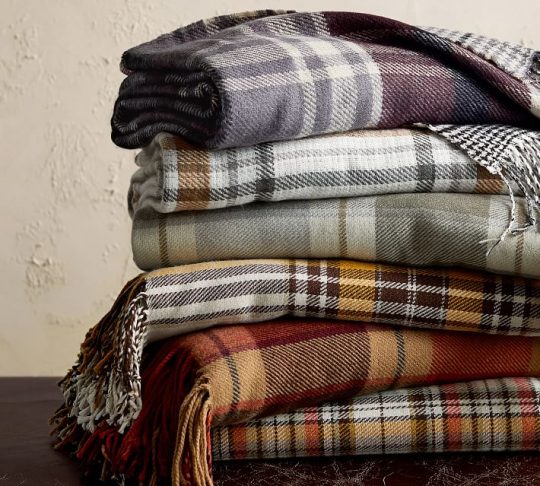 Pottery Barn Benjamin Plaid Throw: We admit it: we're suckers for plaid in the Fall. There's no shame in the plaid game! So to keep cozy by the fire this Fall, we are loving the Pottery Barn Benjamin Plaid Throw. A beautiful blend of warm neutrals, this blanket is perfect for snuggling and is a stellar way to up the Autumn décor in your house.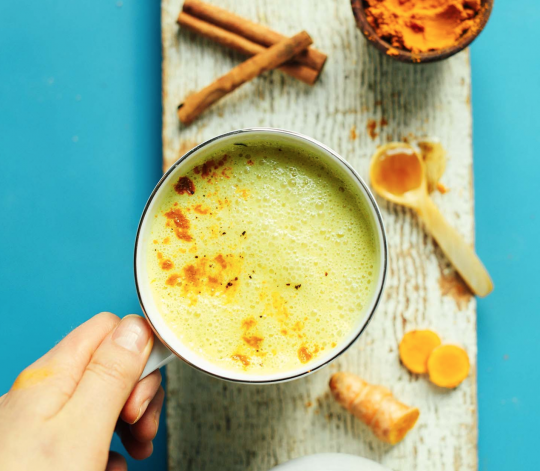 Minimalist Baker Golden Milk Recipe: For anybody who isn't a fan of Pumpkin Spice Lattes, or any other traditional Fall drink, we recommend brewing up your own "Golden Milk," recipe courtesy of Minimalist Baker. Though the ingredients may sound a little strange at first (i.e. Almond Milk, Turmeric, Cinnamon, Maple Syrup, Black Pepper etc.) we promise you that it is absolutely divine and is pretty much a hug in a cup. Who doesn't want that?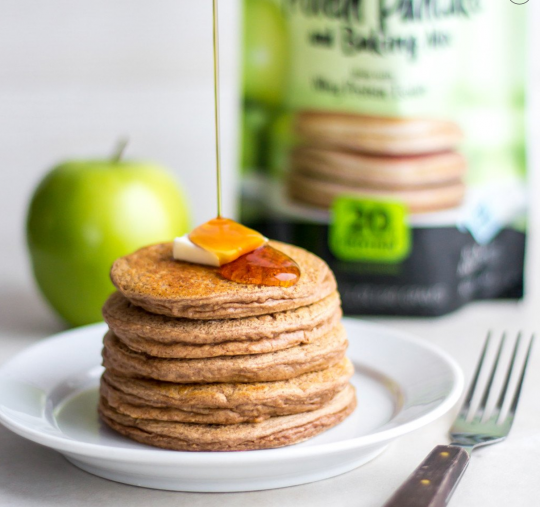 FlapJacked Cinnamon Apple Protein Pancake Mix: Just because it isn't bikini season anymore doesn't mean that you should be deterred from going to the gym! After your morning workout, nothing is quite as satisfying in this cooler weather than gobbling up some protein pancakes. And the FlapJacked Cinnamon Apple Protein Pancake mix is a perfect option. Packed with 20 grams of protein and no added sugar, this baking mix will let you indulge in the flavors of Fall without any guilt!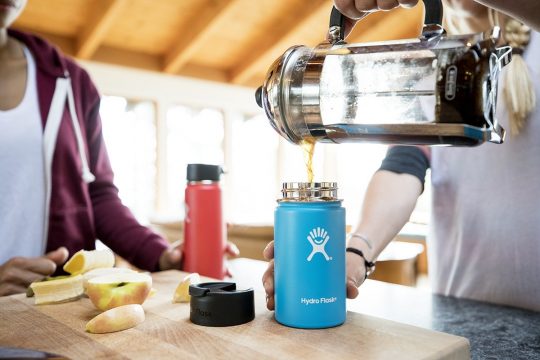 HydroFlask Coffee Thermos: When walking to classes or work on crisp Fall mornings, a nice warm beverage is a necessity. But it can be hard finding the perfect thermos for on the go that will keep your brew nice and hot. That's where our hero, HydroFlask, comes in! Their TempShield Technology promises to keep your drink piping hot for up to 6 whole hours. The morning commute doesn't sound so bad anymore, huh?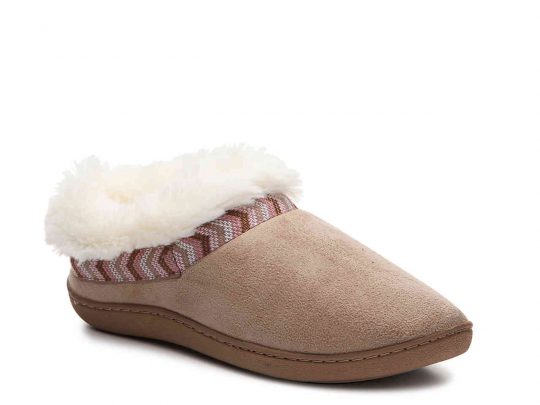 Dr. Scholls Tatum Slippers: Last up, nothing makes a cozy night like a pair of fluffy and comfy slippers. Dr. Scholl's Tatum Slippers are some of the best vegan slippers on the market and are made with memory foam for the ultimate cushioning, as well as faux-suede and a faux-fur lining. So pop these on, grab your Pottery Barn Throw, make some pancakes with a side of Golden Milk and enjoy the upcoming fall season!
We know we will!