With the Easter Bunny having visited, the snow seeming to have come to a halt, and the temperatures rising, it's safe to say Spring is finally here! And while the flowers and warm weather are exciting, there's no denying that there is one thing about this season that will either make you ecstatic or make you cringe: SPRING CLEANING.
Yep, you heard that right. It's time to break out the mops and brooms and get to scrubbing. But scrubbing with what, you ask? I mean… nobody wants to start off this new and refreshing season by dousing their homes with chemical bleaches and tile cleaners, do they? Nope, this Spring it's all about CLEAN AND GREEN Spring cleaning. Because why would anybody want to start afresh with any kind of toxins? Instead, eco18 is challenging YOU to Spring clean the greenway. We have compiled a list of our favorite non-toxic cleaning products that are sure to spiff up your home, without compromising your health or the health of the environment. Let's check it out: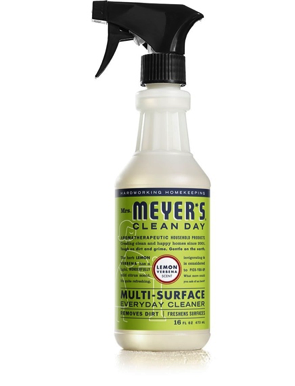 1.     One thing all clean homes have in common? The abundant use of all-purpose surface cleaners. While brands like Windex or Clorox tend to be the first products that come to mind in this category, they aren't exactly the most eco-friendly. Instead, try checking out the brand Mrs. Meyers. Their Multi-Surface Everyday Cleaner is an awesome option and comes in (get this) 13 different scents- with everything from fresh smells like mint and basil, to more exotic scents like radish, rosemary, and lemon verbena. This product is usable on wood, tile, countertops, walls, porcelain, and so much more. And to top it all off, the ingredients are at least 98% plant-derived.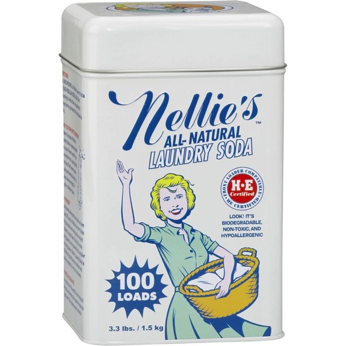 2.     Now that we're breaking out our Spring clothes from being stuffed away in the back of our closets or hidden up in the attic, giving them a quick wash is a total must before actually wearing them in public. I mean, you don't want to walk around with a chic dust bunny on your back, do you? Our favorite natural laundry detergent has to be Nellie's All Natural Laundry Soda. The list of certifications on this product is truly insane- in the best way possible. All natural, biodegradable, non-toxic, hypoallergenic, gluten-free, non-SLS or SLES, no GMO's, septic safe, and Leaping Bunny certified (cruelty-free), Nellie's Laundry Soda is as legit as it gets.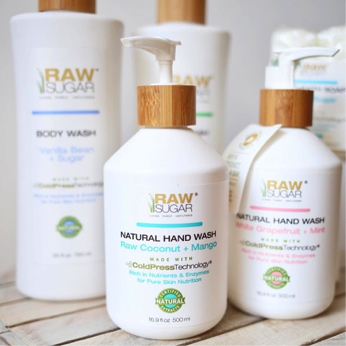 3.   Last but not least, after a long, hard day's work of cleaning, you're going to want to make sure your hands are cleared of any leftover grime. It's time to stock the kitchen and bathroom sinks with some quality and clean hand soap! The hand wash of Raw Sugar is jam-packed with wholesome and hydrating ingredients such as coconut to restore moisture, mango to uplift and brighten, and essential oils to feed your skin with nutrients. Not to mention, 25% of Raw Sugar's bottle packaging is made out of post-consumer recycled materials, and the bottle pumps are made of sustainably-sourced natural bamboo.
Happy cleaning everybody!