These may be just too good to give away!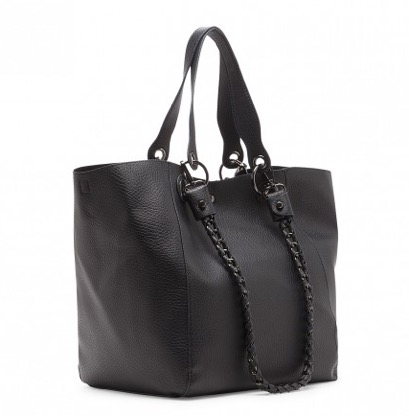 For the eco-friendly fashionista in your life, Sole Society offers an array of fashionable vegan bags to choose from. My personal favorite is the black Benson slouchy vegan tote, made with soft vegan leather. It can be worn four ways, which makes it convenient for all occasions, whether running errands around town, commuting to the office, or meeting friends for dinner. And at just under $65, it's a steal!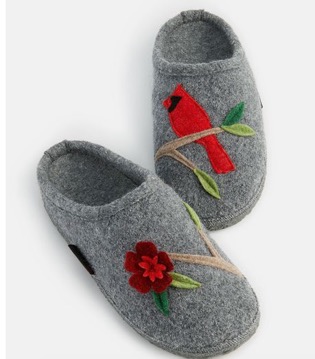 Keeping feet warm and comfy with a unique pair of Giessweins is the gift that keeps on giving. The adorable appliqués are only the beginning of what makes these houseshoes so amazing.
These ultra-comfortable houseshoes offer the support and stability of a shoe alongside the relaxed comfort of a slipper. The 100% boiled wool uppers are temperature-regulating and wick away moisture, creating a dry and healthy environment for your feet all year long. Naturally boiled wool is never itchy and the edge-free midseam ensures form-fitting comfort with no rubbing or chafing. The patented, slip- and water-resistant latex-dipped outsole will never mark or scuff your floors.
At $104 a pair, this might be the gift you give for yourself! Or for someone special, they're the ultimate indulgent treat for tired feet.
Origins Feel Good Candle™ Pine, Spruce & Orange is the perfect gift for anyone who loves candles. It's made from 100% soy wax in a recycled wine bottle container. For every candle purchased Origins will plant a tree through its Plant-a-Tree program with American Forests' Global ReLeaf.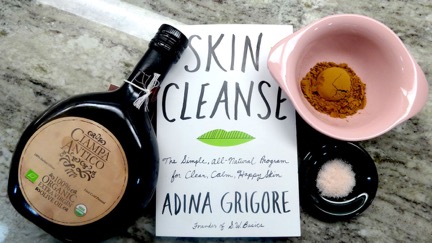 The Skin Cleanse Book leads and inspires encourages us to look eco-friendly and healthy ways to take care of our body and skin. The writer, Adina tried all sort of fancy products, skincare treatments, and doctors to fight against an infinite list of skin and beauty issues. None helped her, and in a decisive moment of her life, she decided to turn to her her kitchen to findthe magic recipe to feed her skin and clean her body.
That's how she walks us through a friendly and accessible dialog that will make help us understand how mother nature has the solutions to our daily beauty problems.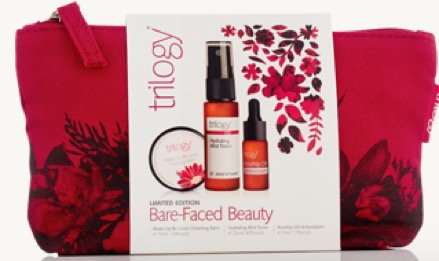 Our very favorite New Zealand skincare brand—Trilogy—has a perfect stocking stuffer.
Their limited edition Bare-Faced Beauty gift pack is the ultimate "skin-saver." This stunning purse pack is the perfect party-season pal with three handbag-sized nourishing, hydrating and reviving skin treatments. Treat yourself or a loved one to the powerfully natural Rosehip Oil Antioxidant+, a refreshing spritz of Hydrating Mist Toner and the amazing skin-soothing Make-Up Be Gone Cleansing Balm – perfect for removing party make-up!
Available at all Whole Foods Markets.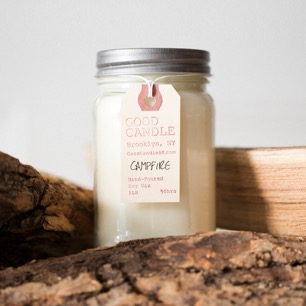 We just can't get enough candles! The unexpected crackling wood scent of "Campfire" could be just the thing you didn't know you were missing this holiday season.
Good Candle, out of Brooklyn, NY are beautiful in their simplicity.  Bring one of these hand-poured, soy wax jars to a holiday party, and you're sure to light up the room. With a whole pound of candle in a reusable mason jar, this is the gift that will surely keep giving, even throughout the following less glamorous winter months.
Marshmallows not included.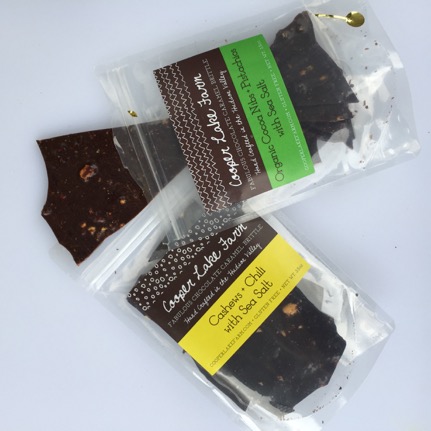 Looking for something sweet and different? Cooper Lake Farms has a wonderful and unique selection of brittles. Each brittle is handcrafted in small batches and made to order. Their latest selection of chocolate, caramel brittle is, well fabulous!
These awesome brittles can be enjoyed on their own , or are also fantastic with a variety of soft and hard cheeses. The folks from Cooper Lake Farms have a "suggested pairings" section on their website to get you started. At $7.00 for a 3.5oz pack, they make great stocking stuffers or hostess gifts. That's of course if you don't eat them all yourself