This recipe shows the power of charring veggies as a way to add interest to a salad. Perfect for spring as all the ingredients like the broccoli, radishes, spring onions and bright green parsley are coming into season. Sumac which is commonly used in Middle Eastern cooking is my go-to spice, it adds a little "lemony" tartness that's very refreshing.
Serves 6
5Tbs canola oil, divided
4 cups             broccoli florets
½tsp                lemon zest
1tsp                 Kosher salt, divided
¼tsp               ground pepper
1Tbs butter
4                      small spring onions (scallions) with 6 inches of greens, cut into ½-inch-thick pieces
¼ cup             parsley stems, finely chopped
1½tsp             Dijon mustard
1Tbs                lemon juice
1Tbs                red wine vinegar
½tsp               ground sumac
3Tbs                EVOO (extra virgin olive oil)
2 cups             cooked KAMUT® wheat berries
½ cup crumbled feta cheese
½ cup thinly sliced red radishes
Sumac can sometimes be hard to find, I've had the most luck with Spicely Organic Spices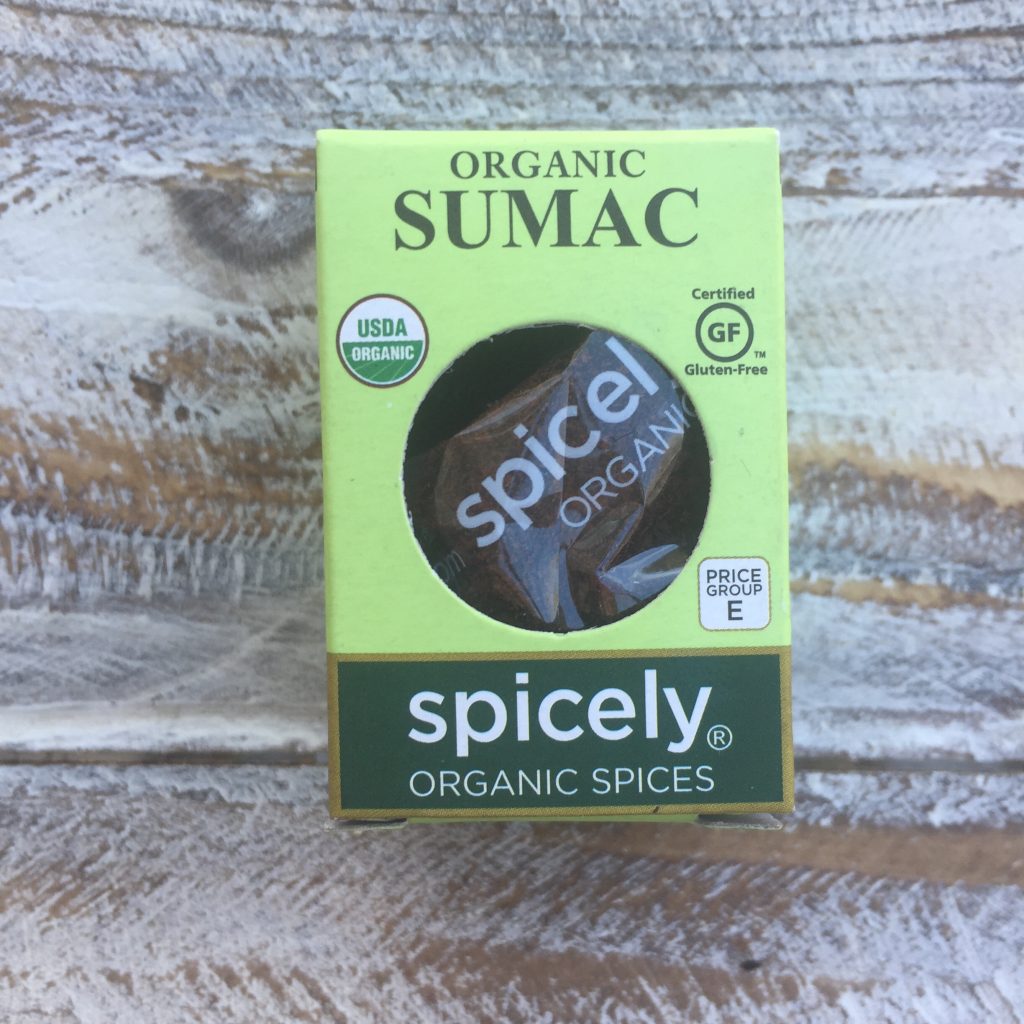 Heat a large cast iron skillet over a high heat until very hot. Add two tablespoons of canola oil and broccoli. Cook, turning often with tongs, until softened and charred, 3-5 minutes. Transfer to a large bowl and add the lemon zest, ¼ teaspoon of salt and pepper, stir to coat.
Reduce heat to medium, add the butter and spring onions and ¼ teaspoon of salt to the pan. Cook, stirring occasionally until softened and charred, about 5 minutes.
Place parsley stems, mustard, lemon juice, vinegar and sumac in a mini food processor and pulse until combined. Drizzle in the olive oil and remaining three tablespoons of canola oil in a slow stream until fully incorporated. Add the remaining ½ teaspoon of salt and pulse to combine.
Add KAMUT® wheat berries, feta and radishes to the veggies. Toss with the vinaigrette and serve.