Indulging in your favorite ice cream flavor is one of the best ways to cool down on a hot summer day. A few years ago, being vegan meant saying goodbye to ice cream. But now, vegans are in luck! This year's nut milk craze has led to some pretty tasty dairy-free options. Here are our top five vegan ice creams this season.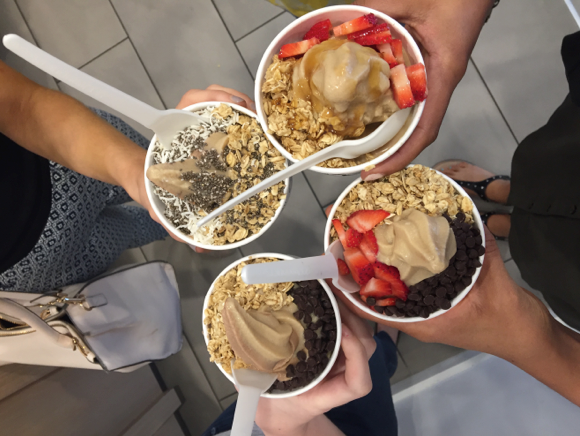 Pressed Juicery Freeze
A delicious soft-serve vegan and gluten-free treat that uses only fruits, vegetables, almonds and coconuts as ingredients. Depending on the location, you can choose from strawberry almond, vanilla, chocolate or matcha.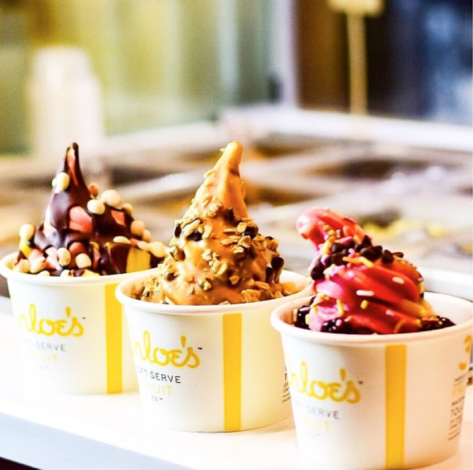 Chloe's Fruit
This ice cream is actually more of a soft serve fruit made with clean simple ingredients. Each flavor is made with only fruit, water and a touch of organic cane sugar. Depending on seasonal availability, the flavors to choose from are banana, dark chocolate, mango, strawberry, pineapple, blueberry, plum, tangerine, apple cranberry, pear and pumpkin.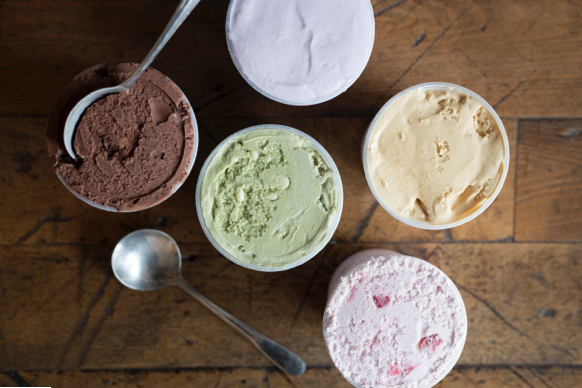 [FōMū]
[FōMū] ice cream is made from scratch with carefully sourced, plant-based ingredients. Their signature ice creams are made with coconut milk and a blend of organic, natural sweeteners. All flavors are all natural, preservative-free and made by hand, with no shortcuts. Sold by the pint, flavors to choose from include avocado, bourbon maple walnut, chocolate pudding, cookies & cream, fresh mint chunk, George Howell cold brew, magic bar, salted caramel, sweet lavender, Tahitian vanilla, and vanilla bean.

Coconut Bliss
This deliciously dairy-free coconut milk ice cream is sold by the pint and can be found in a store near you. All ingredients are certified organic, minimally processed and ethically produced. Flavors to choose from include cinnamon chocolate bliss, chocolate chip cookie, salted caramel & chocolate, vanilla island, dark chocolate, chocolate peanut butter, naked coconut, chocolate walnut brownie, chocolate hazelnut fudge, mint galactica, mocha maca crunch, ginger cookie caramel, cappuccino, cherry amaretto, and summer berry swirl.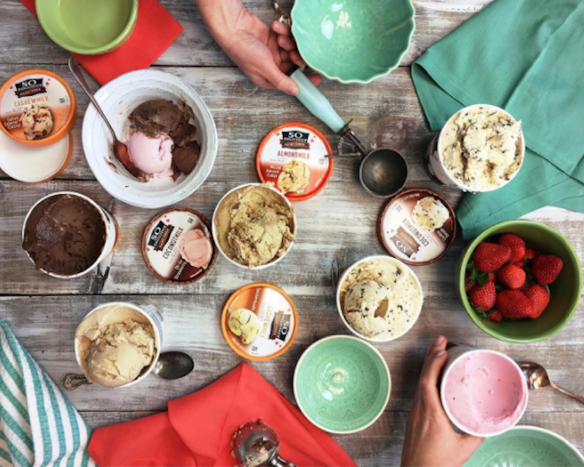 So Delicious
This brand offers a variety of ice cream flavors made from cashew, coconut, almond or soymilk and can be found sold by the pint in most grocery stores nationwide. All ingredients are certified vegan, gluten-free and Non-GMO.