If there's anyone who's hard to shop for, it's Dad. But make this years Father's Day a little bit easier by checking out some of these awesome, eco-friendly gift ideas that will be sure to leave him grinning…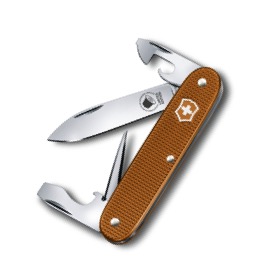 Victorinox Swiss Army Pioneer Nespresso Pocket Knife: A collaboration between the two Swiss powerhouses, Nespresso and Victorinox Swiss Army, the Pioneer Nespresso Pocket Knife is a limited edition feature for 2017 that is crafted from 24 recycled aluminum Nespresso coffee capsules a piece. This nifty knife has 7 key functions including a blade, screwdriver and bottle opener.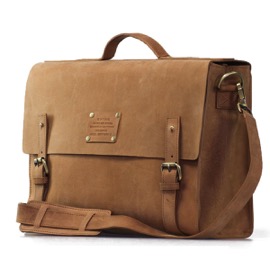 2.   Dirty Harry Eco Camel Bag: Based out of Amsterdam and handcrafted in India through Fair Trade Organizations, OMYBAG uses  eco-leather that is sourced locally in India, and is free of harmful chemicals. A Fair Trade Company, OMYBAG is working towards social change by promising a safe and healthy environment for their workers where health costs are covered and women are empowered. When your Dad opens up this Dirty Harry Eco-Camel bag, which is perfect for books and computers, you can give him the extra gift of knowing that the bag is completely ethical.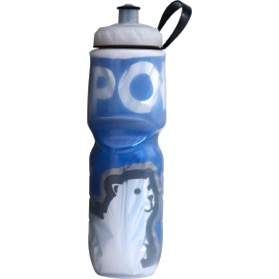 3.     Polar Bottle Reusable Water Bottle:
Polar Bottle was found in 1994, and has since established itself as one of the most environmentally friendly water bottles out there. All bottles are American made, which provides employment to local workers, and all components are locally sourced which minimizes shipping and therefore the environmental impact that goes with it. It is estimated that about 2 Million tons of single use water bottles end up in land fills every year, and Polar Bottle is working to reduce that waste. So pick up a bottle today, and feel even better about drinking your water for the day.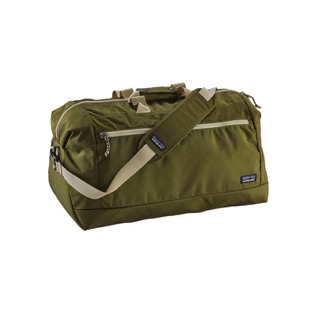 4.     Patagonia Headway Duffel Bag: With a water repellant finish, reinforced web handles and a removable shoulder strap, this Patagonia duffel is perfect for your dad's weekend travels or business trips. And best of all? Patagonia is well known for its immense sustainability efforts. Patagonia is focused on taking responsibility for the lifecycle of their products, and focuses on using recycled goods and sustainable fibers such as hemp, organic cotton, recycled nylon, recycled wool and more. On top of this, Patagonia donates 1% of sales to support environmental organizations around the world, and fund for support at the grassroots level.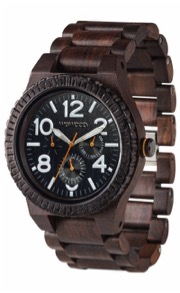 5.   WEWOOD Kardo Watch: With a sleek wood band and a rich wood grain face, this Kardo watch from WEWOOD would be a great way to treat your Dad right this Father's Day. WEWOOD produces hypoallergenic watches and eyewear that is completely free of toxic chemicals, and collaborates with Trees for the Future, Treedom and American Forests to plant a tree for every timepiece purchased. Since 2011, WEWOOD has planted over 42,000 trees and hopes to reach 1 Million by 2020. So be a part of the movement and gift your Dad with an awesome watch, all while helping out the planet at the same time!