This week we had the opportunity to attend the Ocean Conference at the United Nations! We were beyond thrilled to participate with global delegates, NGO's and international organizations on the commitment to save our ocean.  In September 2015, 193 members states of the United Nations adopted the 2030 Agenda for Sustainable Development, including 17 Sustainable Sustainable Goals that tackle the complex challenges facing the planet today – ending poverty, hunger and malnutrition, and responding to climate change. The conference addressed Sustainable Development Goal 14 which addresses the conservation and sustainability use of the oceans, seas and marine resources for sustainable development.
What did we learn from the conference:
Plastic takes 8% of our oil – plastic is an oil and gas product and it's in everything we use.
Covering more than 70 percent of the surface of our planet, oceans and seas provide half of the world's oxygen, carbon and serve as home to 80% of life on Earth.
Half of the marine life has been lost in the last 40 years due to plastic and pollution.
Fisheries already provide more than 3.1 billion people with 20 percent of their daily animal intake – but if the ocean continues to be polluted – guess where the plastic thrown away in the ocean ends up? Answer: Inside of the fish you're eating….think about that for a second!
Plastic debris is the cause of death of more than a million seabirds every year, as well as more than 100,000 marine mammals.
This issue is more critical than anyone realizes – we don't even have 20 years to fix this – we need to take action now!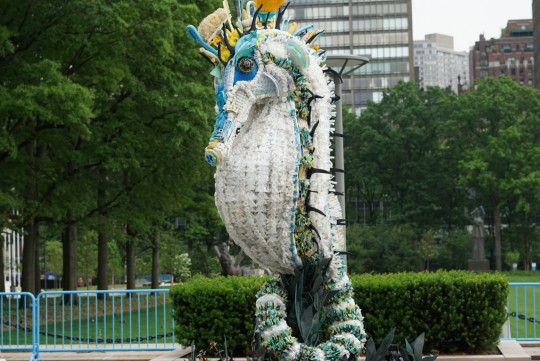 The week long conference help build momentum around this critical issue and we are looking forward to seeing all the ideas and recommendations from the conference be put in practice. Finally, we will leave you with this quote we heard at the conference  "partnership is the new leadership"…..what does that mean to us? It means that we need to collectively make a difference. Let me know what small changes you're making to help live a more eco – friendly life and save our ocean.