Queso Fundido With Chorizo, Jalapeño, and Cilantro
7 ounces dried chorizo, diced small
1 jalapeño, seeded and finely chopped
2 Tbs chopped cilantro
2 scallions, finely chopped
¼ tsp salt
1 pound Monterey Jack cheese, grated
Tortilla chips, for serving – our favorite is Xochitl – very thin and crispy
Lime wedges for serving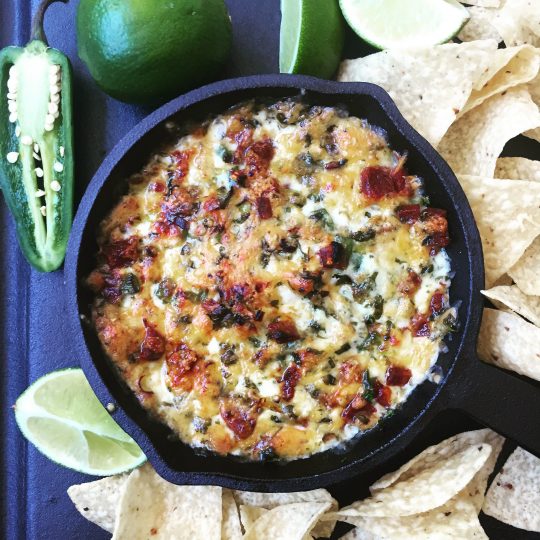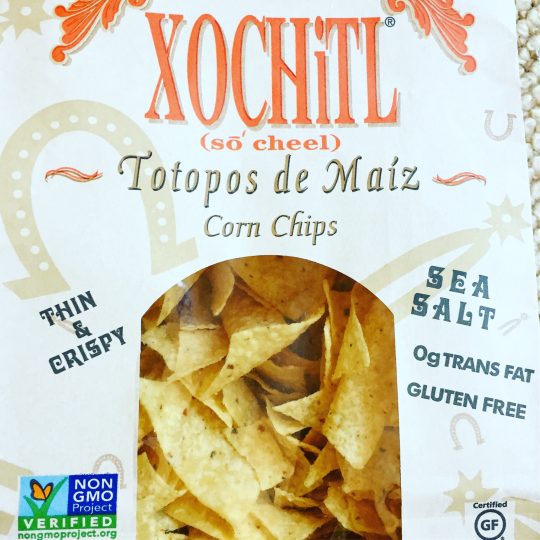 Heat a small skillet over medium-high heat. Add the chorizo and cook, stirring, until browned, 4 to 5 minutes, drain off the fat.
In a medium bowl, mix the jalapeño, cilantro, scallions, and salt. Add the cheese and toss well.
Heat the broiler. Combine the chorizo and cheese mixture and pour into a shallow baking, gratin dish or small cast iron skillet. Broil until melted and bubbling, about 4 to 5 minutes. Serve with the chips and lime wedges on the side.
Best served with your favorite tequila!