Eco18 was honored to participate again in Good Housekeeping and Made Safe's third annual Raise the Green Bar summit on October 24th. This year's event proved to be another deeply educational and enlightening day filled with riveting keynotes, panels and fireside chats from experts in several industries, ranging from beauty and fashion to food, farming, finance and even travel. While sustainable initiatives and needs vary across sectors, there was a common sense of overwhelming pertinency toward enacting feasible change to preserve and protect our planet, while dissecting realistic methods for living a more sustainable, mindful and healthy lifestyle. Here are some of our top takeaways:
The Rise of the New Blue Mindset
Dr. Wallace J. Nichols, Ph.D., Marine Biologist, Founder of the Blue Mind Foundation and author of national bestseller Blue Mind, kicked off the day with one of the most intriguing keynotes of the summit. Always feeling driven to and most at peace by water, Dr. Nichols embarked on a journey to unearth the scientific reasoning behind how being "near, in, on, or underwater can make you happier, healthier, more connected and better at what you do."
He opened up with the statement, "Emotional Health is the basis of sustainability," an angle that, in my opinion, hasn't been explored or talked about nearly enough. Dr. Wallace dissected the different terms 'Red Mind,' – associated with feelings of anxiety, stress, and constantly being in fight or flight mode, 'Gray Mind,' – associated with feelings of burnout and numbness – and 'Blue Mind' – associated with feelings of peace, relaxation, serenity and optimism. Not only is this extremely interesting, but it's also highly relatable. He went on to explain how now, more than ever before, people are experiencing prolonged states of Red Mind, leading to a spike in Gray Mind. Recent studies on workplace burnout support this, indicating that companies nationwide are "facing an employee burnout crisis." Wallace went on to address why being around water is one of the most effective ways to transition your red or gray mindset into blue, and recommends that the first step of doing so is to define "what your water is," literally or figuratively, and to seek it out as often as possible. What's yours?
The Good, The Bad and The Opportunity around Single-Use Plastics
One of our favorite panels from the morning session featured Lauren Singer, Founder of Package Free and The Simply Co., Kyra Sedgwick, Celebrity Climate Activist, and moderator Dianna Cohen, Cofounder & CEO of the Plastic Pollution Coalition, who all delivered a thought-provoking (and slightly terrifying) discussion on the ramifications of single-use plastics, the broken system of recycling (did you know 91% of plastics aren't recycled?), and the health risks of not only BPA, but also BPA-free replacements. Singer, environmental activist and expert on "all things waste," has impressively adopted a zero-waste lifestyle, remarking that all of her trash over the past 8 years could fit into a 16oz Mason Jar (wow!). What I found most remarkable was her ability to explain how feasible it actually is to cut down on plastics and adopt a zero-waste mentality. Check out her blog Trash is for Tossers to learn how.
Speaking of zero-waste, if you haven't already, check out Camilla Marcus's restaurant west~bourne in NYC's SoHo. Marcus was another speaker at this year's summit and spoke with tremendous passion about creating her entirely sustainable, "accidentally vegetarian and decidedly mindful" restaurant, which she announced will soon become the first entirely zero-waste restaurant in NYC!
Carbon Capture 101
Regarded by Time Magazine as a "Hero of the Environment," Dr. Graciela Chichilnisky is the CEO of Global Thermostat and Author of Reversing Climate Change. She is a "world leading economist and mathematician" who has written over a dozen books and 250 research papers. Her work is simply profound, and her accolades only prove to bolster this. Dr. Chichilnisky invented "Carbon Negative Technology" that works to "capture CO2 from air and transform it into profitable assets such as biofuels, food, beverages and enhanced oil recovery." Amongst many other components, Global Thermostat's technology holds the potential to replace gasoline, and can capture "significantly more CO2 than is being emitted," with hopes to create a system that can become carbon negative. The technology works to renew carbon, lower carbon emissions, and use CO2 to grow the economy through the commercialization of the excess CO2 that's already in our atmosphere. Her presentation was extremely educational, and this technology could be the biggest game-changer for not only our environment but also our economic landscape.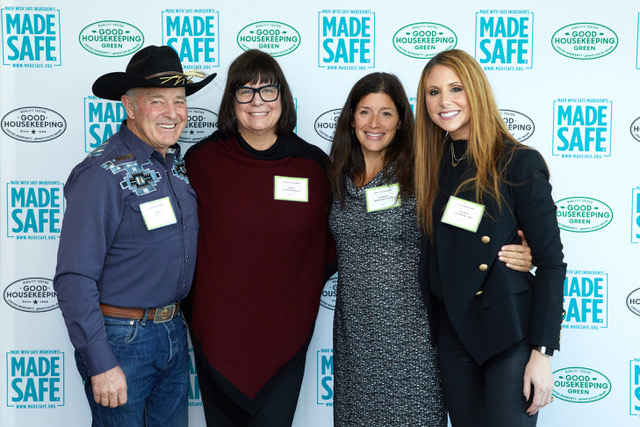 The Future of Our Food: From the Farm to the Table
This eclectic panel reflected on our agriculture and aquaculture industry. Bob Quinn, organic farmer and founder of KAMUT® brand khorasan wheat captivated the audience with his over 30 years experience finding ways to transform our food and agriculture system through his practice of regenerative organic farming, which in his view "Regenerative and organic without each other is incomplete." Gina Asoudegan, VP, Mission & Innovation for Applegate also delighted us all with her career as an entrepreneur, operating a restaurant and catering company in Philadelphia. "As a restaurateur and caterer, I believed that fresh, seasonal food tasted better and loved working with and supporting farmers." In her current position, Gina is dedicated to advancing the company's high standards of animal welfare, production, and taste. She also leads an incubator team designed to create products and a supply chain that supports the principles of regenerative agriculture. Carrie Brownstein, Global Seafood Quality Standards Advocate at Whole Foods Market spoke about her experience creating the world's leading standards for aquaculture, which include among other things broad measures to protect the environment. Carrie is of the thinking that it is best to look at what's being placed into the water, instead of focusing on what's already there. In her position at Whole Foods, Carrie analyzes critical issues in both ocean fisheries and aquaculture and how to work with producers to develop solutions that encourage greater sustainability in the seafood marketplace.
Good Housekeeping Sustainable Packaging Awards
Following last year's Raise the Green Bar Summit, Good Housekeeping launched its first-ever Sustainability Awards, highlighting key brands whose products excel in minimalistic product packaging standards, working to change the norm of overpackaged products. Good Housekeeping recently reported that 30% of municipal solid waste is packaging and containers, and that 91% of plastics aren't recycled, resulting in enormous carbon footprints and waste in our landfills and oceans. This pattern needs to be dismantled, and recognizing the opportunity to do so through minimal packaging is imperative.
Categories ranged from Cosmetics & Personal Care Products, Home Care & Cleaning Products, and Toys, three categories in which Good Housekeeping feels that "packaging is most wasteful." The Good Housekeeping team, along with TerraCycle and Brown & Wilmanns Environmental, LLC, vetted product packaging based on "material type & origin, product to packaging weight ratio, recyclability, compliance with model legislation and innovation." This year's winners were announced at the summit by Birnur Aral and Carolyn Forté of the Good Housekeeping Institute. The full list of winners can be found here. Congratulations to all and kudos to your efforts!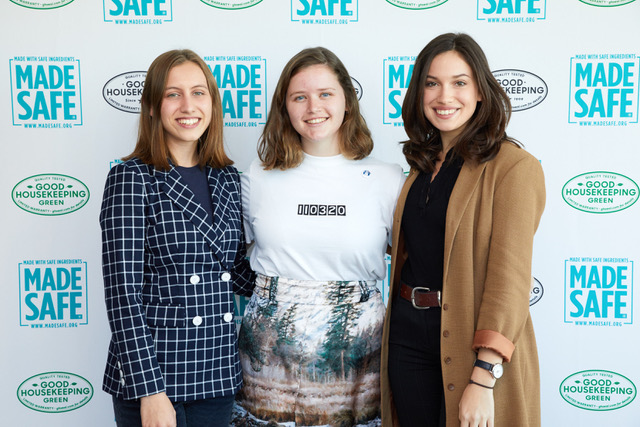 The Young Activists Shaping the Future
Three young leaders provided a refreshing and encouraging wrap-up panel that left us with a sense of hope of what to expect of a whole new generation of advocates. A young group that refuses to limit their efforts to a "one generation-only movement." Moderated by producer, host, and video editor for NowThis News in New York City, Lucy Biggers delivered a compelling discussion with Rachel Parent, founder of KidsRightTonow.org & GenEarthEvent.org, Alexandra Villaseñor, Youth Climate activist and Shelby O'Neil, founder of Junior Ocean Guardians & No Straw November. With only being 18-20 years old, these fierce activists are already making an impact by deciding to take action about matters that they care about: environment, food, and how to motivate other kids to help stand up and make a difference.