Well, I know what I will be doing on Saturday, May 19th, 2018 – watching the Royal Wedding!!  I remember when I first moved to New York in 1986, I got up before the sun to watch Prince Andrew and Fergie get married and I have not missed a Royal Wedding since! For William and Kate, I hosted a "Royal Wedding Party" in my New York City apartment all decked out with tons of beautiful blooms and served English themed foods and cocktails. I even had my own tiara.
This time will be more low key, but no less enjoyable. I'll be relaxing upstate at my mountain house and will, of course, have my tiara, although I may be wearing it with silk PJ's as I intend to start watching as soon as coverage begins live at 4:30 a.m. ET. I know the actual ceremony doesn't start until 7 a.m. ET, but I love all the lead-up, especially seeing the ladies arrive in their fabulous hats. The English know how to do "pomp and ceremony" and even though this wedding will be a little more relaxed, it will be no less spectacular.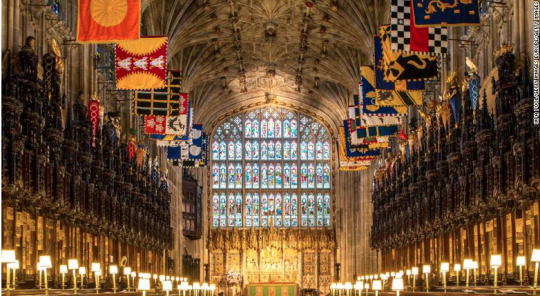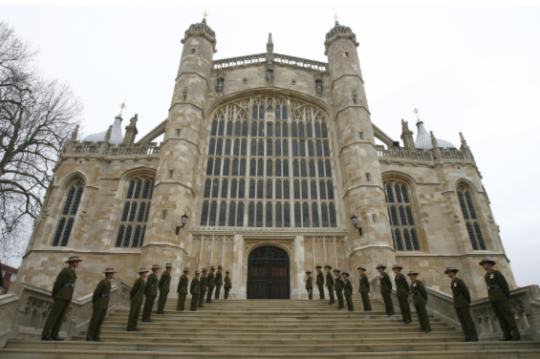 So to make sure I see everything, I have a rundown of all the places I can watch online and TV.
NBC
They start their show bright and early, at 4:30 a.m. EST (that's where I'll begin) and you can also watch the wedding live on NBC.com 
PEOPLE.com
A live show will begin broadcasting on PEOPLE.com at 6 a.m. ET
ABC
Good Morning America will be airing from 5 a.m. to 10 a.m. EST. The wedding will also be streaming live on their site.
PBS
PBS will be broadcasting the royal wedding live, as well as airing several special episodes about Harry and Meghan in the lead-up to the big day itself. These special episodes, called Royal Wedding Watch, are set to be hosted by Meredith Vieira and British television presenter Matt Baker.
Fox News
Fox will also be in Windsor for the wedding with the broadcast, starting at 6 a.m EST.
CBS
Gayle King and Kevin Frazier will co-host CBS's royal wedding coverage live from Windsor, starting at 4 a.m. EST. Tina Brown will also join the duo to provide commentary on the day's happenings.
HBO
The most laugh-inducing coverage of the royal wedding is sure to come from HBO. This special, called The Royal Wedding Live with Cord and Tish!, will air on HBO starting at 7:30 a.m. EST.
Now, here's a rundown of my mini-wedding-breakfast-celebration: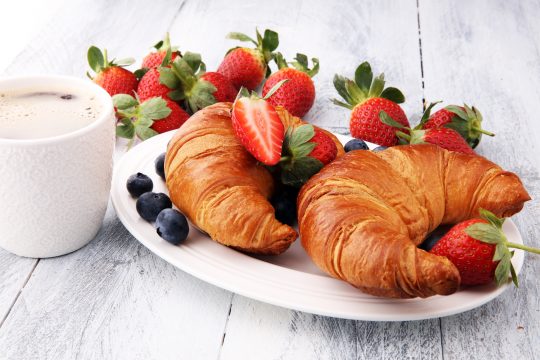 4:30 – 6:00    As the guests are arriving we will be enjoying a few small early morning breakfasts treats.
Mimosa, coffee, strawberries and mini croissants
7:00  Now, when the couple exchange vows it's time to pop the bubbly!
Champagne, smoked salmon on toast points (no bagels here)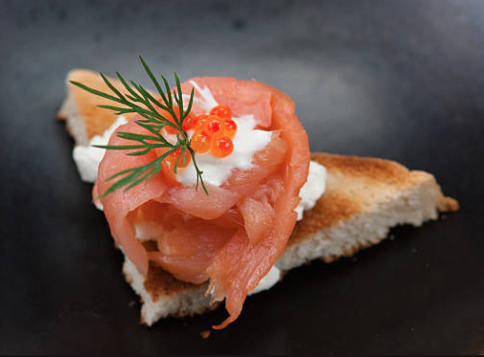 8:00 – 8:30   And, as the ceremony ends with a 2-mile carriage procession it will be time to make a full English breakfast…yummm!
Eggs, bacon, British bangers, baked beans, mushrooms, grilled tomatoes and warm toast with delicious melting butter, all washed down with a big teapot full of Tetley tea – don't knock it till you try it!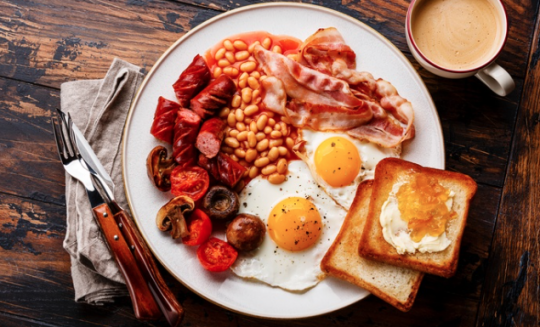 Well, I guess you can take the girl out of England but you can't take the Brit out of the girl.  To say I'm looking forward to this is an understatement. I love New York, it's my home, but it's good to be reminded of all the things the Brits do well and Royal Weddings are top of the list.
Let's hope they will live happily ever after.

Check out Royal UK to overdose on all things royal!
https://www.royal.uk/royal-wedding-2018
For everything leading up to and during the wedding, check out:
http://www.indiewire.com/2018/05/royal-wedding-prince-harry-meghan-markle-live-movie-special-1201962699/