In today's society, it seems like many individuals have adapted at least one eco-friendly habit into their lives. Whether it is due to the ban on straws in multiple states or companies changing their packaging methods – it is almost difficult to purchase a NON-eco-friendly product these days. But shoes are a different story.
Recently big names in the shoe industry have taken on the challenge of clearing the bad rap of eco-friendly shoes. I, for one, would second this bad rap. Sustainable shoes are not known to be the cutest, and unfortunately, in today's world, most individuals care more about how their shoes look rather than how they are impacting the environment. The big brands leading the green charge are all within the sneaker world. A few months ago, a report was released projecting that the global market for "sports footwear" in 2020 will reach $158 billion. That is a lot of sneakers but — more importantly — a lot of plastic. The average sneaker is made up of 15 to 20 different components, and a large percentage of those parts are plastic.
Knowing these facts, sneaker brands such as Converse® and Adidas® have taken on the challenge and have even encouraged clothing brands to hop on board. Everlane, the popular clothing brand, has recently launched Tread by Everlane. CEO Michael Preysman has been aware of the sneaker sustainability problem for years and was inspired to create "the world's lowest-impact sneakers," which launched this past April. By studying the sneaker world, Michael noticed how disposable sneakers trends are these days.
Their new Trainer shoe is made from natural and recycled rubber instead of plastic with hopes to eliminate virgin plastic from each collection going forward. Their manufacturing process uses minimal water and emits small amounts of greenhouse gas. The laces, lining, and Strobel board are made from recycled plastic as well.  Available in ten colors, these shoes are eco-friendly and extremely cute!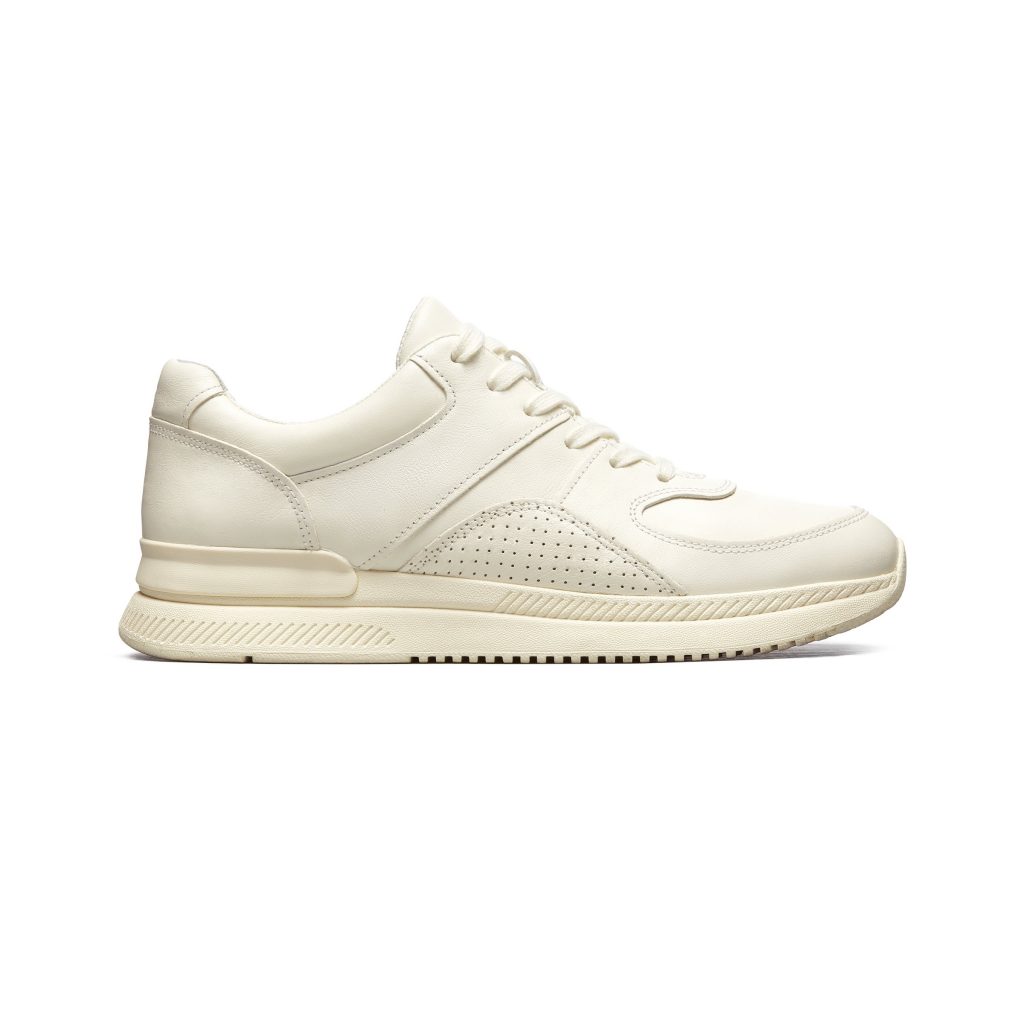 The next eco-friendly shoe on my radar comes from Adidas®. Their new FutureCraft Loop sneaker is the first 100-percent recyclable running shoe! It is made from one material rather than fifteen. According to Adidas®, the shoe "is made to be remade" and the engineers there have developed a new way to eliminate glue by fusing the components together. And the best part? When you've worn out the shoes, you can send them back to Adidas® to be washed, grounded up, and melted down for a new pair of shoes. From start to finish these shoes are 100% eco-friendly. 
P.S. Also, check out their Parley for the Oceans shoes which released in 2015!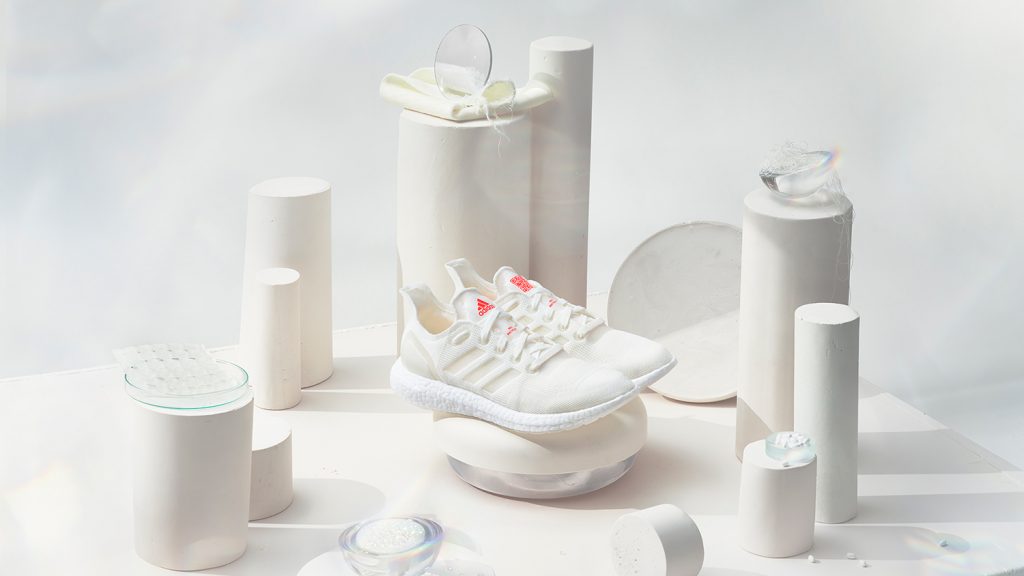 The final shoe company in my recap is one of my personal favorites. Converse® has been around since 1917. Back then, things weren't done the eco-friendly way, so it is about time they hop on board the eco-train. To help launch their new sustainable shoe line, they partnered with celebrity actress Millie Bobby Brown!
Converse® created a new canvas which is made up of recycled plastic bottles through a 4-step process. First, the plastic is sourced from the recycling company First Mile. Then the plastic bottles are mechanically broken down into flakes, melted, rolled in bales and spun into yarn. The yarn is then woven into the recycled polyester fabric to create their iconic canvas specs. That's it! The same classic Chucks in recycled form. You can't even notice the difference.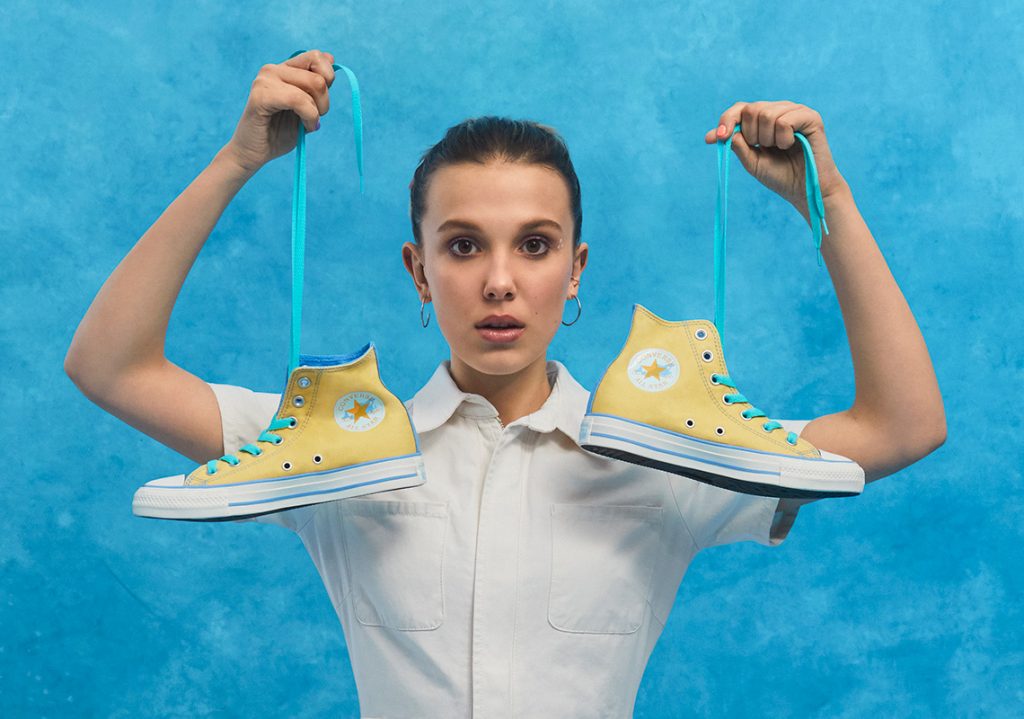 In my opinion, Everland, Adidas, and Converse have been successful at clearing the bad rap that is tied to sustainable shoes. These brands are forging new paths in the sustainable shoe industry, and many brands have plans to follow.